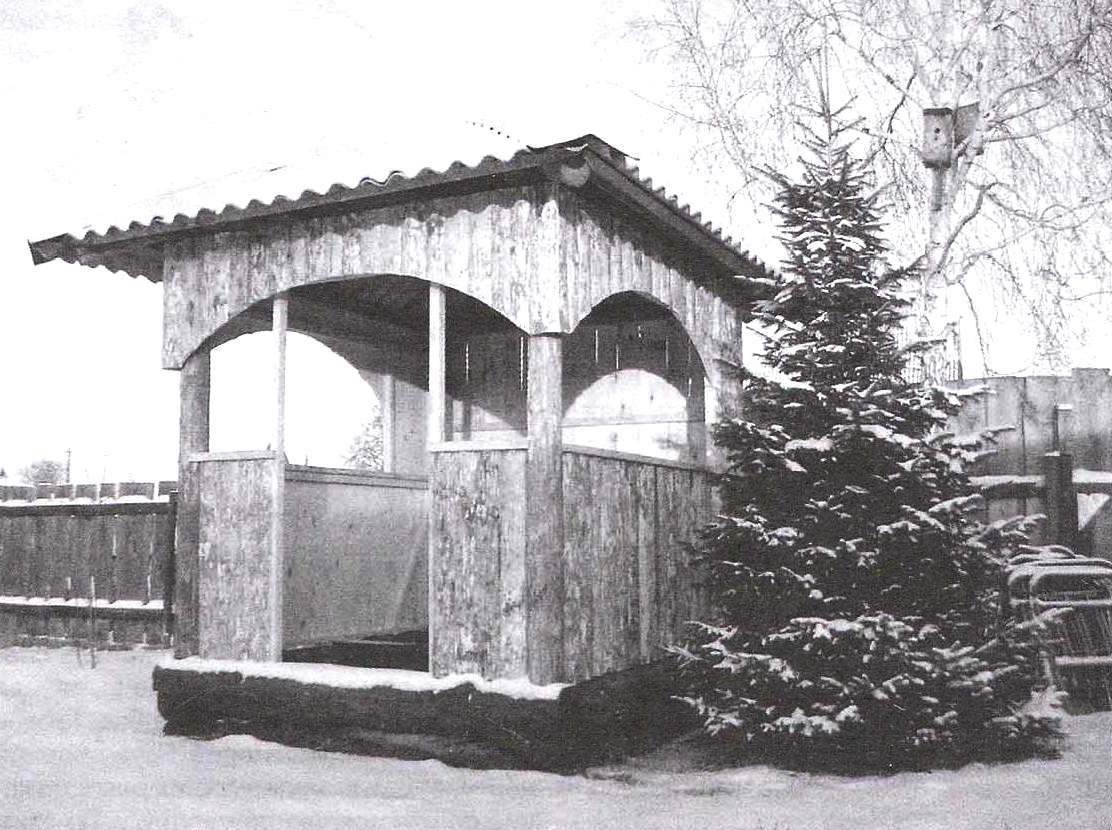 In a quiet corner of the garden of his manor house planted Douglas fir. Three years have passed. The tree grew, grew. And then came the idea to build a small gazebo that over time, the fir in a hot summer day will cover the shadow of its branches. At leisure even made a sketch of the structure. But, as is often the case, the embodiment of the idea was hampered by lack of materials, but rather the allocation of the family budget for their purchase, as the case was not so urgent. But the idea to give is not wanted. Began to ponder how to carry out the construction, so it was not expensive, but beautiful: the house — building rather for the soul, and finding it should be fun.
Collected all suitable material available: a few pine logs, timber, boards, slate.
The first of the four thick logs (diameter approximately 300 mm) cut down the tying, but to seal its details has not yet become. Near the fir-tree, in the intended for the construction of arbor place, the corners of the strapping spaced and dug pits of size 300×300 mm and a depth of the dense clay (about 600 mm). The pit was filled with sand to the surface of the earth with layer-by-layer compaction with watering water by hand with a tamper. On the sand cushion is laid four brick columns (height in two rows), the top lined with mortar to the same level, covered with roofing material and backing boards, impregnated with an antiseptic solution.
After that gathered the straps on the posts, cementing its logs with staples, made of steel reinforcing bar thickness of 10 mm. Timber is also treated with an antiseptic.