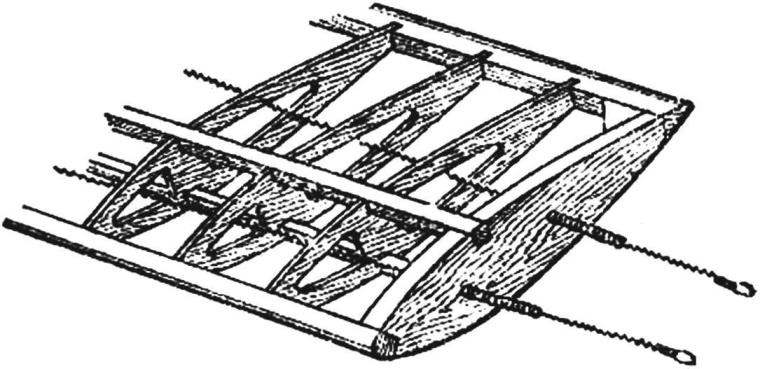 Experienced modelers-conovici much focus on connecting cords and the rocking the control cables. Especially careful they draw their conclusion from the wing — this often depends on the successful flight model as in training and competitions. Accidental kinking of the cable pull — and stuck in the system control leads to the fact that the miniature aircraft crashes.
One of the simplest and most effective ways to avoid such problems is to use helical springs glued to the wing tip and protruding from it by 12-20 mm. They provide an easy move control cables and protect them from excesses.
Suit for this spring, included with the seals. For small models use of the flexible cable from the camera. These springs navit and the most out of piano wire or strings with a diameter of 0.5 mm, using a drill or knitting needle Ø 1 mm.
M. SAVIN
Recommend to read
RC AEROBATIC
For eight years I worked as a head of the aeromodelling circle at the station of young technicians in the city of Kiselevsk of the Kemerovo region. Himself in his spare time build a...
DEADWOOD… FILLING
Every constructor of ship models know how difficult it would be to "bind" the motor with a screw. Especially when we are talking about models up to 50 cm   Dadude doing all sorts,...