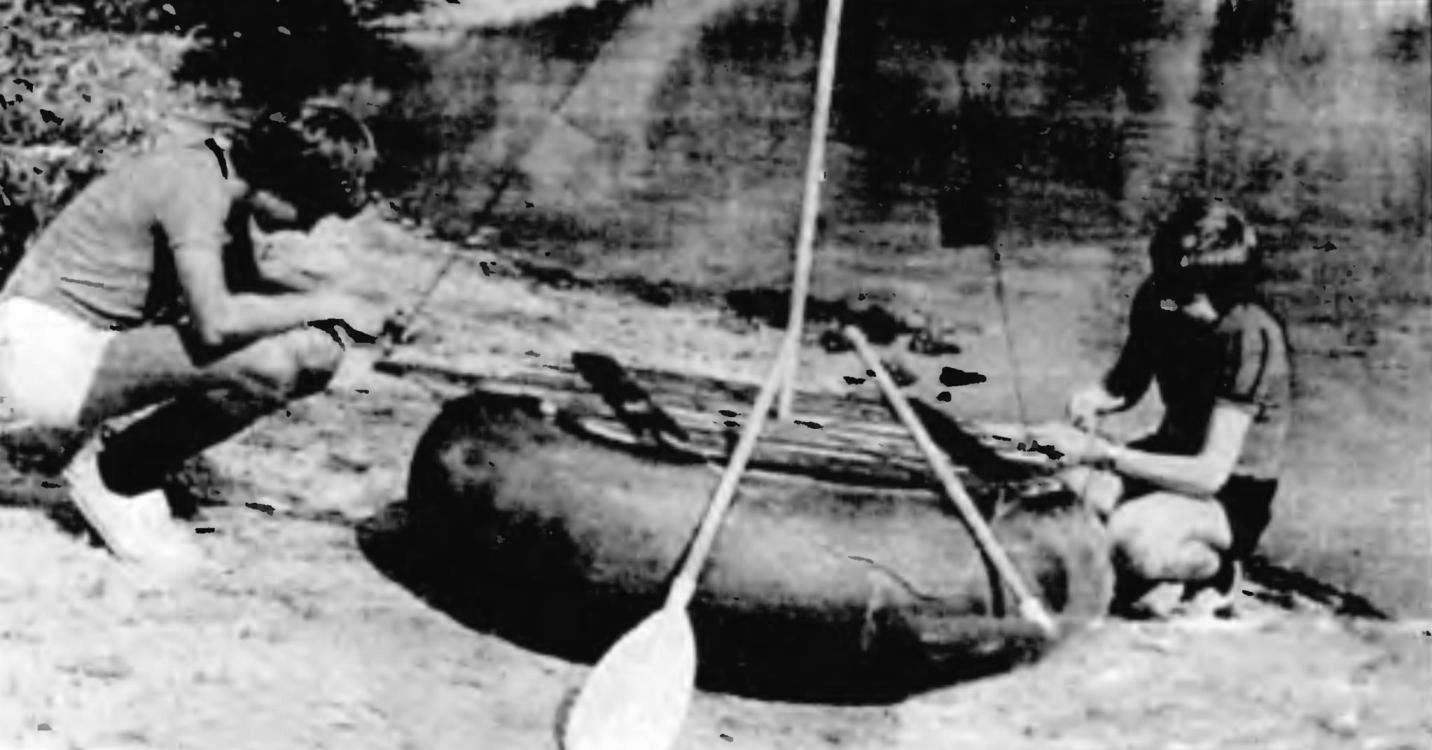 What kid does not dream of seas oceans; who as a child dreams of becoming a sailor? If there is at least some trickle — what kid can resist the temptation to put him on a boat! And if nearby there is even a small pond — a rare teenager does not want to build any "watercraft", even a rickety raft out of boards, to immediately "go" to risky sailing on it.
For such dreamers to conquer the water spaces of the German magazine "Jugend und technician" tells a simple variant of the swimming facilities on the basis of the inner tube (cylinder). Such a boat under power to make the teenagers themselves benefit nothing difficult in it, and the material — sticks-plates. they can always find the ubiquitous boys.
What would it take?
What are we going to build this boat-the"donut"? Except for the camera from the truck, the favorite companion of kids during the summer bathing is required only a simple wooden items.