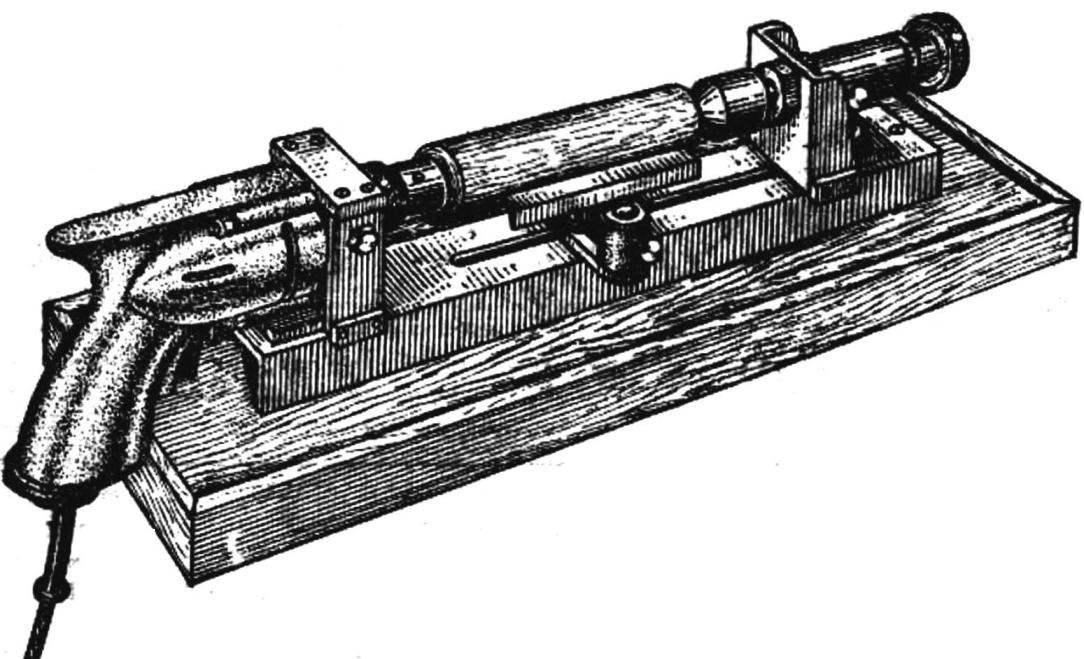 This compact machine on the basis of drills is intended for wood and plastics. It allows you to cut bruski, boards, plywood, plexiglass and the PCB, cut the slats and shaped plank, milled grooves, carve the wood, polishing surfaces, drill holes, sharpen drill bits, chisels and other cutting tools.
Small size nd weight of the machine, simplicity of the device and use make it suitable for school classrooms and carpentry shops, laboratories children's technical stations and pioneer Homes.
The machine consists of a wooden base. A u-shaped frame, stationary front and movable rear attendants. Drive is manufactured by
industry drill ИЭ1032-1 with a Chuck for clamping of drills with a diameter of 9 mm. Electric drills? powered by a network voltage of 220 V, develops about 940 rpm.