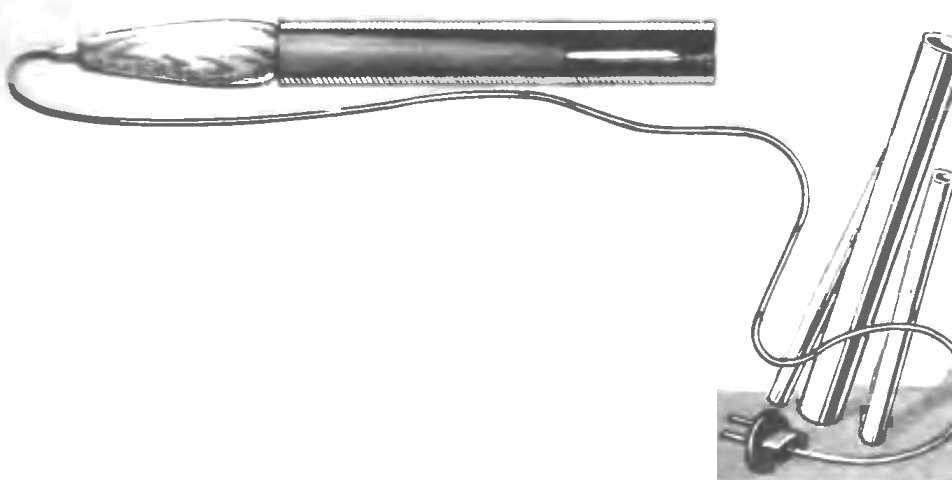 …can be made from scrap pipe of appropriate diameter. The case will protect the working part of the tool during storage.
S. CHIRIKOV, Tallinn
Recommend to read
CLAMP "THREE WOOD"
When gluing different items instead of the clamp you can use a clamp consisting of two strips, wire and click. The arrangement of such clamps can be seen from Fig.   S. FEDORENKO, g....
WALK-BEHIND WHEEL
For simplicity, I decided to make the walk-behind, in-parzych, unicycle, and secondly, on the basis of units, components and parts of various machines manufactured in the factory. Took...