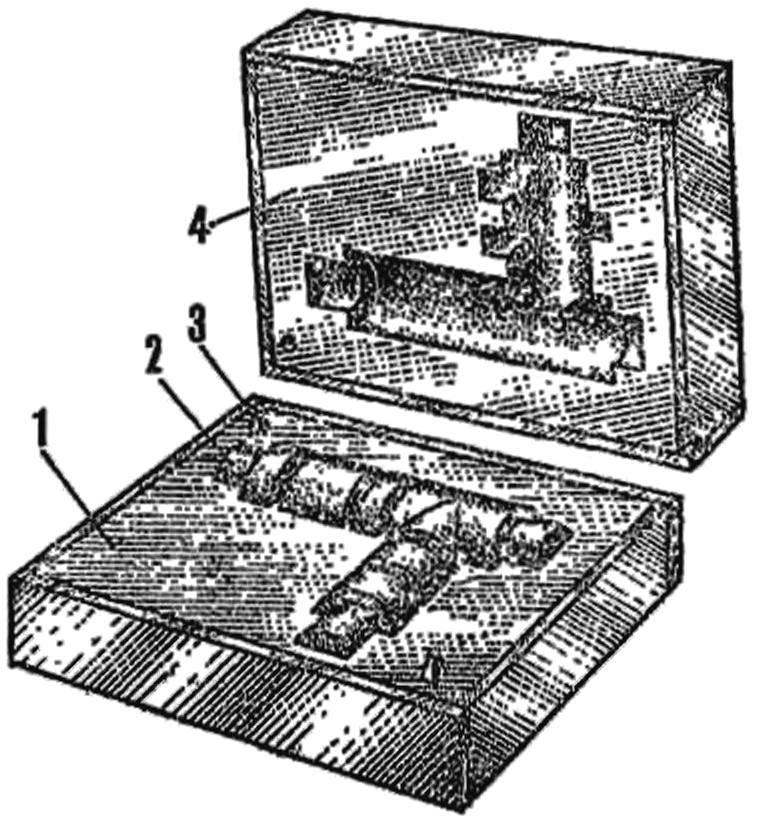 The industry has already mastered the production of some basic parts from thermoplastics. This is an interesting and promising method for production of large series, however, for individual products it is of little use — complex technological equipment. But similar results can be achieved by using has long been utilized by modelers epoxy resin in combination with glass and carbon fibre.
For example, the manufacture of the split housing of the gearbox tail rotor of a model helicopter you can get acquainted with the basic techniques of working with fiberglass, with technological equipment. It should be noted that the hull is molded in this way, he worked on models for two seasons and no hassle in the process of operation.
Stipulate at the outset that without a lathe fixture for molding the body difficult.
In accordance with the drawing of the hull it is necessary to develop sketches of models of external and internal contours of the parts. When selecting materials for the model, note that the punch is desirable to carve metal, but for matrices you can use any material, including wood. Procurement models should consist of two halves and hold them together it is necessary so that after final processing, they are easily separated. Metal halves are glued together with epoxy resin, wood and plastic — nitrocream through the paper gasket.