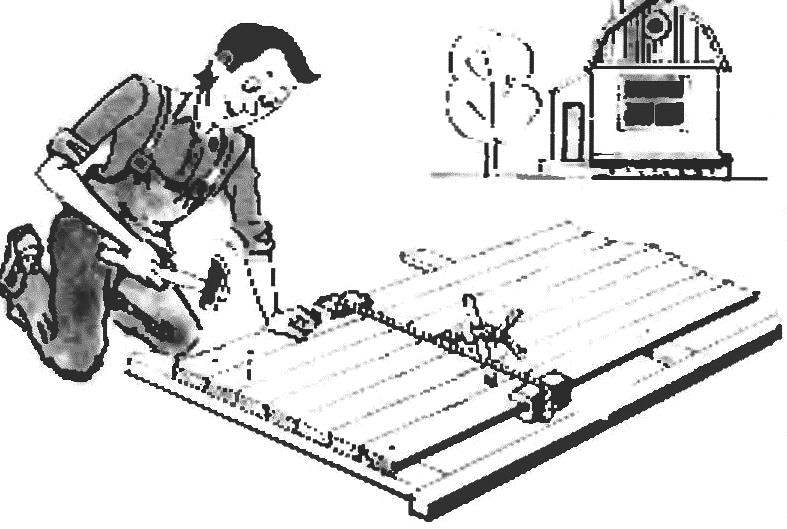 in the construction of garden houses, flooring, poloa often ispolzuyutsya shields composed of slats or strips. To ensure a snug fit to each other by using a simple device consisting of two bars with grooves, sticks and ropes.
Recommend to read
BIRD "COMMUNAL"
To talk about what benefits the garden, vegetable garden or country site bring poultry, it is not even necessary. But it is, so to say, the practical side of the question. What a...
Technology of construction of country houses
How to build a reliable and durable house? What technologies are currently in use? To these and other questions will find answers in this article. Just note that the choice of technology...