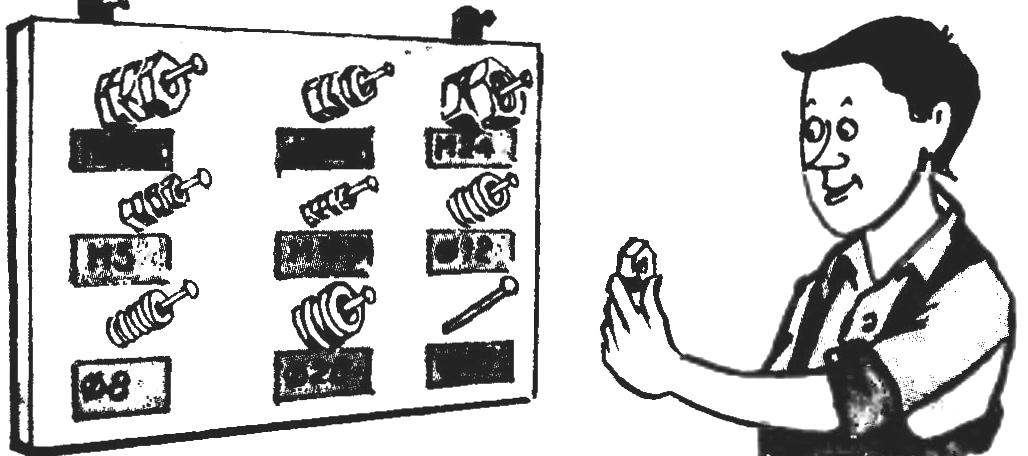 Who has ever dug in their boxes with all sorts of nuts or washers, he knows how sometimes it is difficult to find names-but the nut or washer that you need.
My advice will save you in this case, time and nerves. Hang on the workshop wall or garage Board with nails hammered obliquely, sort them and label the fasteners, which thread or diameter. Now just look at the Board to quickly find and rent much needed nut with the corresponding nail.
Recommend to read
SOUND AND LIGHT TEAM
Automatic devices that produce sound and light signals, are widely used in various designs and models. Usually auto-switch performs the multivibrator, the control of sound or light...
The Yak-9
Yak-9 became the subsequent development of long-range fighter Yak-7ДИ, appeared in October 1942 and the Yak-7ДИ made two wing tank, reducing fuel capacity up to 320 kg. there were some...