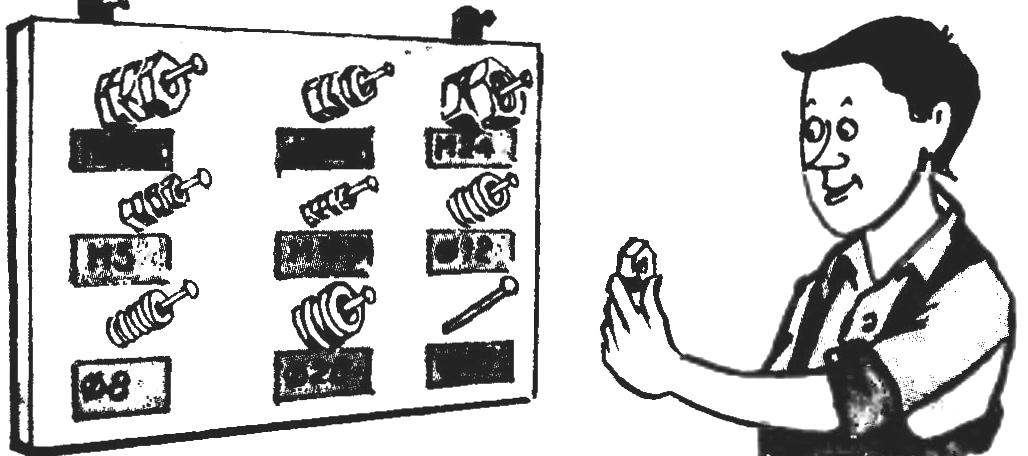 Who has ever dug in their boxes with all sorts of nuts or washers, he knows how sometimes it is difficult to find names-but the nut or washer that you need.
My advice will save you in this case, time and nerves. Hang on the workshop wall or garage Board with nails hammered obliquely, sort them and label the fasteners, which thread or diameter. Now just look at the Board to quickly find and rent much needed nut with the corresponding nail.
Recommend to read
BUTTON+=CLIP
My way of fastening several sheets of paper, especially with a tight cover or tab, affordable, fast and reliable, so that will help out students or students who have to apply for...
THE SHIP'S "STANDARD"
The appearance of the first combat aircraft was not immediately made adjustments to the fighting at sea. In world war I the sky over the sea rarely harbored a threat to warships....