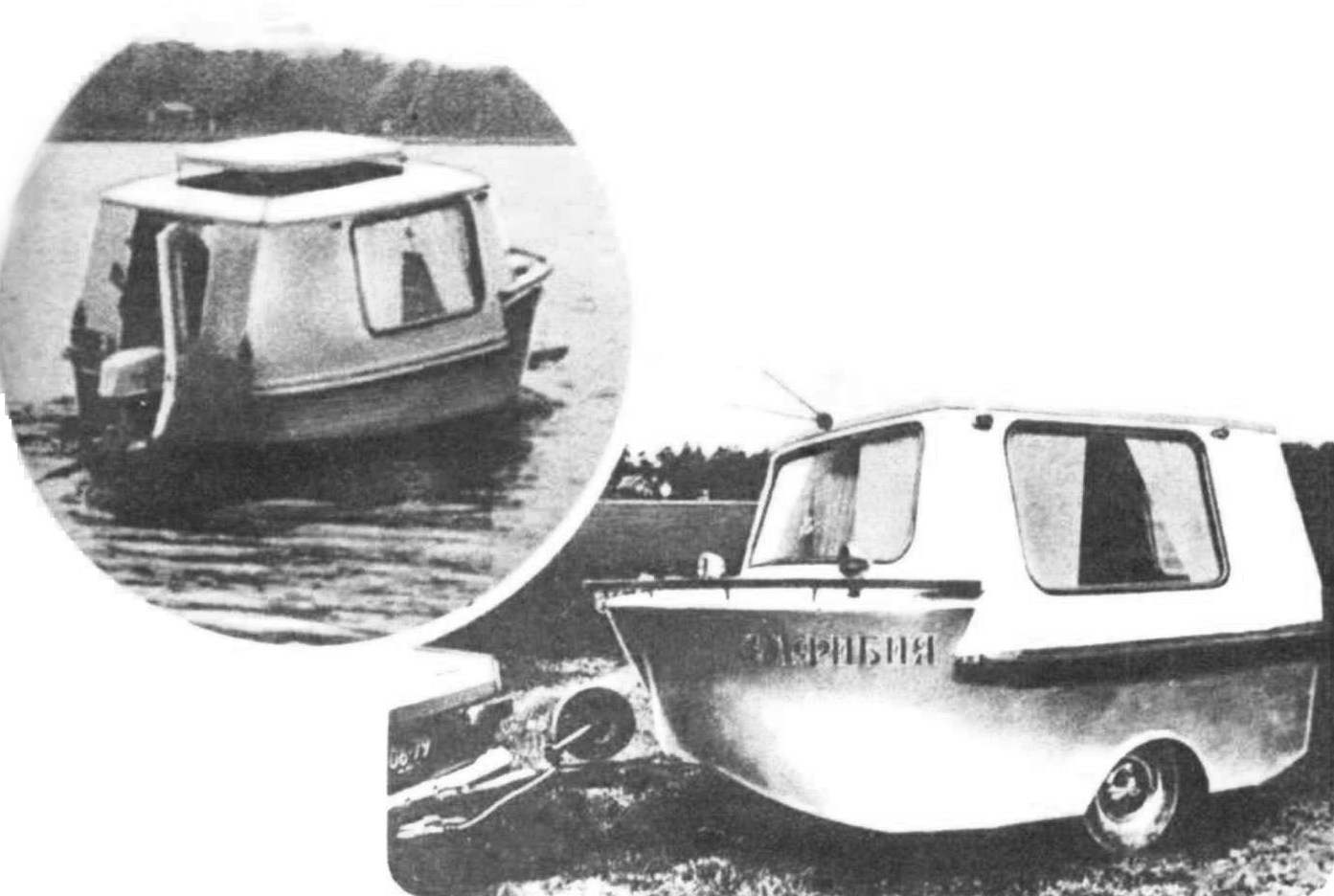 Its quality says the mere fact that he was in the SAI and the Commission on small boats of the city. Trailer six, the engine "Breeze-12", remote. The trailer is made of sheet steel and aluminum, weighs 380 kg. inside, there are miniature pantry, two sofa beds, a washstand, gas stove, sink and even a TV. The upper part of the roof removable.
Trailer length — 3660 mm, width — 1950 mm, height — 1900 mm; track width — 1400 mm, ground clearance — 180 mm.
Mechanic Lviv bakery V. Reytor, author of the trailer, writes that the two-year operation design have demonstrated its reliability, both on land and on water.
Recommend to read
SIT DOWN, LET'S RIDE!
"Together cheerfully to walk..." — sung in the nursery rhyme. And go, of course, much more interesting. This gave me the idea to make a children's bike side trailer. He also increases...
WITH THE BOAT BEHIND
Not far off spring, and fans of water recreation are already thinking about the delivery of their "boats" to shore. Our reader B. Silvanovich built for these purposes special trailer:...