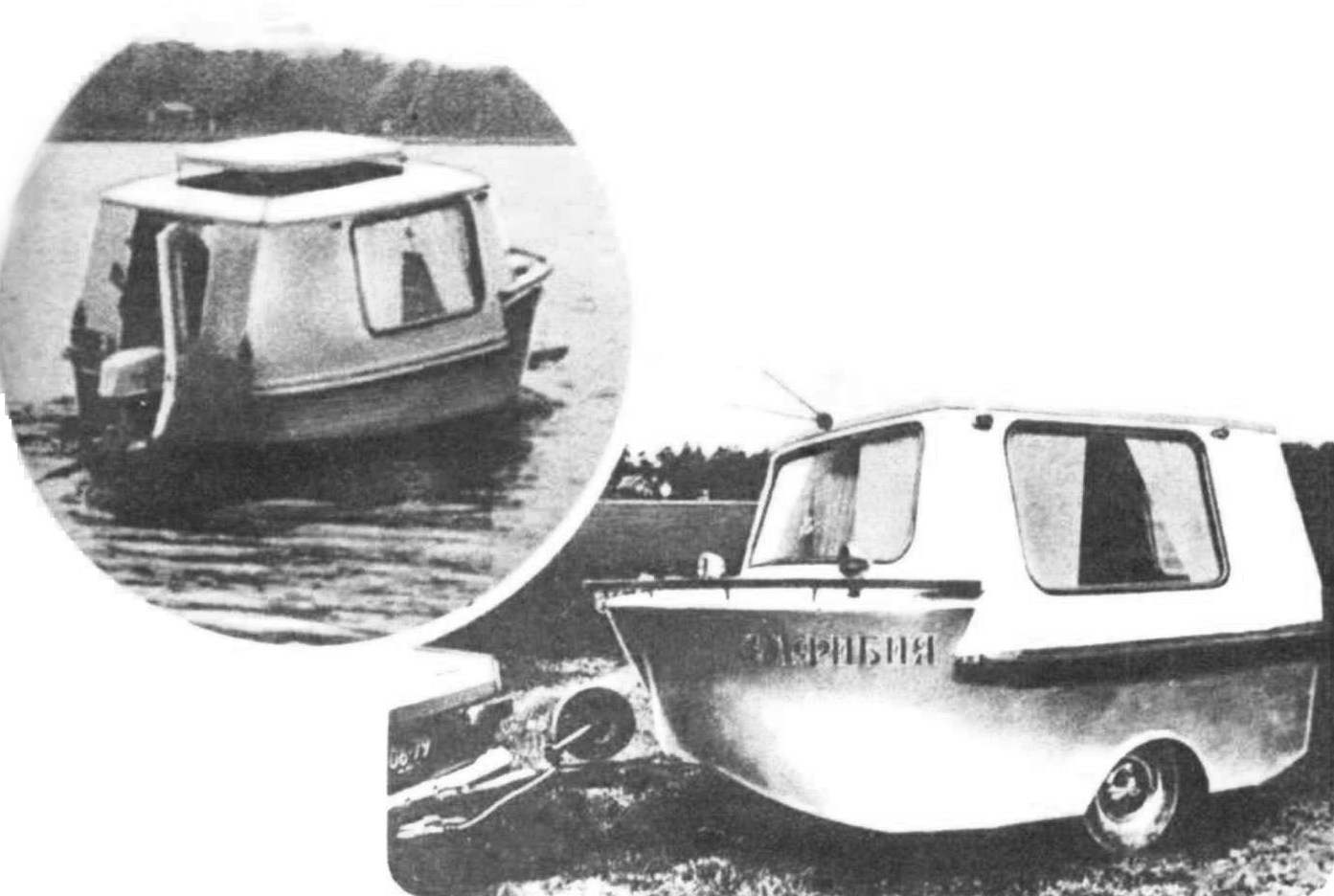 Its quality says the mere fact that he was in the SAI and the Commission on small boats of the city. Trailer six, the engine "Breeze-12", remote. The trailer is made of sheet steel and aluminum, weighs 380 kg. inside, there are miniature pantry, two sofa beds, a washstand, gas stove, sink and even a TV. The upper part of the roof removable.
Trailer length — 3660 mm, width — 1950 mm, height — 1900 mm; track width — 1400 mm, ground clearance — 180 mm.
Mechanic Lviv bakery V. Reytor, author of the trailer, writes that the two-year operation design have demonstrated its reliability, both on land and on water.
Recommend to read
TACTFUL CUTTER
For more than twenty years a reader of "Modeller-designer". Thanks to the magazine made a lot of operational machinery: mini tractor, tillers, circular saw, trevaresse, welding...
BMW 600
European euphoria that accompanied the end of world war II soon gave way to a deep apathy. The economic crisis caused by the post-war devastation of unemployment and galloping inflation,...