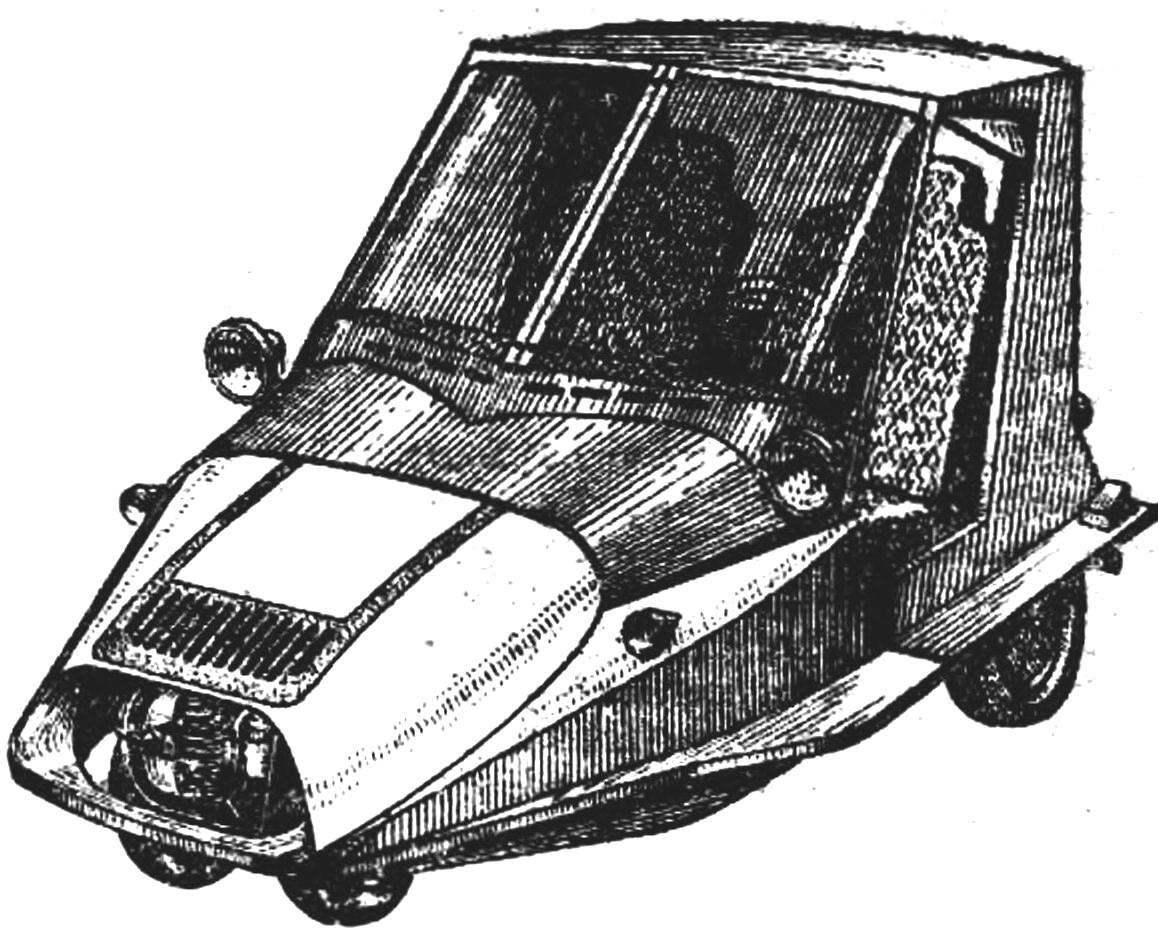 This double, the saloon car is undergoing testing. Its main units and components taken from production cars and motorcycles: engine power systems and equipment, as well as wheels from scooter "Tourist"; dampers front and rear suspensions from a motorcycle "Java"; a steering mechanism from "Zaporozhets"; rear brake of the scooter "Electron".
The vehicle frame is welded from steel pipes Ø 45 mm and a wall thickness of 4.5 mm. At the center of the bracket front of it entrusted to a glass, it has two tapered roller bearings is rotatably mounted rack with fixing points of the engine and two wheels. Stand is made of the same pipe, and frame.
The vehicle has a lightweight frame made of duralumin angles, which are riveted panels of alloy AMG (AMC). Body covered with four layers of fiberglass, impregnated with epoxy resin ED-6.
In profile, the body shape resembles two wedges connected by the bases. The silhouette has a low aerodynamic resistance. In the flow of the incoming air flow front section is pressed to the road than preventing the separation of the wheels from the ground.