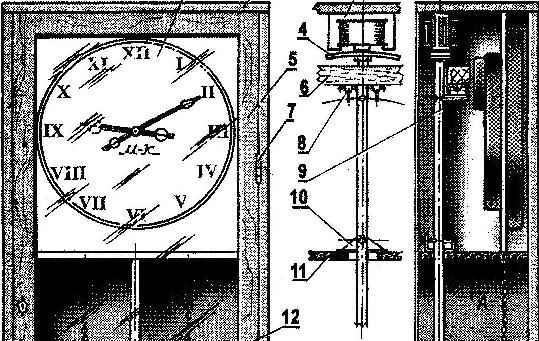 In other houses they are — big old clock in the wardrobe of polished red wood, with pendulum and two big shiny weights on chains. In those hours, something mysterious is through them as if time itself speaks to us about the past and about the present and about the future…
About the clock with the pendulum I dreamed a long time ago, but the legacy of second cousins grandmothers, they somehow did not get, and the Commission they asked for the money, which could buy quite a decent car such as the VAZ.
But once in the store I caught the eye of an ordinary digital watch and with such a dial, which I saw in my dreams. Without thinking, I bought them — they cost is not expensive. Bought because thought instantly came, they watches, of which I so long dreamed of and which differed only from the e-Cabinet with glazed door and rhythmically swinging pendulum. But the wardrobe and the pendulum I will try to do it myself!
The housing for the clock came from an old bookshelf — I spill it lengthwise into two unequal parts, the smaller one with a width of 120 mm became the basis of the Cabinet. Well, from the plates remaining after this surgery, I cut out blanks for the door, glued them with epoxy resin and glazed. By the way, for fixing the glass it came W-shaped plastic profile — this is usually used to install engines in cabinets and bookshelves, but he was well replaced glazing beads when glazing a door.