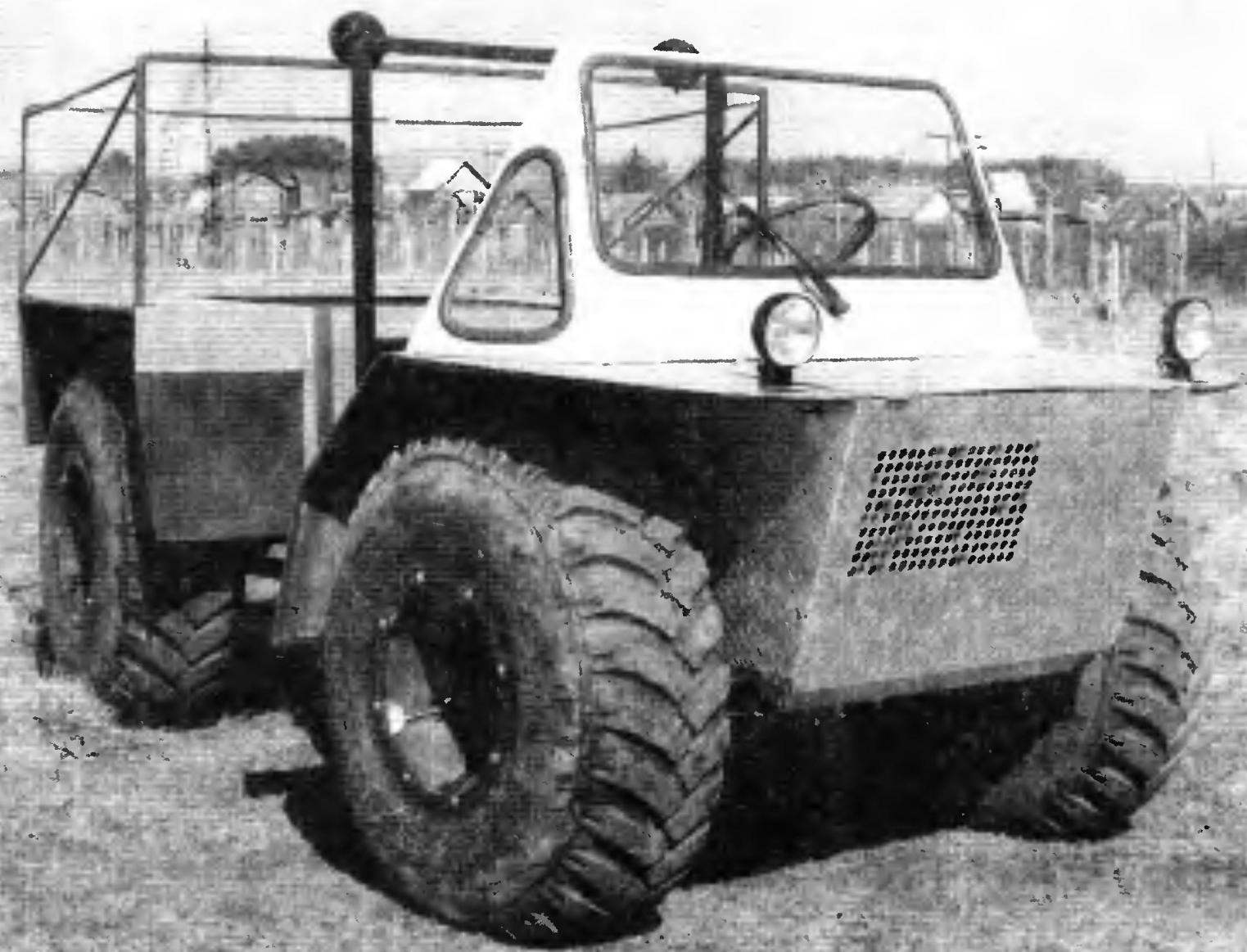 Wheeled ATVs (all terrain vehicle jokingly called the homebrew "karakachani" or "Rovers") on low-pressure tires (often referred to as the "Pneumatics") is a very popular car among designers and enthusiasts. However, the high complexity of manufacturing the wheels, and most importantly — the low reliability of their tires (usually made of cameras wheeled tractors) are often cool creativity of the craftsmen. Meanwhile, a tyre for wheels of such a vehicle can be made of the right tire (diagonal fiber cord, not torn and not quite "bald") from the wheels of a truck or wheeled tractor.
To convert the ordinary tire into a "pneumatic" she cut off all unnecessary: because the load of the vehicle (even with passengers) on them several tens of times lower than in regular version.
As you know, any pneumatic tyre is a multi — layered shell structure rubber, welded to a cord, which on the sides wrapped around steel cores-cores layered loop. For clarity, you can cut it across the grinder any unnecessary tire (because they are lying everywhere, even in the taiga and tundra), and all will become clear. Conventionally, the tire can be divided into the following components: Jogging track, Board and sides (outer and inner for tyres with directional tread pattern — the same design, but mirrored). Each part in turn, consists of several (or even many) of highly interconnected elements.