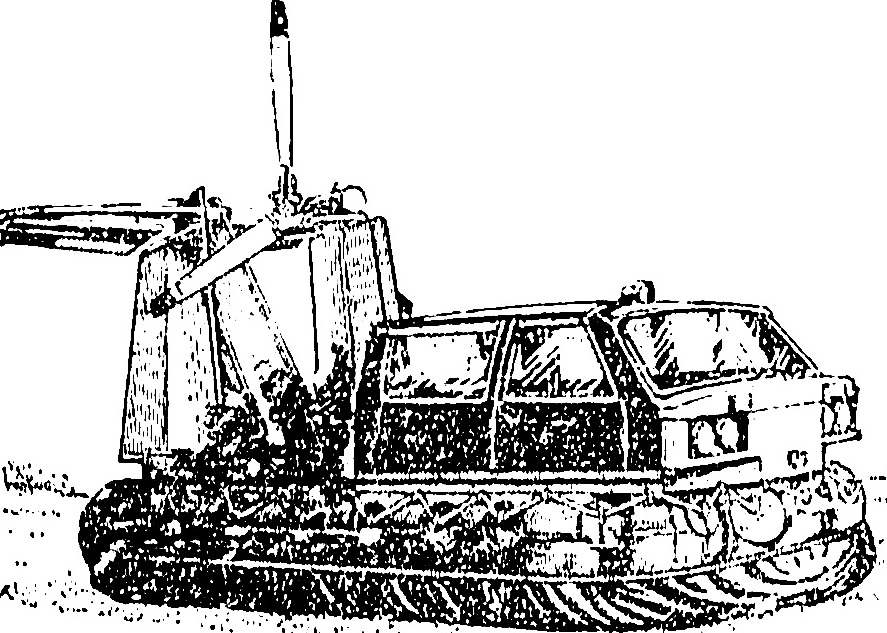 Student design Bureau of the Riga red-banner Institute of civil aviation engineers named Lenin Komsomol familiar to the readers of our magazine. Development of Riga have been exhibited at Central exhibitions NTTM at ENEA USSR. Some of them — the wig and bioacoustics systems, seaplanes and apparatus for measuring motion parameters of aircrafts and trikes for agriculture told "modelist-Konstruktor".
Even this incomplete list of works by students of rkiiga says about their active participation in the activities of the collective security Council of the Institute. Here productively, not only graduates, graduate students, and those who just got the student tickets. And this cooperation — the key to maintaining the good traditions of creativity. Creativity, the level of development which today allowed to enter the borders of the contractual works, having direct access to the industry, the country's economy.
An example of execution of such order is a device on an air cushion "Aerodzhip". The design of WUAs required a significant effort of the entire team of student KB, has contributed to the strengthening of creative communications between the various divisions of the youth group, allowed to gain experience in the coordination of joint activities with research institutes and industrial enterprises.
About the challenges facing students, and the characteristics of the original jeep — the Central exhibit of the exhibition NTTM-87 — says one of its creators, the leading designer of this car, the Deputy head of special design Bureau Rostislav Sawinski.
Every year more and more new deposits of minerals open in the Northern areas of our country. However, development of these resources lies many obstacles, and one of the most challenging — off-road.
Most promising for such conditions can be considered AVP — vehicles hovercraft. These machines could take on a very important work for the exploration and construction of roads — roads for traffic in the winter.