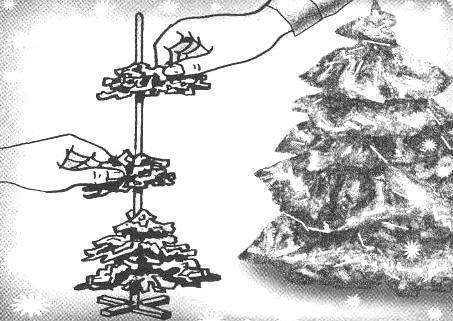 To create new year's mood does not necessarily set the house a big tree. Moscow designer Marina Vinogradova offers its miniature version: it made their hands soft food foil layers strung on a Chinese chopstick or kitchen skewer. This silver Christmas tree it will decorate the holiday table.
Recommend to read
MODELIST-KONSTRUKTOR 1977-06
CONTENTS: NTTM - five years (1). To meet the 60 anniversary of the Great October revolution: E. Demushkin. Still, he drives trains! (3). ENEA - young innovator: (5). 60 heroic...
"TONGUE" WITH A SECRET
Quite often it happens that the "tongue" sneakers or shoes "has a habit of running away" to the toe thereby causing great inconvenience to the owner. None of this will happen if the...