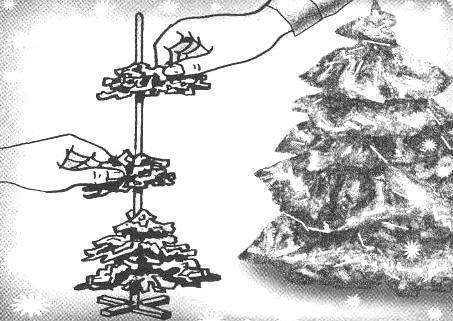 To create new year's mood does not necessarily set the house a big tree. Moscow designer Marina Vinogradova offers its miniature version: it made their hands soft food foil layers strung on a Chinese chopstick or kitchen skewer. This silver Christmas tree it will decorate the holiday table.
Recommend to read
CAP-UNIVERSAL
Burned out incandescent lamps, unfortunately, not to recover but to use their metal caps is possible. To separate them from glass bulbs, the bulb wrapped in a thick cloth and crushed....
PARITEL ' CLASS A1
The proposed model glider created based on ideas... not to be used as a construction material balsa and composite materials. The supporting plane of the apparatus — traditional design....