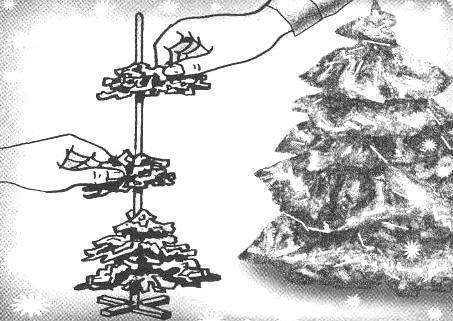 To create new year's mood does not necessarily set the house a big tree. Moscow designer Marina Vinogradova offers its miniature version: it made their hands soft food foil layers strung on a Chinese chopstick or kitchen skewer. This silver Christmas tree it will decorate the holiday table.
Recommend to read
"COLLET" SOLDERING
The conventional electric soldering iron (100 watts, voltage 220 V) through the use of technological replacement of nozzles turns into a versatile tool that allows you to perform several...
THE "TOOTHED" WASHER
To lock in the Assembly of the timber frame elements at a certain angle, usually used bolts or studs. For strength additionally use glue, nails, communication "vpoldereva". Not less...