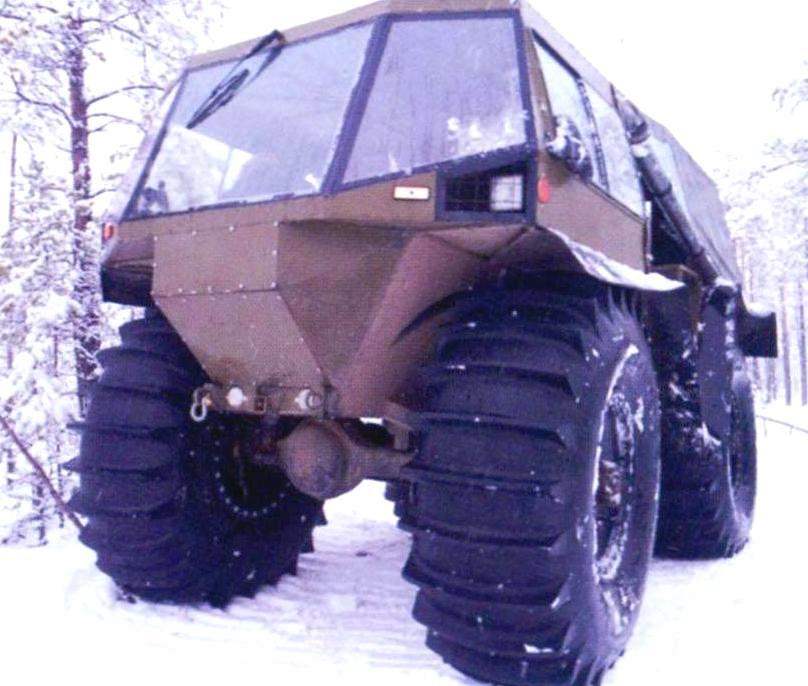 All-terrain vehicle manufactured in July 2013 and all this time worked without a break. Engine turbo diesel Kubota V1505-T power 44 HP (with restrictor) and a torque of 118 Nm. The engine weighs about 120 kg. Fuel tank capacity of 70 liters, the average fuel consumption 2 litres per hour. Transmission of the VAZ-2110, main gear from a GAZ-66.
Battery – three battery 40 Ah generator – 90 A.
Overall dimensions in mm: length — 4100, width 2400, height – 2750, the base – 2400. Cabin width – 2100 mm, bed length – 1800 mm. Weight -1740 kg, payload 1000 kg, tires – 1600×600-25″.
The vehicle combines spaciousness, carrying capacity, maneuverability and reliability, very comfortable: it has a lot of thoughtful little things to make it easier traffic on the roads and camping life.
The car was registered in Gostekhnadzor.
Yu ZHILIN, Vologda
Recommend to read
HPP ROBINSON
Near the base camp in the district of Tsugaru passes along with the tourists, I have built mini-hydroelectric power plant with a capacity of 15 W and voltage 220 V. This is sufficient...
CAR ON THREE SQUARE METERS
When the car pulled into the yard, someone was disappointed: "Well baby we've got!" And while the car was at the lab club of young motorists, its size seemed quite reasonable, but on the...