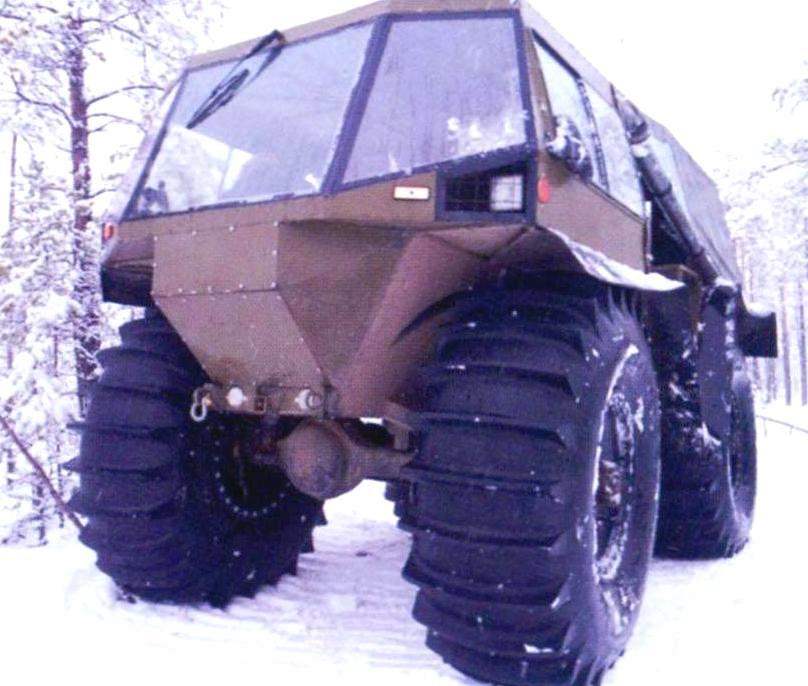 All-terrain vehicle manufactured in July 2013 and all this time worked without a break. Engine turbo diesel Kubota V1505-T power 44 HP (with restrictor) and a torque of 118 Nm. The engine weighs about 120 kg. Fuel tank capacity of 70 liters, the average fuel consumption 2 litres per hour. Transmission of the VAZ-2110, main gear from a GAZ-66.
Battery – three battery 40 Ah generator – 90 A.
Overall dimensions in mm: length — 4100, width 2400, height – 2750, the base – 2400. Cabin width – 2100 mm, bed length – 1800 mm. Weight -1740 kg, payload 1000 kg, tires – 1600×600-25″.
The vehicle combines spaciousness, carrying capacity, maneuverability and reliability, very comfortable: it has a lot of thoughtful little things to make it easier traffic on the roads and camping life.
The car was registered in Gostekhnadzor.
Yu ZHILIN, Vologda
Recommend to read
GLASS TABLE
A small table, color coordinated with the seats, carpet and the lamp, will transform one of the corners of your apartment, will add to her comfort. The top — worktop — made of glass...
A WINDSURFER… WITH OARS
Board sailing has gained enormous popularity. More reservoirs in the summer "bloom" her bright triangles. However, in calm weather, the wind and their sails are on the coast are mostly...