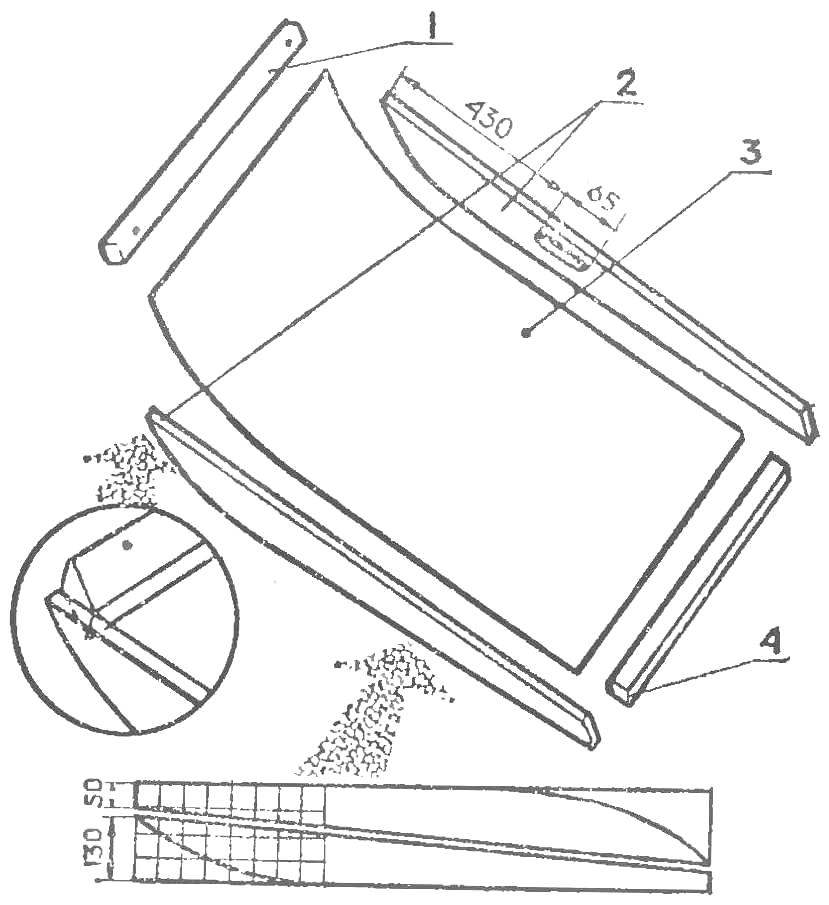 These sleds, perhaps, the most simple design, gather them literally in half an hour. For the manufacture of snegopada will need straight grained boards 30 mm thick (200X1200); two strips — one section 50X60 mm and a length of 560 mm, and the other 30X50 mm and a length of 560 mm, and a sheet of plywood with a thickness of 3-4 mm (620X1240).
Design snegopada:
1 — cross bar (foot rest), 2 — side, 3 — bottom, 4 — cross rear.
After all the parts, assemble them using glue and small nails. Before the first departure of the sledge it is necessary to thoroughly dry, soak two or three times with hot linseed oil and cover with bright enamel paint. The sliding surface paint, and to improve the sliding RUB with wax or paraffin. The front transverse rail is attached to the lore of the clothesline, with which a sledge to some extent can be controlled. We hope that the Sani snegopad will bring you many pleasant moments.
Recommend to read
A SCOOTER OR CITY BIKE?
Less and less will see on our roads a nimble scooter. This is not surprising: the main producers and their fates were abroad — in Latvia and Ukraine. So what else from this series is now...
"ETERNAL" GATE
Whatever fence or a fence of a country house, a gate and a gate, usually of wood. And, as a rule, short-lived: do not stand up attributable to stress.After all, if the gates are not too...