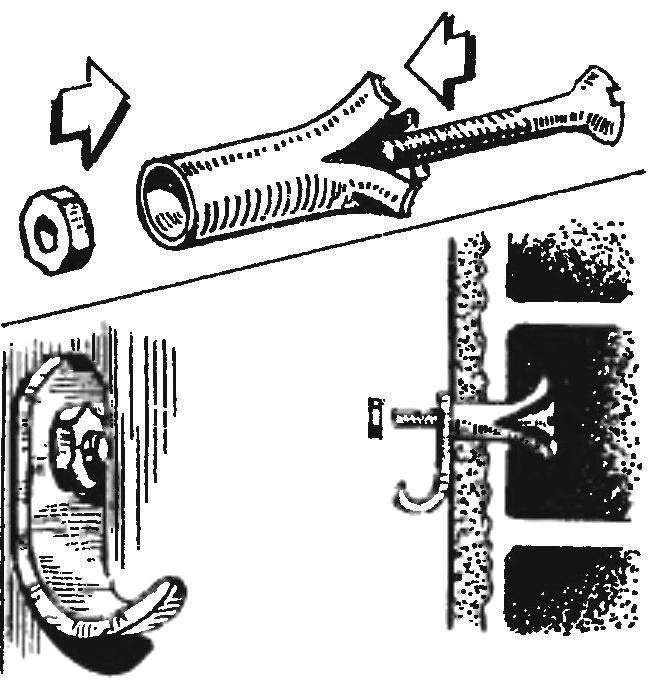 Hang a hook or bracket to a hollow wall (for example, sheathed with plastic or plywood) is always a problem: fixture does not hold in this place is quickly loosened and popping up. However, such a charge would be reliable, if drilled in a wall of the notched hole to insert one end of thin metal or soft plastic tube inserted into her bolt as shown in the figure. Screwed nut make "raskladyvaetsya" pipe and the bolt head got stuck in the hole firmly and securely.
Recommend to read
CLAMP IN SIZE
If you need a clamp of a certain size, it can be made from what is at hand: steel rod, strip, angle or profile. Making them need the bracket, drill holes in it and threaded (or welded...
HOW TO SHORTEN THE BOLT
To shorten a long bolt or stud, such a task is not so rare encounter tinkerers. In order not to damage the grip of the thread, I suggest to use a simple tool, which is a metal strip 5-10...