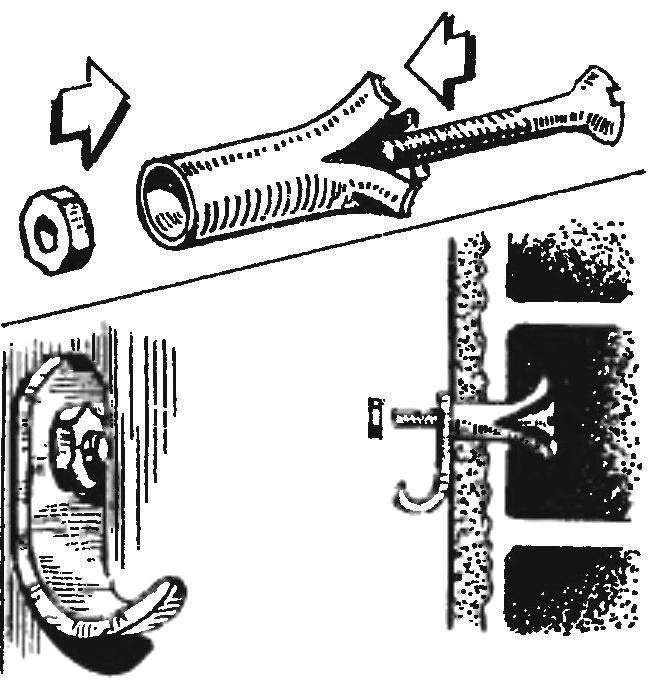 Hang a hook or bracket to a hollow wall (for example, sheathed with plastic or plywood) is always a problem: fixture does not hold in this place is quickly loosened and popping up. However, such a charge would be reliable, if drilled in a wall of the notched hole to insert one end of thin metal or soft plastic tube inserted into her bolt as shown in the figure. Screwed nut make "raskladyvaetsya" pipe and the bolt head got stuck in the hole firmly and securely.
Recommend to read
ROCKING FOR EDUCATION
Often you can see guys, sorry standing at the wreckage of his first cord model aircraft. Many fail the rocking of the control — or done poorly, or the material is picked up correctly....
WILL BE IN THE HOUSE WARMER
Preparing for the winter days, you carefully insulated Windows, vents, entrance and balcony doors, but with the onset of cold weather felt still lack of heat... it is not necessary to...