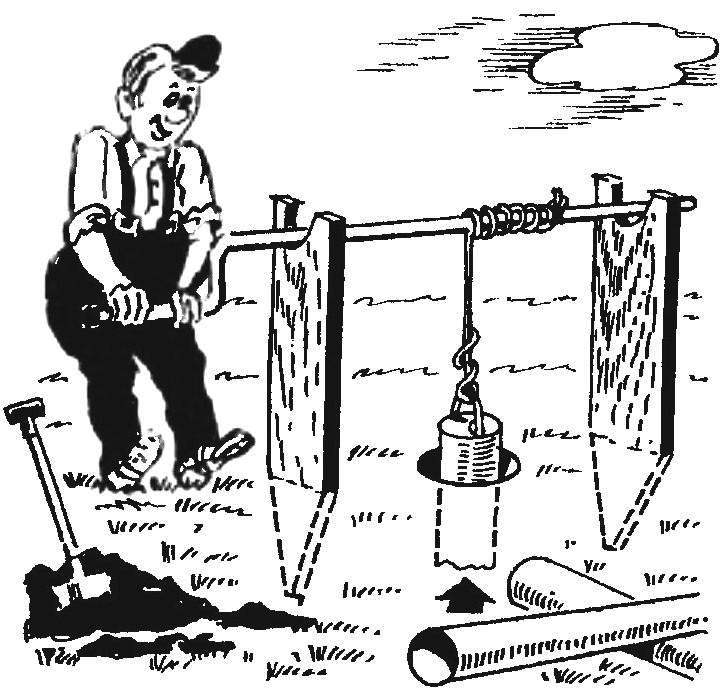 To lower or to raise from a well or wells cargo will allow here is a simple fixture. It consists of two stakes and relying on a steel rod with a diameter of at least 30 mm, with a cranked shank handle. Support stakes must be securely buried and located as close as possible to fix the well or wells.
P. RADCHENKO, inventor
Recommend to read
WITH THE TUNNEL OR FLOATS?
Barely born, the new ship class FSR-H (hydro), designed for a group race for the simple distance, immediately attracted the attention of the athletes of all countries. A broad range of...
POWERED FLASHLIGHT
During the experiments, building various electronic projects there is often a need for a DC source of relatively high capacity. For example, the battery voltage of 4.5 V is composed of...