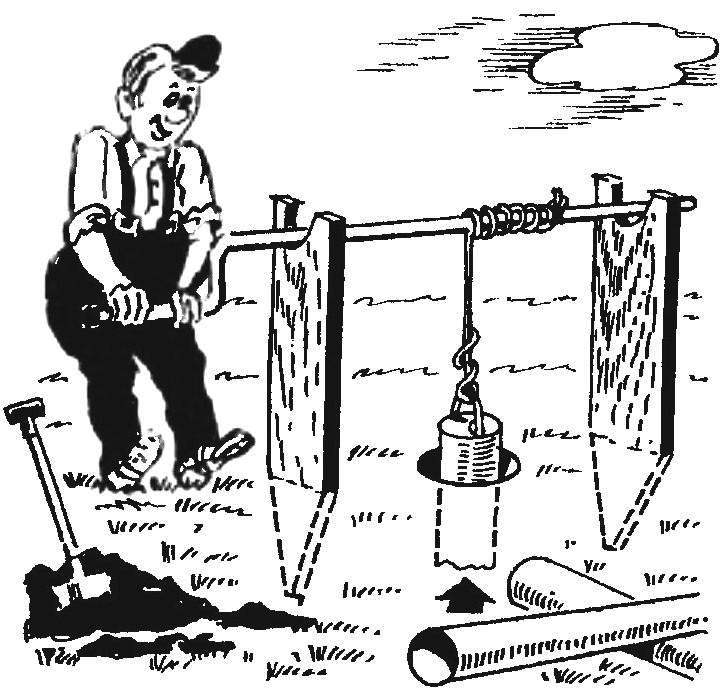 To lower or to raise from a well or wells cargo will allow here is a simple fixture. It consists of two stakes and relying on a steel rod with a diameter of at least 30 mm, with a cranked shank handle. Support stakes must be securely buried and located as close as possible to fix the well or wells.
P. RADCHENKO, inventor
Recommend to read
HOW TO SHORTEN THE BOLT
To shorten a long bolt or stud, such a task is not so rare encounter tinkerers. In order not to damage the grip of the thread, I suggest to use a simple tool, which is a metal strip 5-10...
TO AID THE GREEN THUMB
A shovel with a horizontal handle to work much easier, but do not buy the pen new, and normal when the shovel is easy to equip the same. To make it possible in just a few minutes. This...