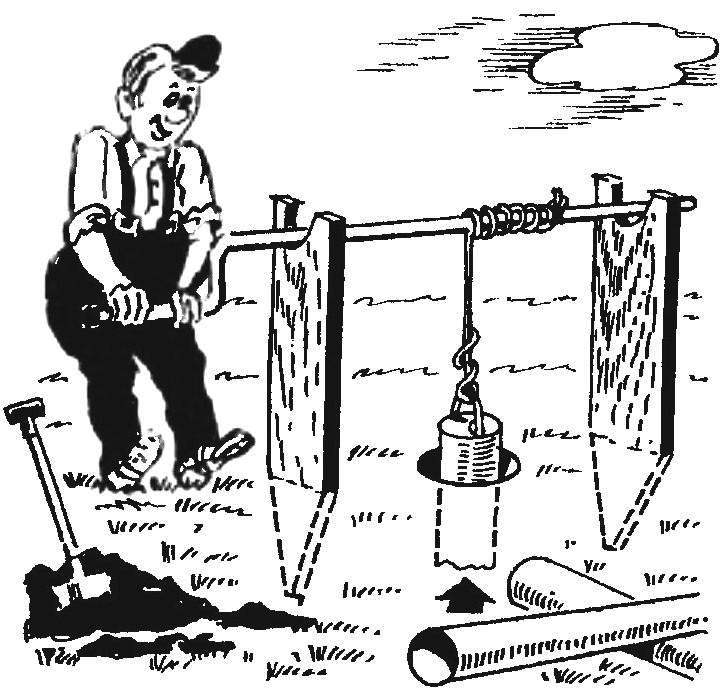 To lower or to raise from a well or wells cargo will allow here is a simple fixture. It consists of two stakes and relying on a steel rod with a diameter of at least 30 mm, with a cranked shank handle. Support stakes must be securely buried and located as close as possible to fix the well or wells.
P. RADCHENKO, inventor
Recommend to read
AND SAW, AND "OPENER"
Some time ago folding blades supplied by industry mainly for the army. Now widely available and are popular with motorists and hunters, geologists and fishermen, campers and even...
IMPROMPTU BATH
Often, especially in the repair associated with coloring, voznykaet need to vanocnich, that is to say, disposable. Nothing could be simpler: take any box and cover it with plastic wrap...