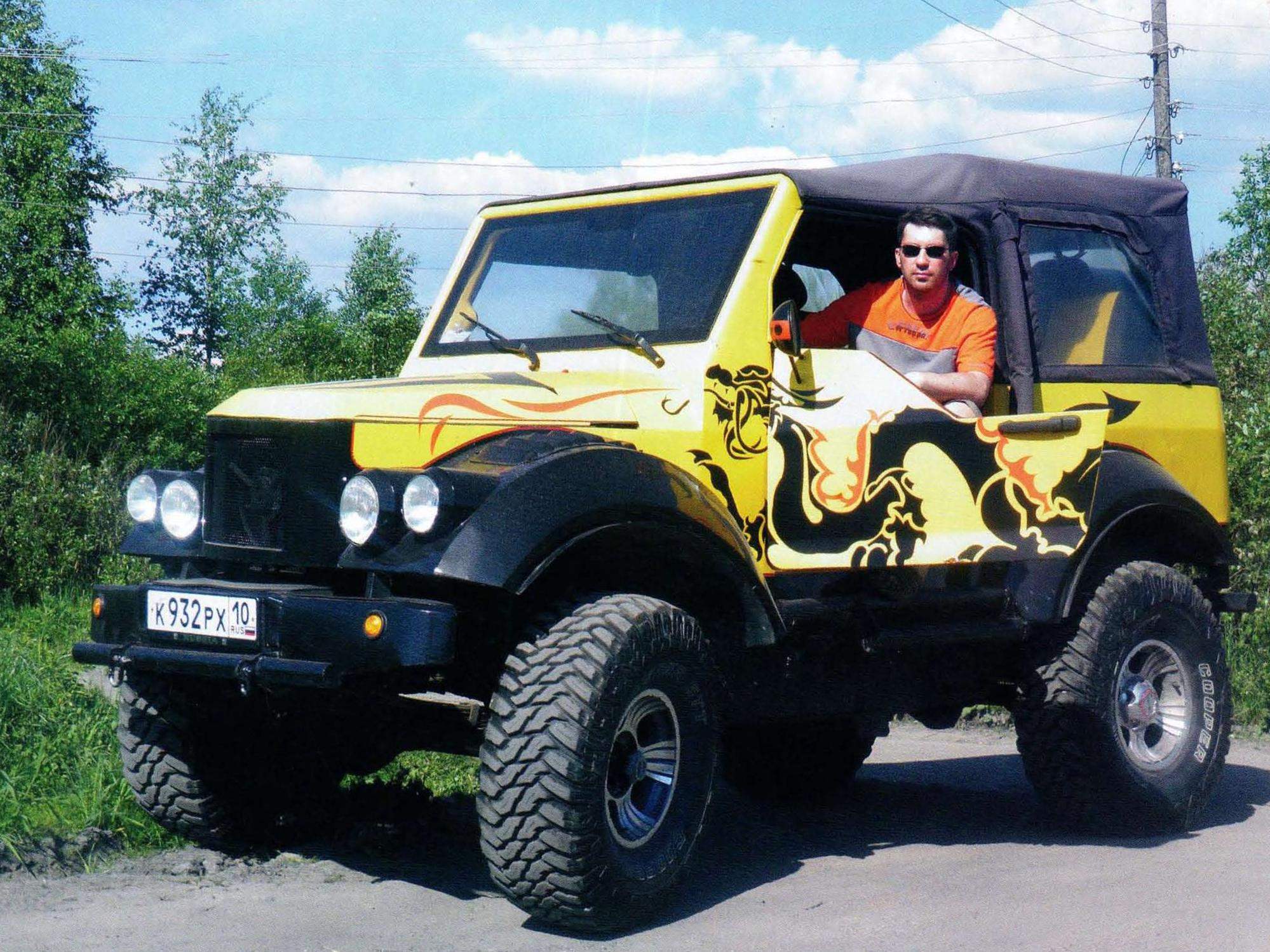 The idea of building this car because I and my household are very fond of active rest and travel to native places. And not only where there are roads, and often where they are not. The basis was taken of the legendary Soviet car GAZ-69, but rather the UAZ-69 – the car was designed in Gorky (now – Nizhny Novgorod), but there was manufactured a short time, and then its production was transferred to Ulyanovsk. Machine release in 1969 was purchased by me in 1983. But trains on her for a few years, I realized that the car does not meet modern requirements, and therefore decided to upgrade it!
In the beginning was the idea: to replace the motor is more powerful and interior is equip with comfortable seats and stop there. But he had only to get down to business – and by mess, screw it.
It was planned that the new car will have to overcome not only the "steep" terrain, but a decent distance. According to my ideas, the new car had to have good throughput, reliability, be easy to operate and repair, comfortable, and, of course, original. But because the work began with sketches and drawings which delineated the design (its appearance) and even the name – "ginger". Drawing with a computer program project "future machine" – took over!