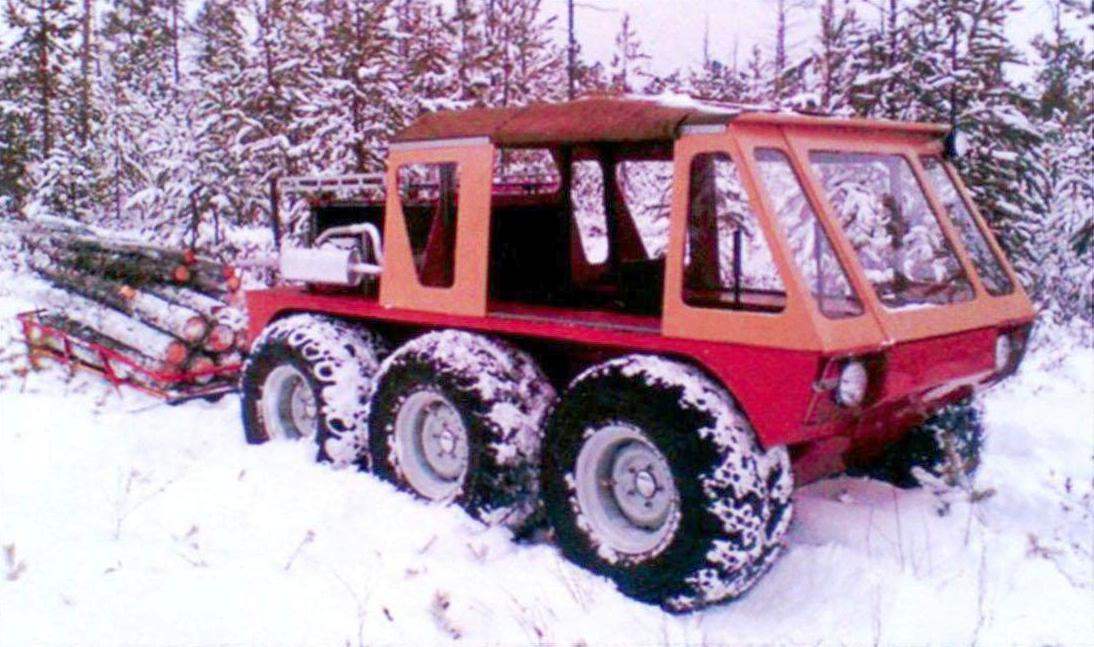 Powertrain with a CVT from a snowmobile "Buran". His power even enough that the ATV can tow a sled with firewood on the snow. Bridges, box: transfer case and change gear, the propeller shafts from the car "Niva".
Torque on front and rear axles is transmitted through the gearbox. Rear axle is constantly connected, rotate him through the middle bridge is a chain.
Initially, the rotation was carried out by braking of wheels of one side, then the managers made the rear wheels only. Tires wheels – the firm of Shain, the pressure is kept in the range of 0.18 – 0.20 ATM.
V. LEONTIEV, Nizhnevartovsk
Recommend to read
ATV FOR ALL SEASONS
Is not just our magazine led descriptions for the original designs mikrovisatos built as enterprises and companies and Amateur designers. Permanent interest motonarty — individual...
YOUNGER BROTHER
A mini-tractor, which is presented to the readers of the journal "modelist-Konstruktor", is the third built by me. His frame is "broken", consists of two articulated half-frames, as in...