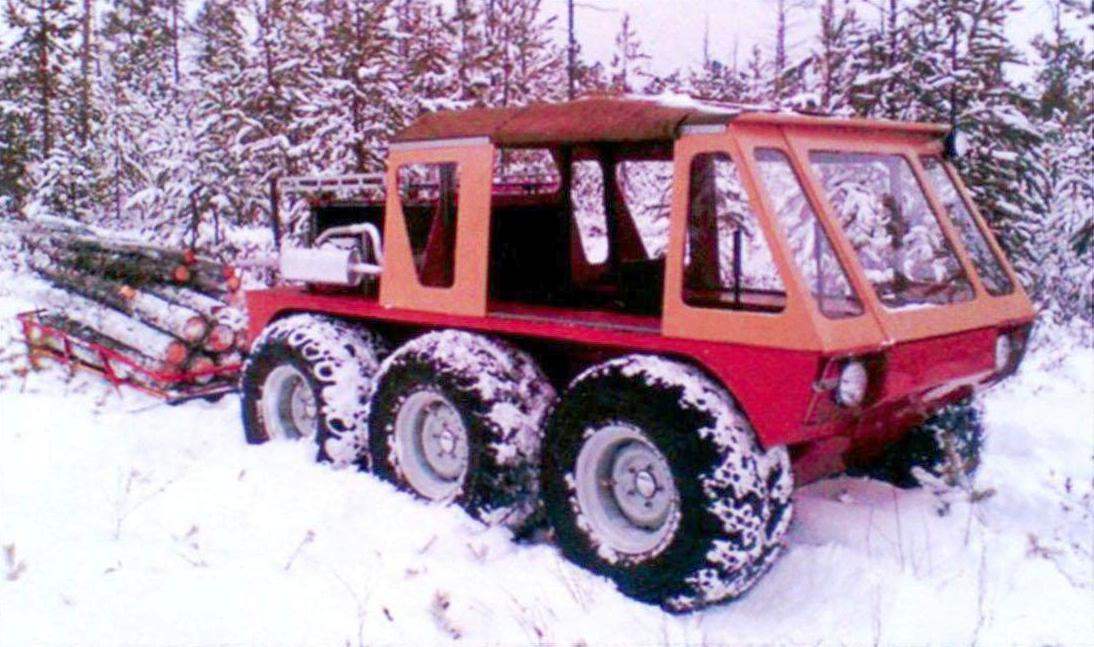 Powertrain with a CVT from a snowmobile "Buran". His power even enough that the ATV can tow a sled with firewood on the snow. Bridges, box: transfer case and change gear, the propeller shafts from the car "Niva".
Torque on front and rear axles is transmitted through the gearbox. Rear axle is constantly connected, rotate him through the middle bridge is a chain.
Initially, the rotation was carried out by braking of wheels of one side, then the managers made the rear wheels only. Tires wheels – the firm of Shain, the pressure is kept in the range of 0.18 – 0.20 ATM.
V. LEONTIEV, Nizhnevartovsk
Recommend to read
THE BIKE IN THE SUITCASE
Folding bike nowadays. However, its dimensions even when folded, not too small, and to keep it at home and even more to transport on the bus or tram is not always convenient. I set a...
"DREAM" — A CAR PRESCHOOLER
Dream... How can she be the child? 1949. I am 5 years. Father Andrewski, the boy next door, buy somewhere a used pedal car (our industry at that time, in my opinion, not released),...