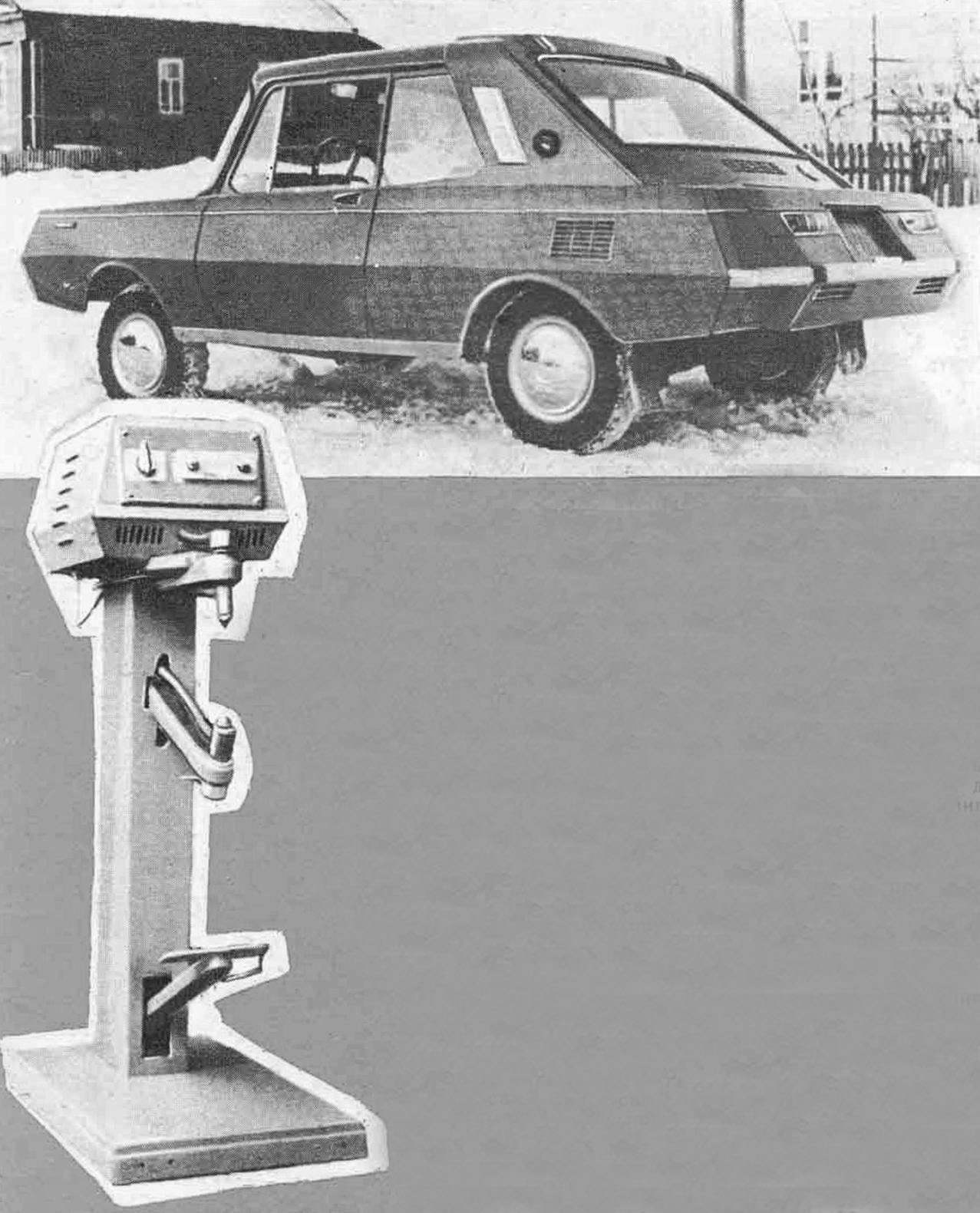 Isn't that an elegant car? But this is a self-made design. Produced car craftsman from the town of Sharya, the Kostroma region, Vladimir boaster. "Plumbing specialties do not have any — he writes to edition. — Work as a skydiver-a fireman on the protection of forests. Build your car 4 years".
On the body went a variety of materials from sheet steel and aluminum to plywood with fabric covering them with epoxy resin. The engine of the motorcycle M-72 is inserted from the rear; the trunk is in the front. The double car, speeds up to 80 km/h.
Interestingly, the pictures of the car were preceded by a picture of a homemade welding machine, as elegantly made.
It's nice when an Amateur design is in step with the requirements of technical aesthetics.
Recommend to read
DOUBLE KIT
Submarine kit built by St. Petersburg-Mikhail Puchkov. The double submarine (captain and passenger). Length - 5400 mm, width 1150 mm, height - 1300 mm, sediment - 660 mm, weight - 3 tons...
SCOOTER? NO, THE MOWER!
My car is really similar to a scooter, because her front end and engine (except for the cylinder 8 of PD) — from the "Vyatka". All other components and parts taken from motorcycles and...