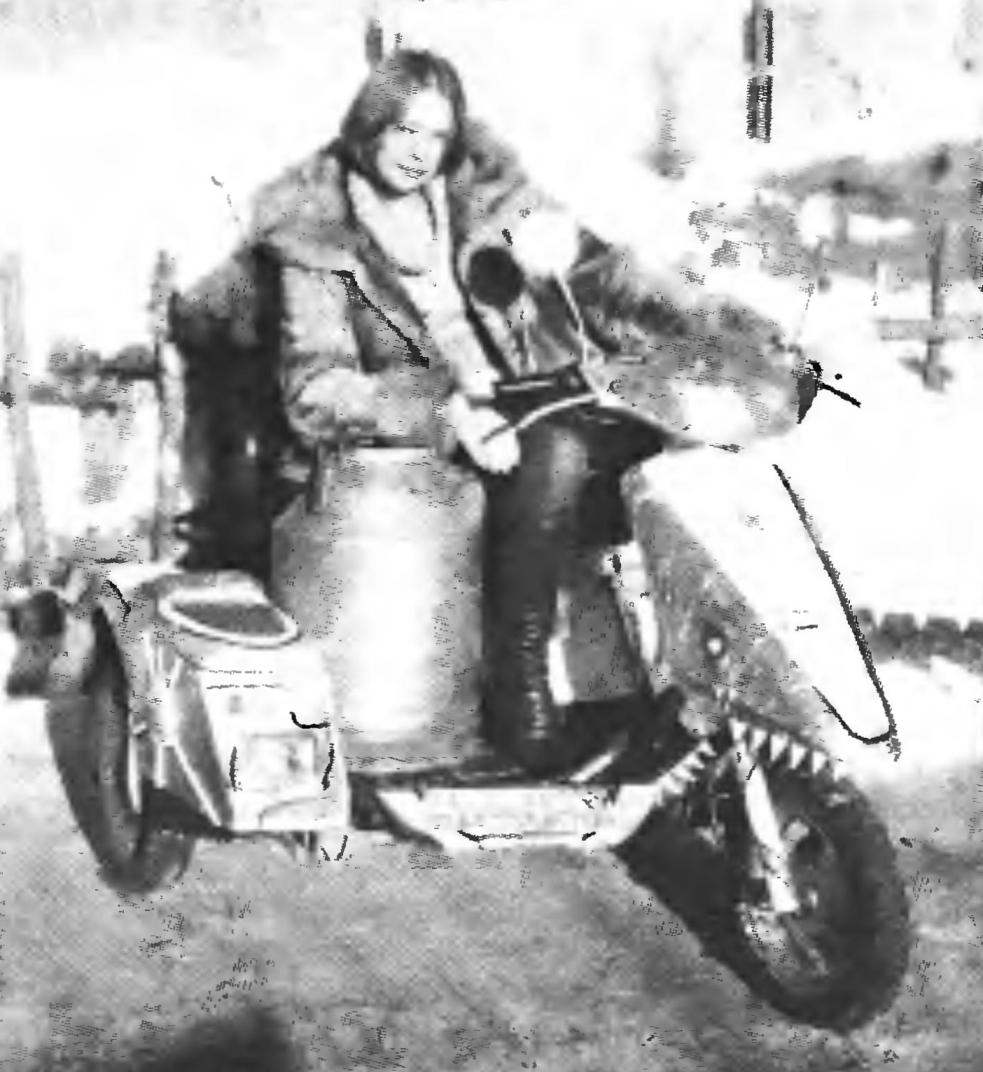 I'm a longtime admirer of the magazine "modelist-Konstruktor" and subscribed to it for many years. Then, due to financial difficulties had to deny yourself this. But since last year started to write again. I am glad that, as before, in publications find lot of useful information.
Currently I live in a rural area where to ensure the existence of no small tools So difficult, turning the garage into a workshop, collect here the necessary support for rural labour arrangements.
Great help on the farm was literally restored by me from scrap a few years ago mini-mokik of AMANA, which is equipped with a side cargo trailer (or sidecar, as often called in the people) own design.
The trailer is a frame with wheel and cargo platform on it without the "cradle". Although there is nothing stopping the platform to equip the removable seat—back strength to carry two people (driver and passenger) at the mini-mokik is enough. As for loads, I translate them on it right up to 120 kg, including a lengthy (up to four metres) timber and lumber. Looking ahead, I note that to date, has already produced four cargo mini-mokik: one for himself, in case of breakdown and lengthy repair of the first, and two more on order for friends—this technique turns out to be in demand.