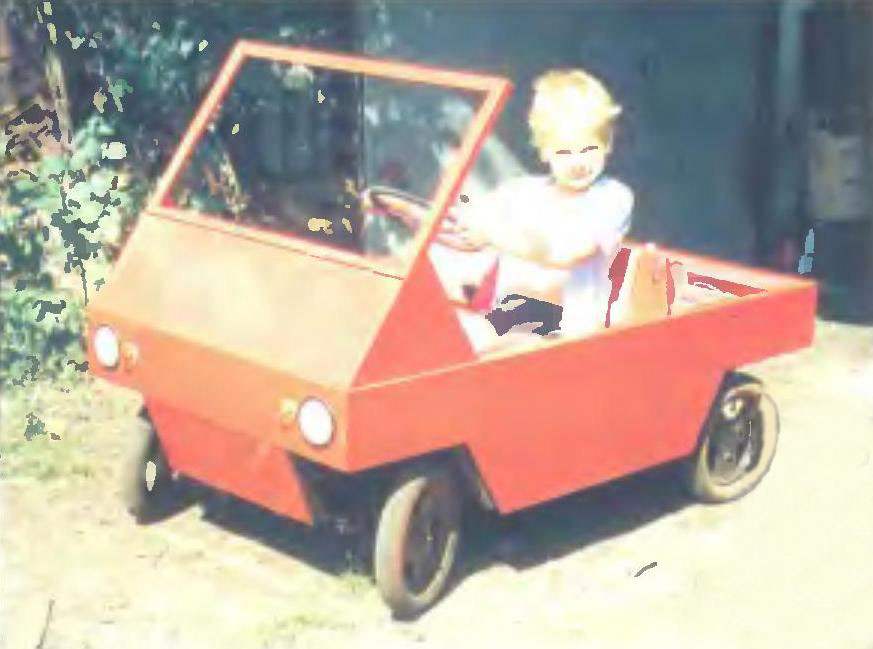 When my son was little, I made him a car so he rode and mastered driving skills — in fact all the controls on it, like in a real car. The body of the car — carrying. The frame is made of wooden bars and covered with plywood bakelizirovannoj bottom, and sides — hardboard (MDF) and painted with bright enamel. The engine from a moped "Riga" with a volume of 50 cm3, 1 kW, two-speed, mounted at the back of the seat. Front and rear axles are used from the map, but cropped. The steering is homemade, rack and pinion type.
Yu., Livny, Oryol region.
Recommend to read
MACHINE FOR MY SON
The car was conceived and executed as a valid simulator for the novice driver — my 15-year-old son Maxim that he could get it driving skills, and also to assemble-disassemble and repair...
SIT DOWN, LET'S RIDE!
"Together cheerfully to walk..." — sung in the nursery rhyme. And go, of course, much more interesting. This gave me the idea to make a children's bike side trailer. He also increases...