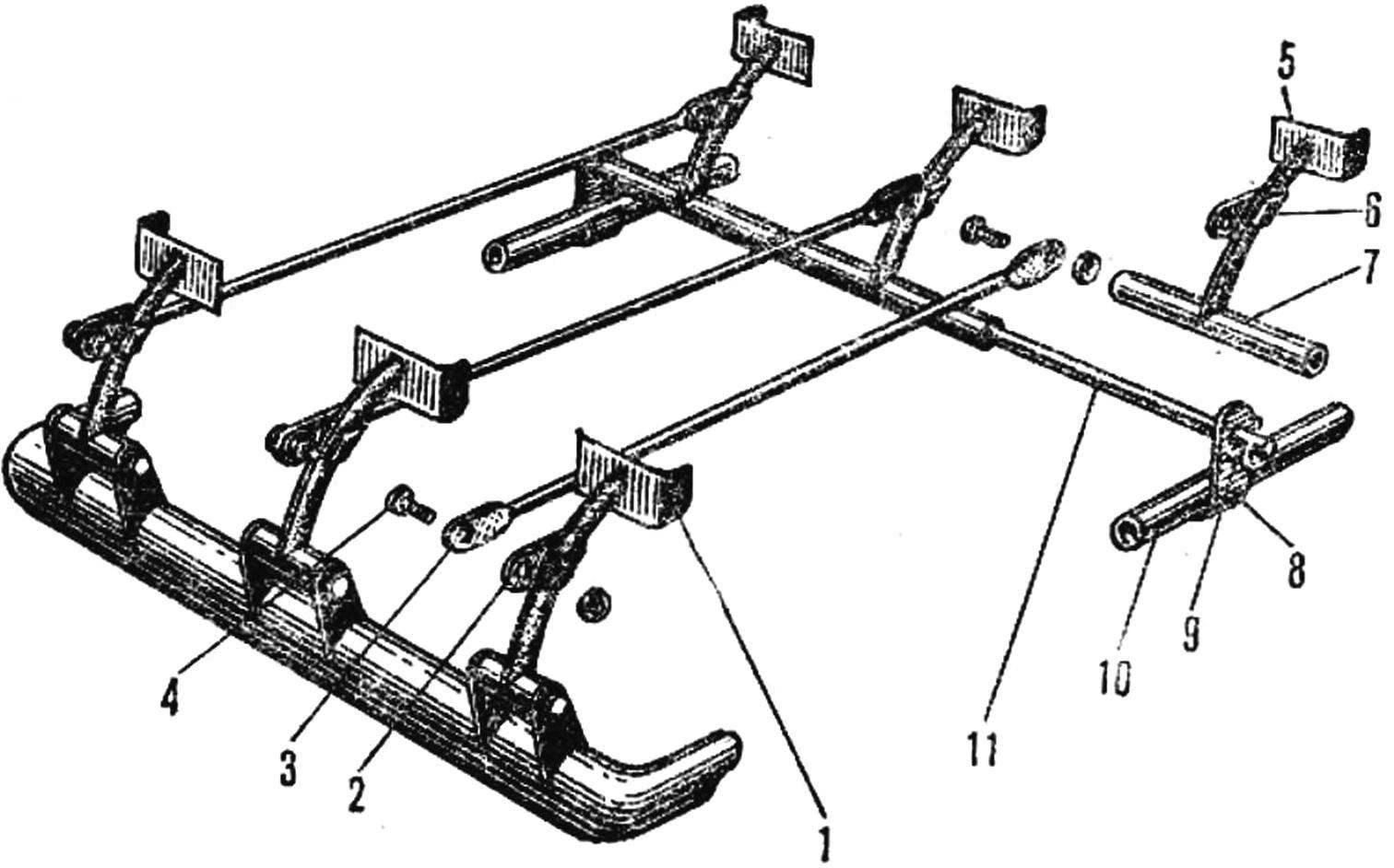 We in the circle of technical design Orsk city Palace of pioneers and schoolchildren is a homemade micro-car, only cards. Drive one of the older boys, they are machine fit like a glove. For younger this cards great: feet not reaching the pedals. And other machines not yet built. How to be?
We did a second row of controls: put them on the frame, as shown in the figure, is closer to the driver's seat and joined them with the first rigid rods.
Each noveya pedal — a copy of the old one. And mounting method is the same: the lever is welded to the leg pipe and rotates around the horizontal axis. Only the y-axis "malyshovogo" number this time common.