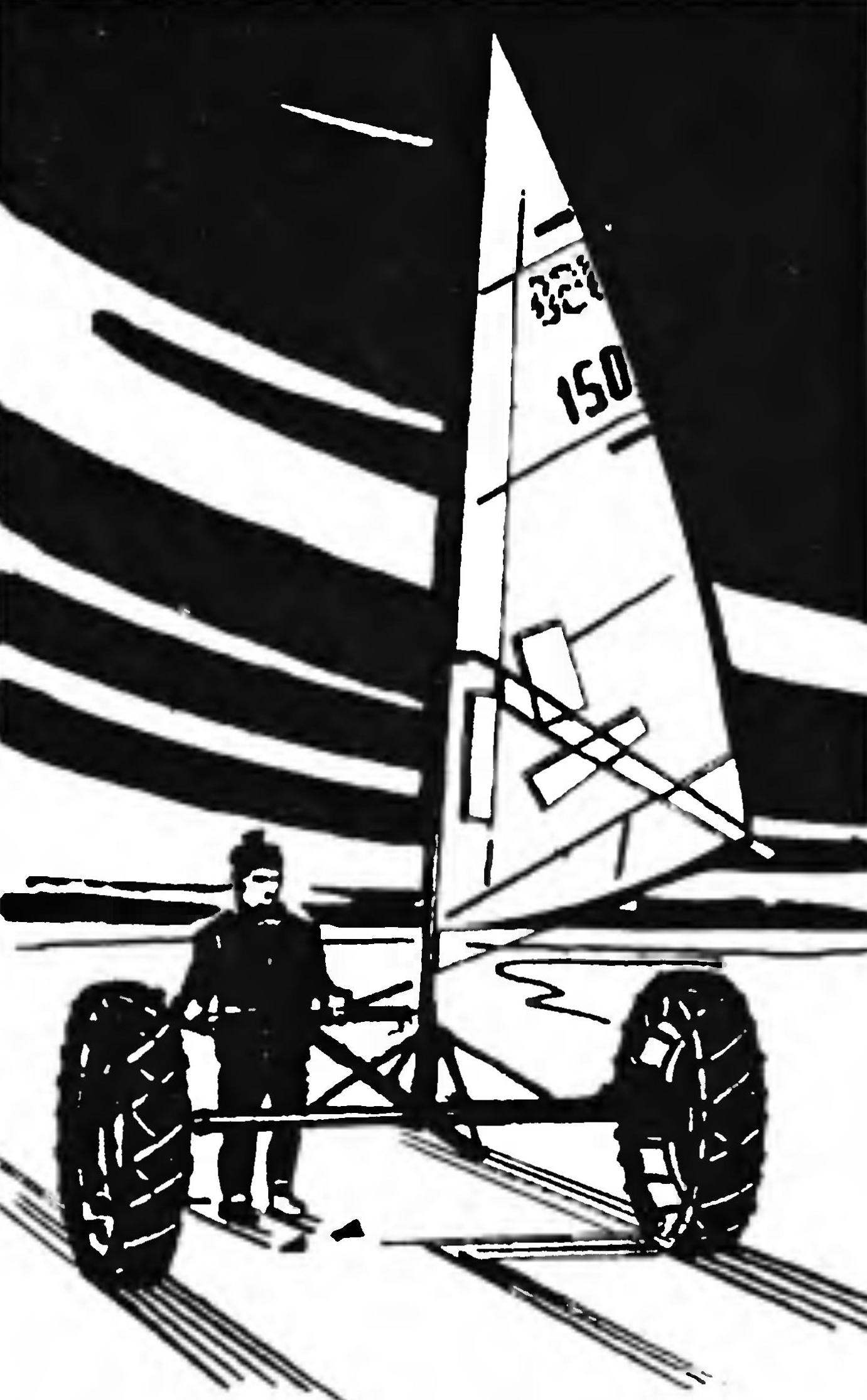 When going on a long journey, skier, usually relying only on its own strength. However, it is possible to summon the wind, erecting for this purpose a sailing ship. To collect such towing is a snap, using weapons from the sail Board mast, hicok-wishbone and sail with a set of lat However, all this can be made independently. To start work conveniently with wheels, pre-arranging a couple of cameras from the truck or wheeled tractor, their dimensions will depend on the size of wheel hubs and wheels.
The hub is a section of steel pipe of external diameter of about 40 mm, to which are welded two flanges — steel disk with a diameter of about 200 mm and a thickness of 3 mm and pressed on the bearings (bronze, Teflon or textolite bushing).
Wheels cut from plywood thickness 8 — 10 mm, and their diameter depends on the inner diameter of the chamber-Pneumatics. To the flanges of the hub disks are attached with M6 bolts with nuts and washers, and are joined to each other by means of long threaded rods with thread M8, nuts and washers. For attaching Pneumatics with the outside of the wheel instead of washers under the nuts placed hooks bent from a steel strip of thickness 2.5 mm.