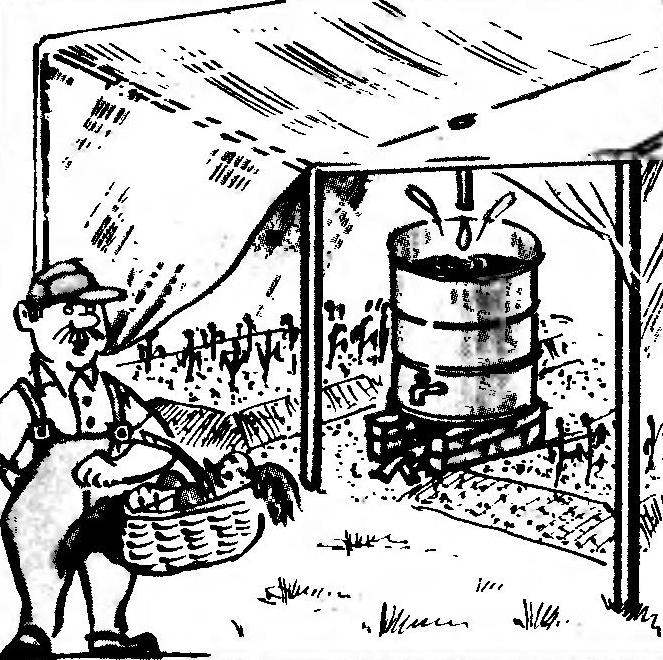 I am an old gardener, many years of perfecting his greenhouse. First staged in her warm bed: dug two-foot holes in the ground, put in it a layer of twigs, stems, and covered with earth, rammed. On top of sketched leaves and waste paper, a little of the soil in which earthworms let loose, and again a layer of earth.This bed was warmed itself for many years. In addition, I have in the greenhouse the plants are watered by the rain. For this I made the rays of greenhouse the roof is not out, as usual, but inside, in the middle. Turned out the chute, by which rainwater flows down in a metal barrel for watering. Under the barrel you can build a fire, to pour warmed water. Cold nights and warm barrel still heats the greenhouse. So I always have a good harvest.
Recommend to read
ROUTE "MAZDA"
Despite market saturation, radio-controlled car and their simplistic and relatively cheap likes — RC avtokraski, EN-route kits are all also attract the attention of fans of sports...
ROCK IN THE GARDEN
We are not talking about dancing on beds, and about the original garden tool with which time-consuming, running from time immemorial bayonet shovel (in the best case — the special fork)...