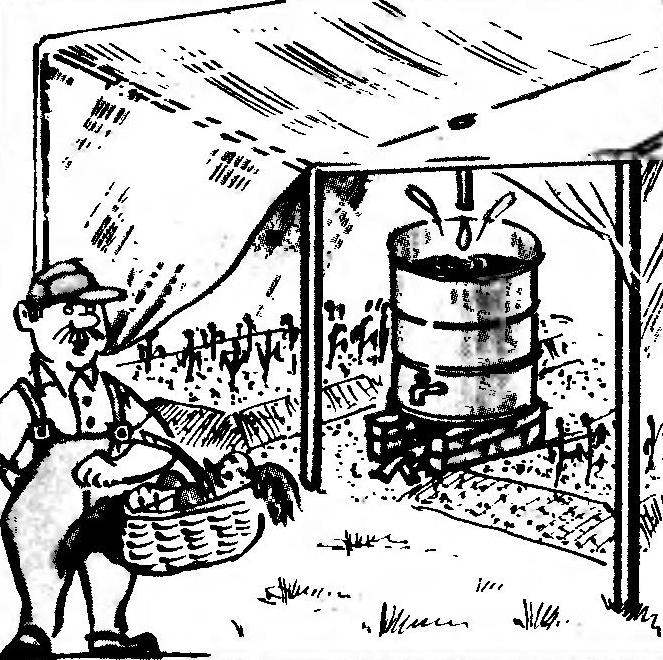 I am an old gardener, many years of perfecting his greenhouse. First staged in her warm bed: dug two-foot holes in the ground, put in it a layer of twigs, stems, and covered with earth, rammed. On top of sketched leaves and waste paper, a little of the soil in which earthworms let loose, and again a layer of earth.This bed was warmed itself for many years. In addition, I have in the greenhouse the plants are watered by the rain. For this I made the rays of greenhouse the roof is not out, as usual, but inside, in the middle. Turned out the chute, by which rainwater flows down in a metal barrel for watering. Under the barrel you can build a fire, to pour warmed water. Cold nights and warm barrel still heats the greenhouse. So I always have a good harvest.
Recommend to read
AND THE CURVE OF THE
The starter on cars IZH 412, M-2140 and their modifications is attached by only two nuts, but they are very difficult to reach not only the usual key, but the mechanical head. So we need...
SIBERIAN WAGON
Offer readers acquainted with the original design of universal self-propelled tools, built by my brother Alexander. As he says (jokingly, of course), the idea of such a machine came to...