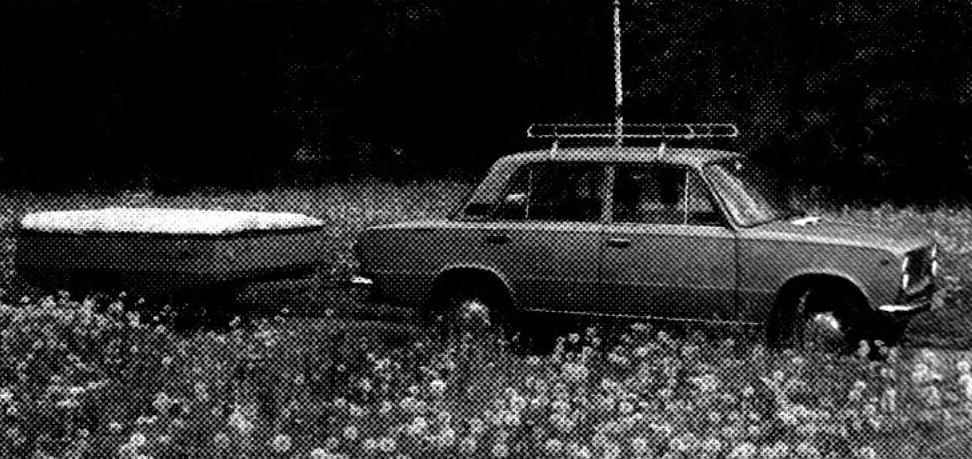 The idea to make a transportable cottage I have matured more in those years, when the travellers dream on road service was just impossible. So I decided to provide it himself. I must say that you made many years ago, the country successfully is now. After all, the campgrounds and motels are mostly located near busy roads. I bivuachnoe its housing break right at the place of rest, close to nature, almost causing her harm.
On the design of mobile giving had pretty to smash his head. A simple solution is to make it according to the type of van on wheels — was unacceptable to me. For such a garden would require a lot of storage space, the vehicle speed of the tractor was limited to 40 km/hour with increased fuel consumption, not to mention the problems with the registration.
The choice of trailer is under the cottage was small, and therefore decided to adapt it to what you already had — trailer "SKIF-2M". The word "adapt" in fact little choice: the trailer I almost did not altered — drilled only a few holes in the top edges (the bends) boards and, if necessary, in pregna use it in the cargo variant. But the design of the villas under the trailer, really, adapted. But the trailer and folded it the country store with the car in a conventional garage, putting a trailer on the back Board. The country does not need to register. And again. Because the body of the trailer is sealed, it, along with giving you transport even to another chosen by the Bank of the river.