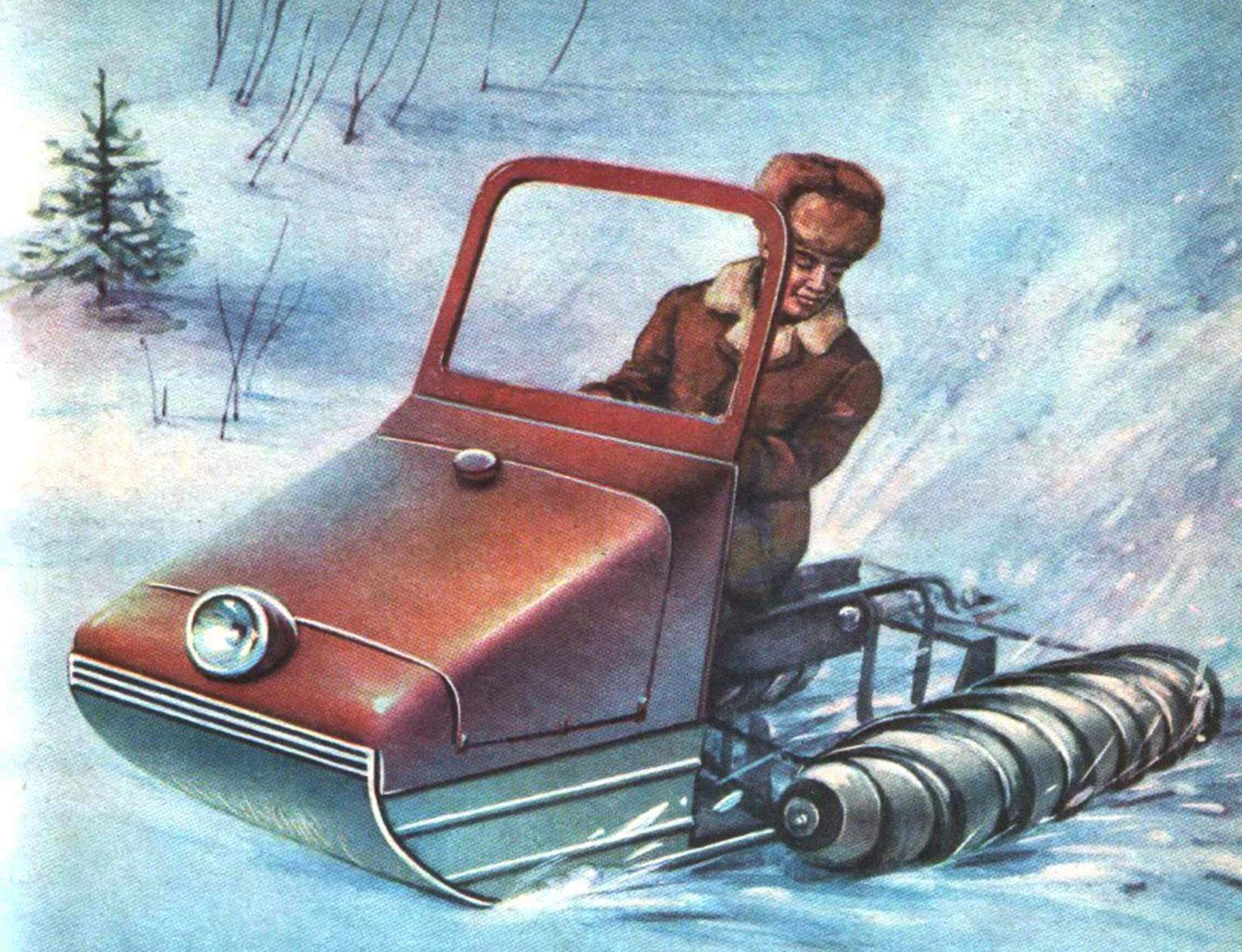 Every year more and more intensive is the development of remote areas of the country that holds in its bosom untold wealth, so necessary to the national economy. Finding these hiding places of nature, there are numerous exploration party. They travel hundreds and thousands of miles of impassable tundra, cross bogs and swamps not freezing in the harsh winters of the river, deep snow.
In doing so, they help a variety of transport vehicles — tracked amphibious ATVs, all-terrain vehicles, helicopters and planes. Nevertheless, in particularly difficult conditions, available technology is often powerless. You have to use beasts of burden, reindeer, and sometimes to Wade on foot, wearing hunting skiing or snowshoeing.
Therefore, an understandable attempt to develop a propulsion system which would provide high throughput not only for the machines, but more simple, small vehicles are needed to work in remote developing areas.