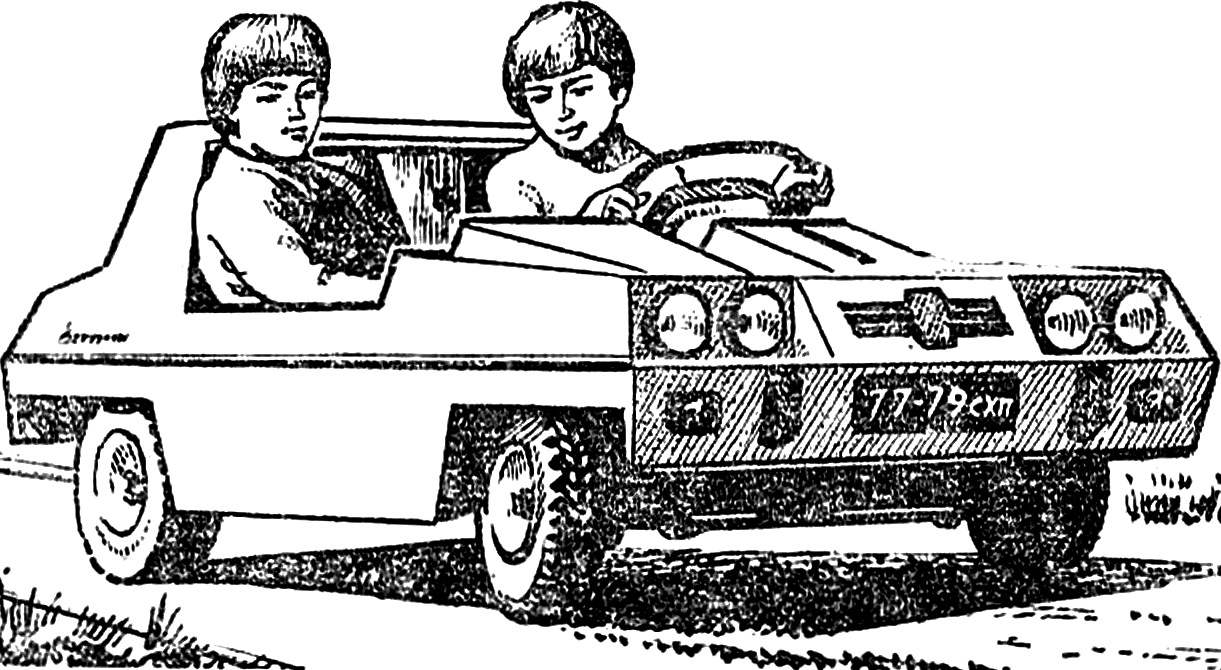 A few years ago I built my children a little micro-car. Called him "mouse". Readers of "Modeller-designer" know him for publication in the June issue of the journal for 1980.
Everyone was a good little micro-car, but only engine of its (D-5) had to make the move. Of course, it did not suit us.
Most suitable to run on a system chainsaw "Friendship" kick. However, the direction of rotation of the ratchet had to reverse — counterclockwise, and all the other details to make the drawing, which is a mirror copy of the original.