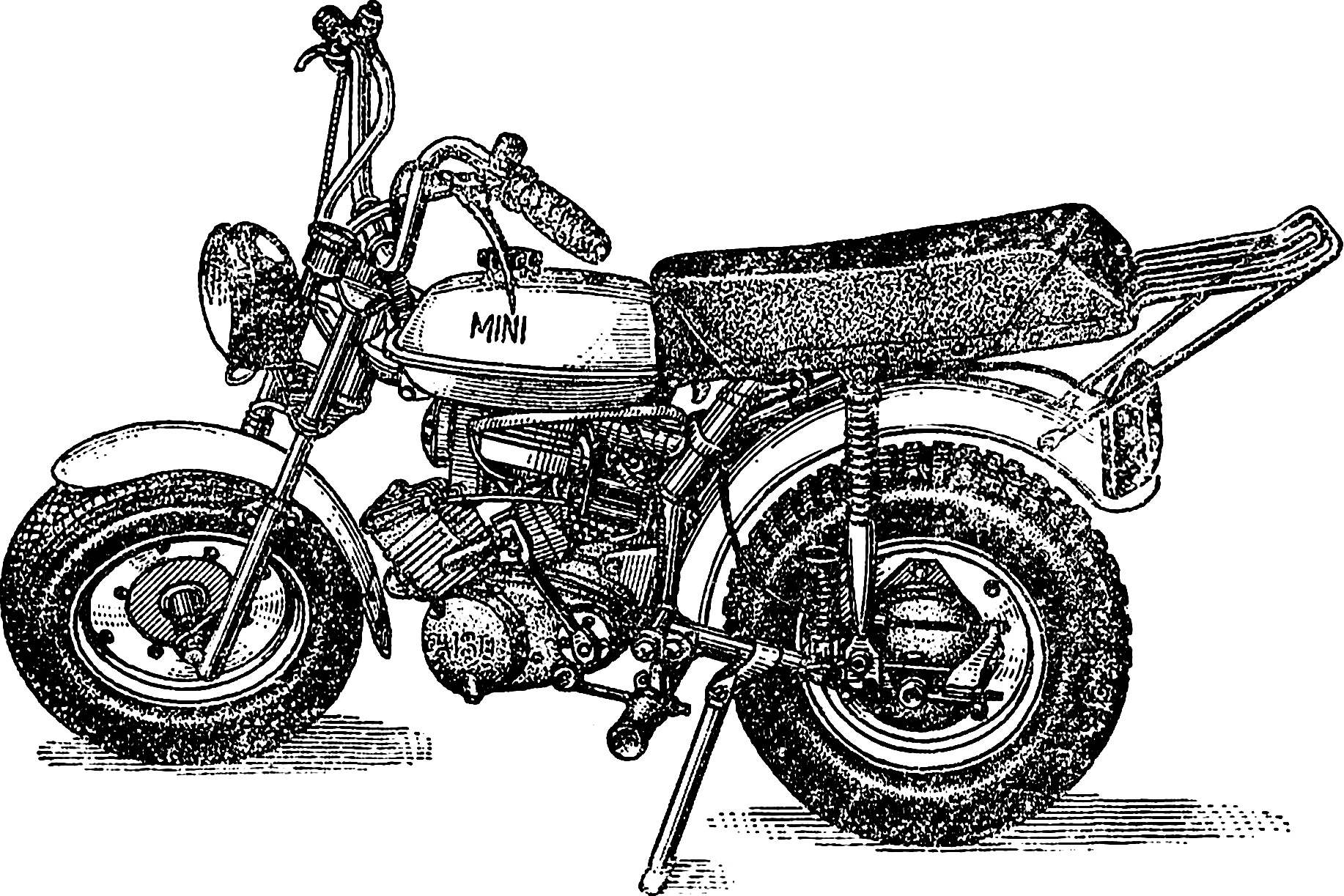 Small cars and motorcycles always aroused great interest among Amateur designers. This is understandable: a vehicle having a small size and weight, low fuel consumption, well fit into the traffic flow of city streets, convenient to maintain and repair and durable enough, can not to attract attention, and, of course, primarily a teenager.
All this was the reason that the miniature vehicles has become a major hobby of boys in our children's autoconstructor lab "Dare, create, invent!" in the House of young technicians of regional trade Union Council of the city of Vologda.
I want to introduce the readers of "M-K" with one of the most successful of our research — a mini-mokik engine šiauliai plant "Vairas", as well as the main stages of the design and some technological methods of production of individual nodes.
Of course, there is no point to do absolutely all the details of their own — industry produces enough finished products, suitable for equipping such machines. This wheels complete with discs and brake drums, pendulum, fork, chain, brake light switch, handles, clutch control and a brake on the front wheel (scooters "True", "Tula" or "Tourist") as well as components from the mopeds of the "Riga-22" — engine V-50 gas tank with fuel tap and cap, parts of front fork, rear shock, handlebar, grip throttle, ignition coil, muffler, rear wing, sound an alarm, toggle switch lights and vostokfilm. Besides mokik set fog lamp, truck rear lamp, which is used as an additional on cars.