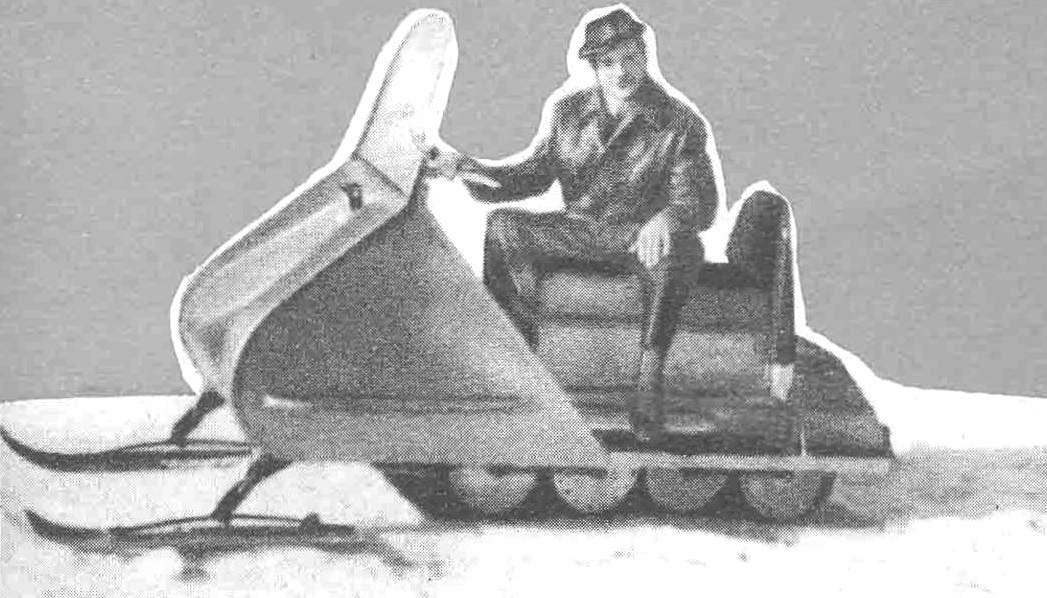 Built by A. Baldin from the city of podporozhe Leningrad region. This is his fourth design, and, as he writes, the most successful. The car has an enviable maneuverability, decent speed. This winter A. Baldin plans to put on motonarty cabin.
Recommend to read
MICROMATIC WITH A STROLLER
Built by A. Tkachuk from Togliatti, Kuibyshev region. Engine D-5, he put on an ordinary scooter. Front brake of racing Bicycle, rear — drum type, the battery is in a wheelchair. Maximum...
"ROMNET"
Resident of the city of Romny, Sumy region A. Zinenko reports motonartah "Romney". "Motor scooter "Tula 200" allows to reach the speed of 25 km/h. Motonarty very happy, — says A....