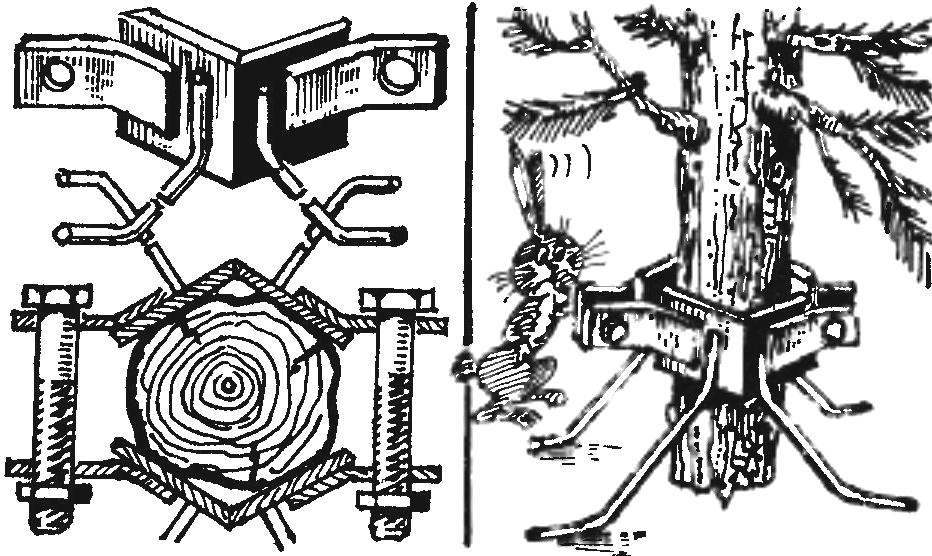 For setting up a small Christmas tree to make the d-pad is not a problem. I set out to build a universal that is not dependent on the thickness of the barrel. Took two cut a metal bracket welded to it legs from the bars and the lugs under bortovoy tie — get a universal "shoes", suitable for Elkin "leg" of any size.
A. GONCHAR, Rudny, Kazakhstan
Recommend to read
CELLAR ON THE BALCONY
For storing vegetables in winter increasingly cold boxes that are well established not only in urban environments but also in rural areas. Especially where high groundwater level is...
THE GATE-INVISIBLE
Offer the gate invisible to the cottage or a garden cottage with a hedge of thick bushes. The gate itself is made as usual rectangular frame with a brace, and stuffed on top of her...