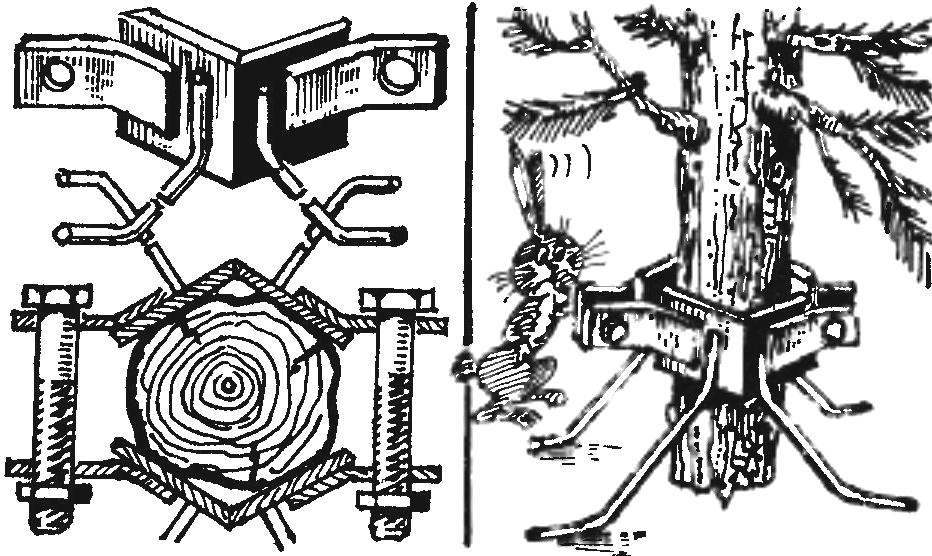 For setting up a small Christmas tree to make the d-pad is not a problem. I set out to build a universal that is not dependent on the thickness of the barrel. Took two cut a metal bracket welded to it legs from the bars and the lugs under bortovoy tie — get a universal "shoes", suitable for Elkin "leg" of any size.
A. GONCHAR, Rudny, Kazakhstan
Recommend to read
UNDERWEAR CARBINE
Clothesline, even if she is of synthetic fibres if left on the street, quickly becomes unfit for use. And every time to make and to tie-to untie troublesome. The matter is simplified if...
THE CLAMSHELL — LIKE LOUNGER
To relax on the beach or in the shade of the trees in the garden need to buy a chaise lounge or to hang a hammock. Enough to reach outside the cot and, bending front or back legs, to...