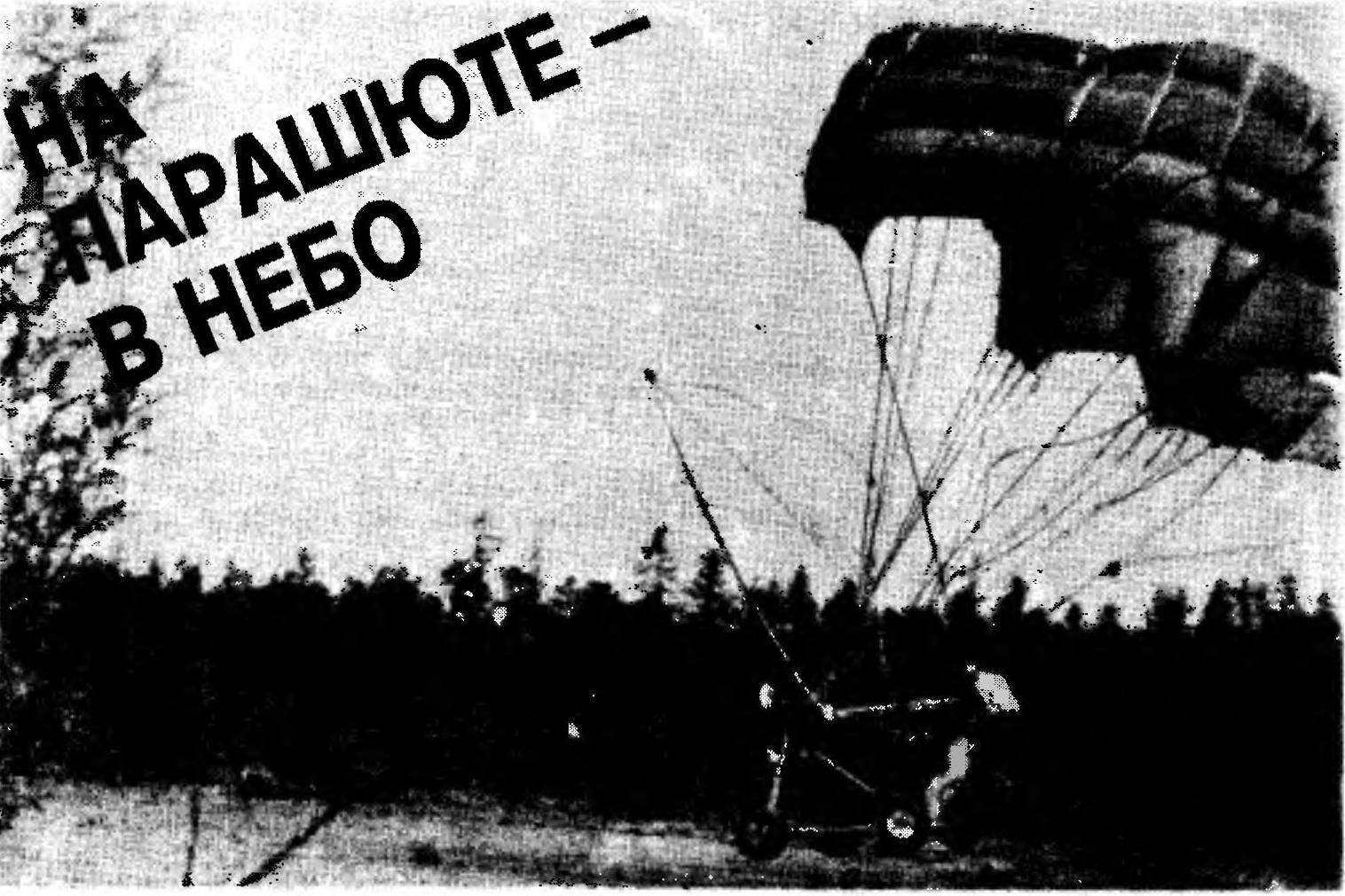 This motor glider (currently, such devices are often referred to paraleli), developed in the design office of the club of Amateur technical creativity "Evrika" Yakut posely Torgo, called "Carlson-4". The figure in its name clearly indicates that this fourth version of the aircraft of this kind. Since 1985, we have been able to accumulate a lot of experience, primarily in the tow missions on our designs.
The first thing we found out for yourself, the Tang is that the use of standard parachutes as wings for paralta ineffective. The Tang that had to be developed the soft wing of his own design.
Preliminary calculations and numerous experiments have shown that we need an aircraft which can hover in one place and take off almost vertically. Optimum unit load on the wing of the glider should be around 4.6 kg per 1 sq m, power capacity is 80 L. E., and static thrust of the propeller is around 240 kgs. Our "Karlsson" became a kind of attempt to approach these ideal parameters.
Wing-parachute (paracrine) of our aircraft is an elongated Pentagon with an area of 31 sq m; it consists of nine tubes with a width of 870 mm, each of which is in turn separated by a rib into two sections. The air intake pipes have a height of 190 mm. This design provides a relatively small drag paracril and relatively high aerodynamic quality.