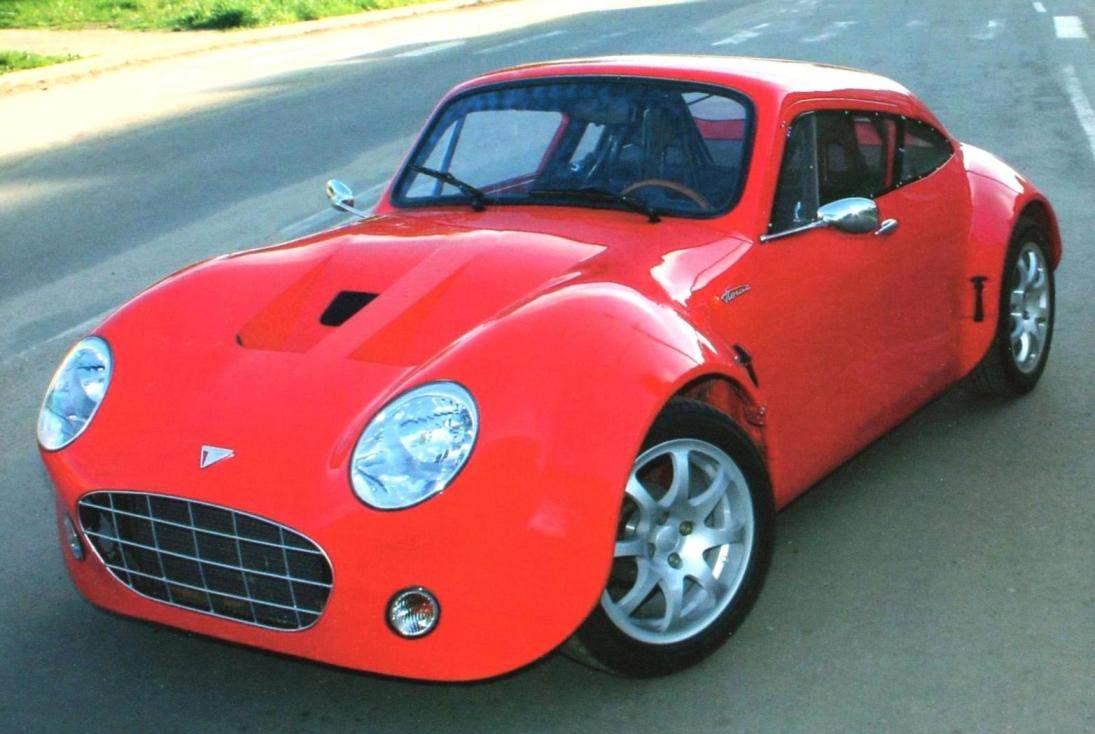 Car Studio Pegas, building cars of the same name, founded in Yaroslavl in 2003 Vadim Shustrova. At that time he had just graduated from the Yaroslavl Polytechnic University. But behind him was the experience of close communication with the guys from the design Bureau MAMI and US. To create your it car inspired machine brand Pegaso, produced in small series in 1950 – 1960s in Spain. In addition, Vadim liked English sports cars, produced by technology kitcar.
Vadim Shustrov decided to build a lightweight and compact two-seater coupe using parts from the production cars. This approach has helped to make the original car from the maximum available units and units. In case of necessity it is possible to change the configuration and apply more sophisticated units and components. The basic donor for the future car was the car "Oka".
Was previously drawn only a sketch of the car in profile, vaguely resembling the profile of Spanish cars, and made a rough mockup out of clay. An important part of the work was the production of planting layout of wood and metal, which allowed to determine the dimensions of the frame and layout of the entire vehicle. Planting layout on the bottom had the form of a "trough" formed by the high threshold and a bottom, in the center of the windshield and the top for display purposes, was used part of the roof from the "hunchback" ZAZ-965. Inside was placed the seat frames, which formed the arc of safety. Displacement sensors were found an optimal fit, the position of the steering wheel and pedals.