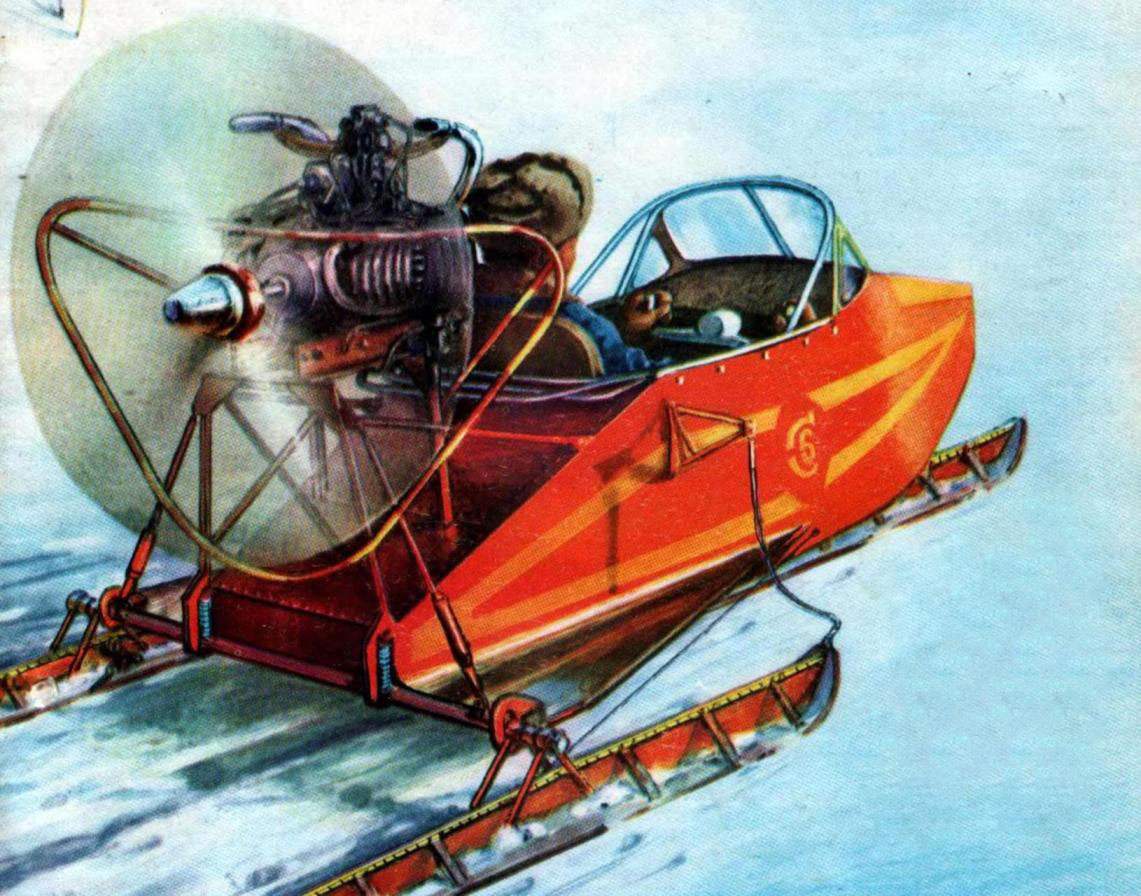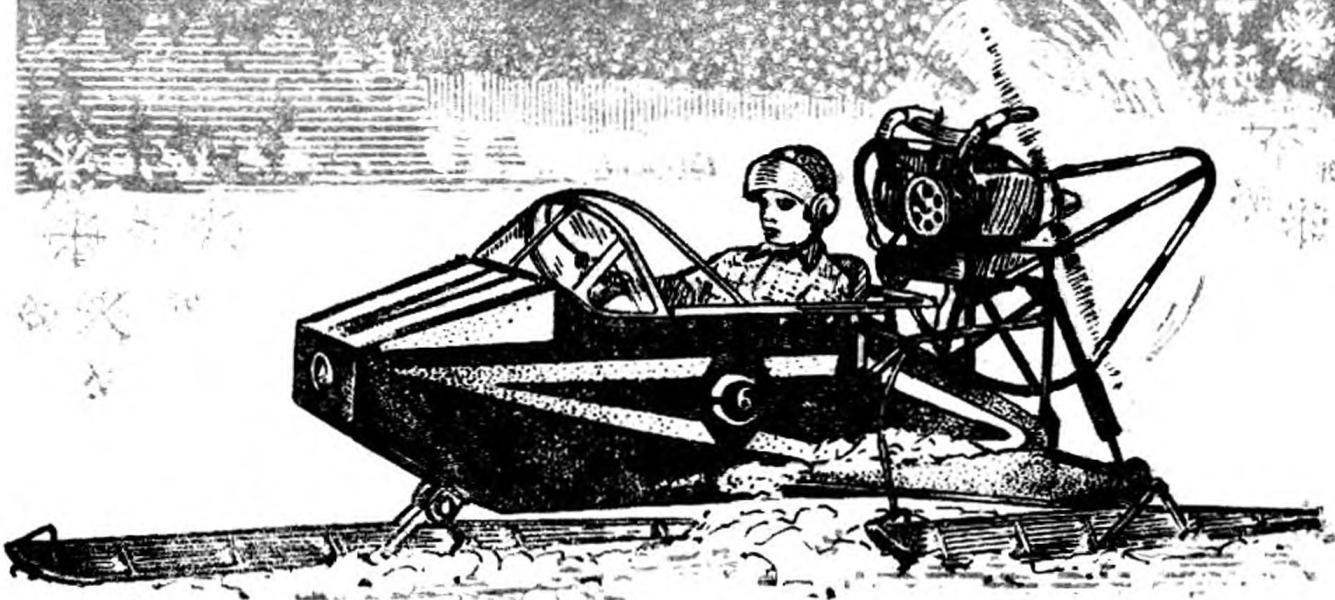 The body of the sledges half-closed; it forms a frame of aluminum profiles sheathed by dural sheet with a thickness of 0.8 mm. In its rear part is installed under engine frame two U-shaped racks made of steel angles 25 X 25 mm and connected on top by two longitudinal profiles, between which is mounted the engine. Necessary for the transfer of traction rigidity is provided by two inclined rods connecting the upper part of the sub-frame with the body of the sled.
Suspension done by trehmernoi scheme: steerable and the two rear, mounted on a common axis. Last placed in vertical guides and is supported by two pairs of springs. The damping arising from the movement of the oscillations is caused by two motorcycle shock absorber.
All three skis of the same size. They are made of duralumin sheet thickness of 3 mm and corners. The sole forms a sheet of polyethylene with a thickness of 4 mm. On the inner side of the ski mounted mounting brackets. — steel pipes, welded with a transverse bushing-hub, which form the rigid pyramid "foot" skis.