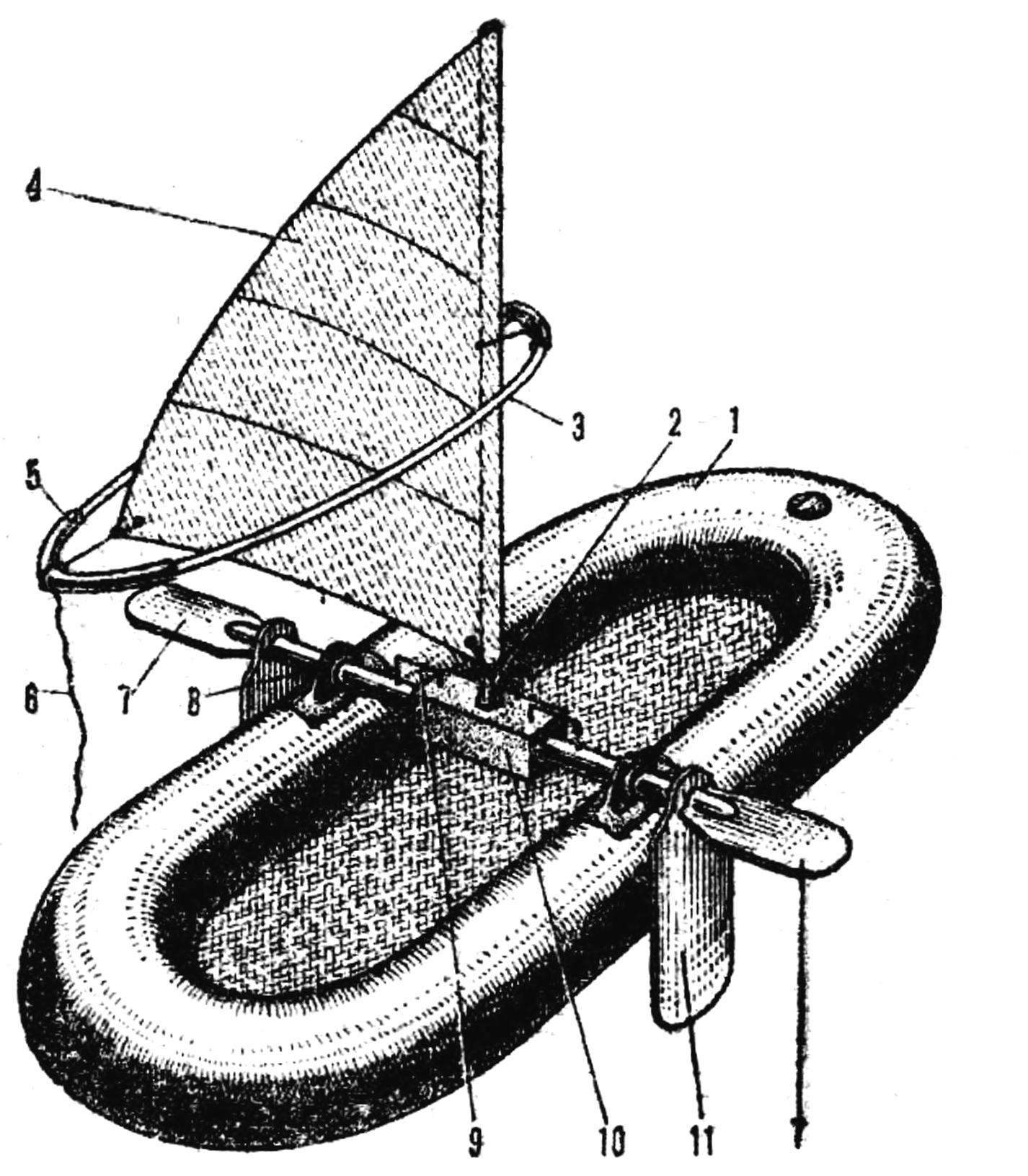 With all its advantages of an inflatable boat of any design has the same General disadvantages: Shorty wislica, turtle speed and bad handling. From all of them at once we managed to get rid of, adapting your boat "Dive-4" under sail: with him she became and the faster and more manageable. And actually upgrading was quite simple and compact, that is blended with the amenities characteristic of inflatable boats.
To equip the Circus used a triangular sail from a windsurfer with mast and boom, but with some modifications. Square sails — about three square meters — quite enough to ensure good progress, at the same time maintained the necessary stability of the boats on the water. Panel cut out drawings but recommended for windsurfer.
The mast is a composite of two duralumin tubes with a diameter of 30 mm and a wall thickness of 5 mm; length of mast 2.3 m.
The greatest transformation is subjected to the boom of the windsurfer. He's going from curved bamboo poles with a length of 1.5 m or bond pairs of aluminum tubes Ø
25 mm and a wall thickness of 3 mm. They form the two halves of the boom, connected two lengths of thick-walled rubber hose, bent in half and pulled simultaneously on both ends of the arcs of geek. This design is simple and reliable in operation.