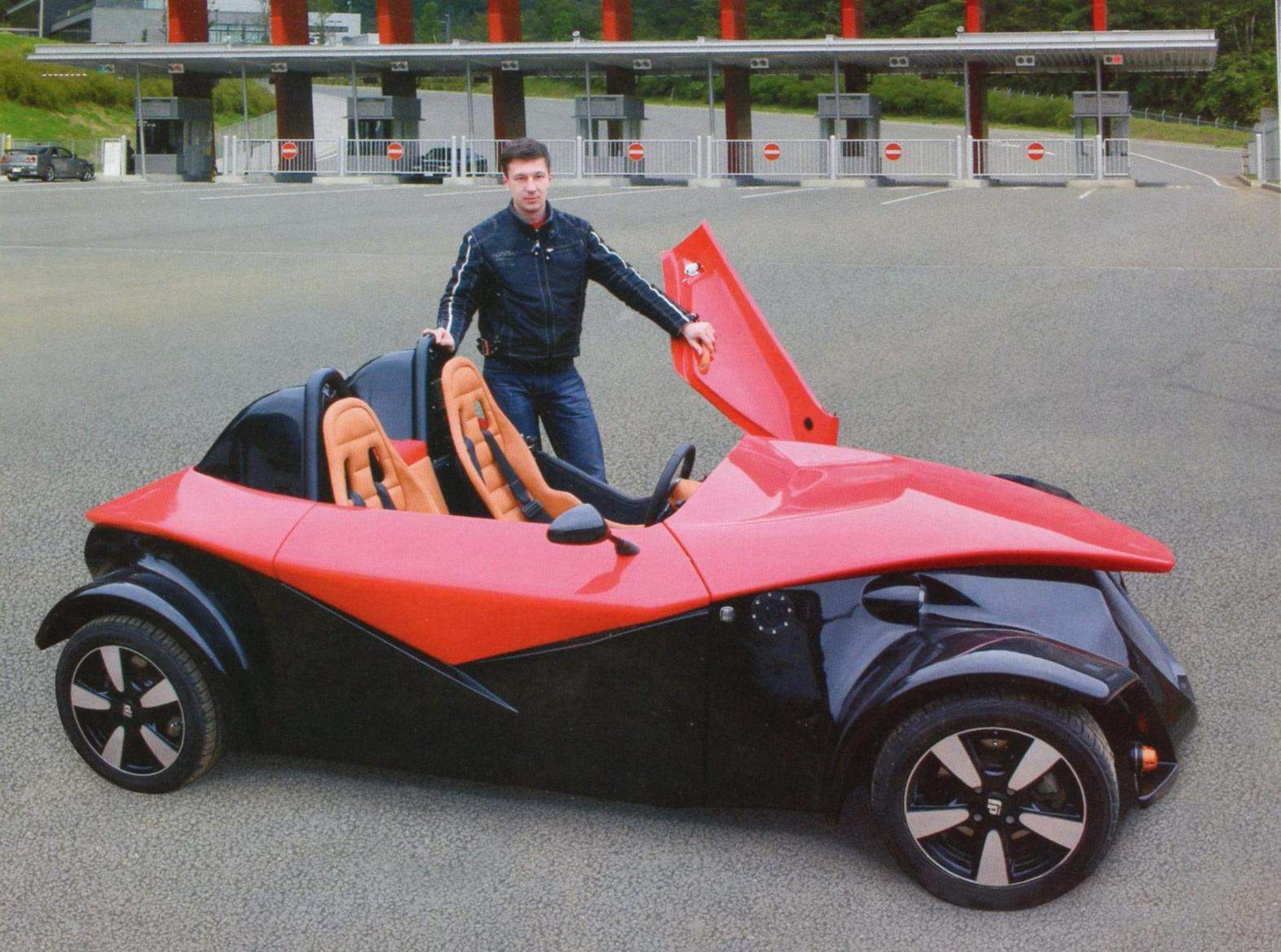 The design intent of the car-Roadster FOX was born in 2004 from his youthful ideas to build an open sports car with an original appearance to satisfy personal design ambitions. During my school years I was engaged in self-similar sports, a multiple winner of the Championships of Russia. Studied at Yaroslavl Polytechnic University at the Department of internal combustion engines. There's also graduated from the graduate school. Now I'm chief engineer at a firm which deals with composite materials (fiberglass and carbon fiber worked in high school, being a modeller). Design various non-standard equipment.
FOX engineering study was carried out, using books on designing automobile chassis German autoconstructor. Rempala and other authors.
After consideration of the layout of the car received the basic dimensions of the chassis (track, wheelbase, ground clearance, height), which was given to the study designer.
Due to the modest budget I decided to do a car of small size with the use of component parts from domestic cars. Planned power unit to take on front-wheel cars of the Volga car and make a two-seat Roadster with a transversely mounted engine ahead of the rear axle.