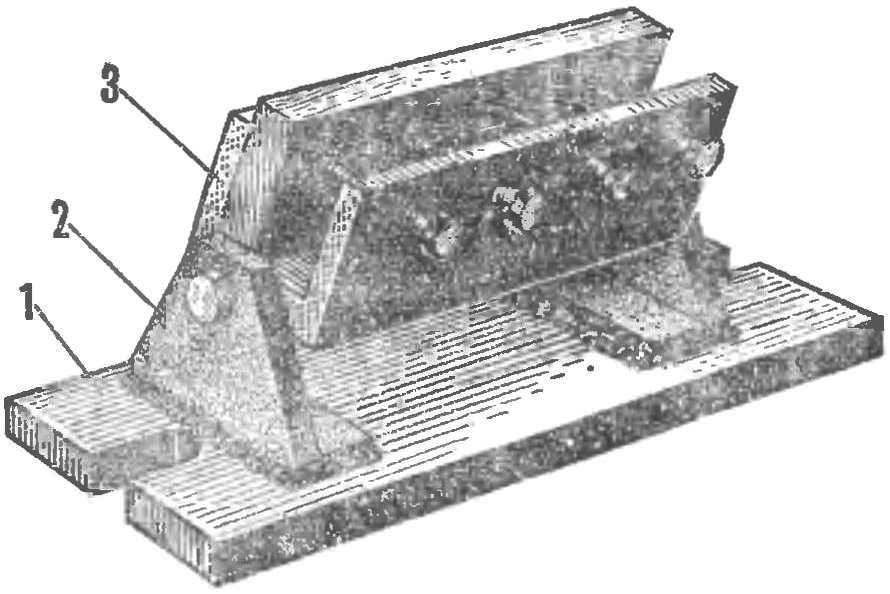 Designed for parts that are in processing it is necessary to fix in an inclined position. Clip design is simple: to steel base welded corners-brackets; on a coaxial screw-clamps rotated box, which can be installed in a wide range of angles.
The clamp itself is fixedly attached by bolts or clamps to your desktop, berstane. Item fits in the box and pressed it to the wall with four screws. Then the box is set to the desired angle and fixed. Detail can be processed.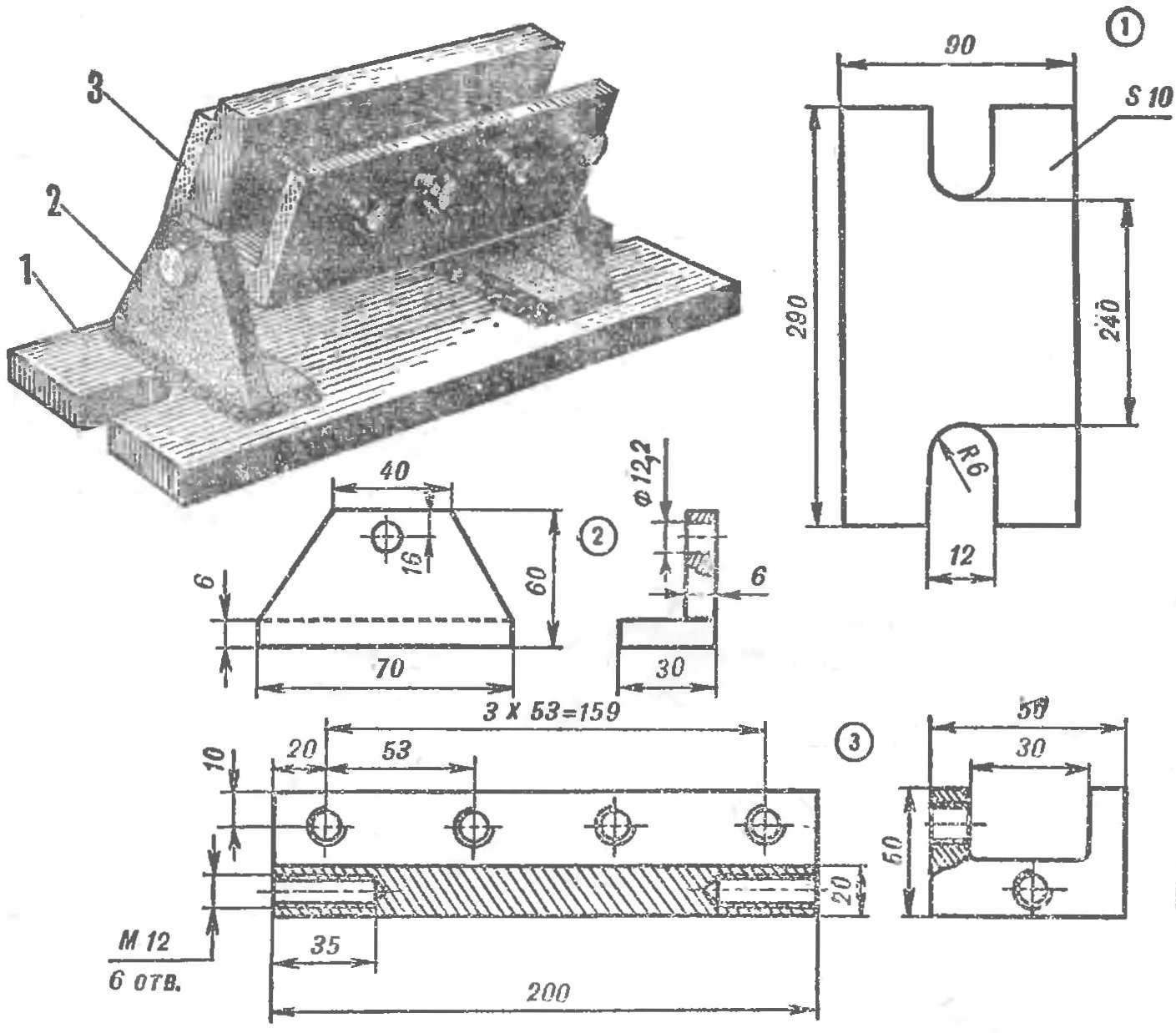 Device for fixing parts in an inclined position:
1 — base 2 — angles-brackets, 3 — bed.
Recommend to read
AS FOR THE VILLAGE WITHOUT A TRACTOR?
(Continued. Beginning in № 8'02)   FRONT AXLE — wheels from UAZ. Balancer axle is made of steel tube section 80x80x6 mm long, the ends of which with longitudinal and transverse...
DRILL WITH RADIATOR
Modern engineering makes high demands on the materials, and they, in turn, to the machining tools. Not by chance all the exhibitions NTTM necessarily demonstrates the new development of...