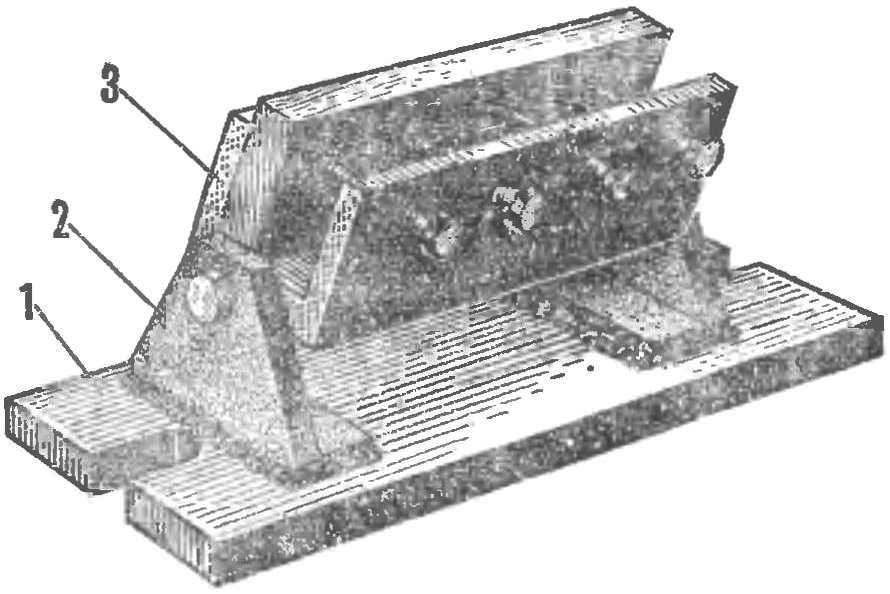 Designed for parts that are in processing it is necessary to fix in an inclined position. Clip design is simple: to steel base welded corners-brackets; on a coaxial screw-clamps rotated box, which can be installed in a wide range of angles.
The clamp itself is fixedly attached by bolts or clamps to your desktop, berstane. Item fits in the box and pressed it to the wall with four screws. Then the box is set to the desired angle and fixed. Detail can be processed.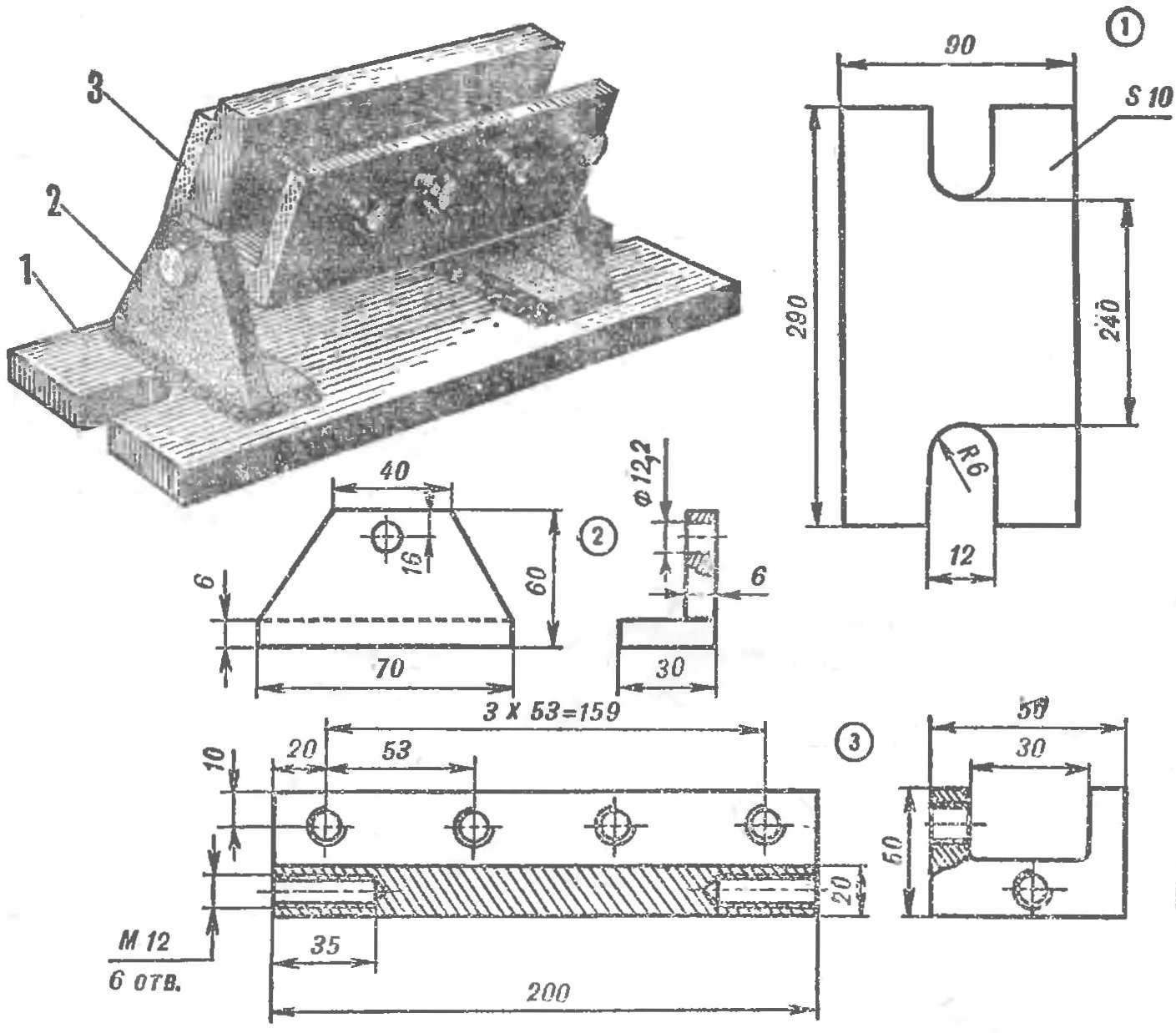 Device for fixing parts in an inclined position:
1 — base 2 — angles-brackets, 3 — bed.
Recommend to read
VYATKA ON MOWING
"Ancestor" of this machine, lawn mower GK-1 was built by students in St Michael's training and production plant in 1978. About it has told the head of young technicians — lecturer of...
ONE-STORY, BUT WITH ATTIC
The beginning of the nineties were particularly unpredictable are growing by leaps and bounds. Of ordered structures in my summer cottage, the builders made the walls to the chopped bath...