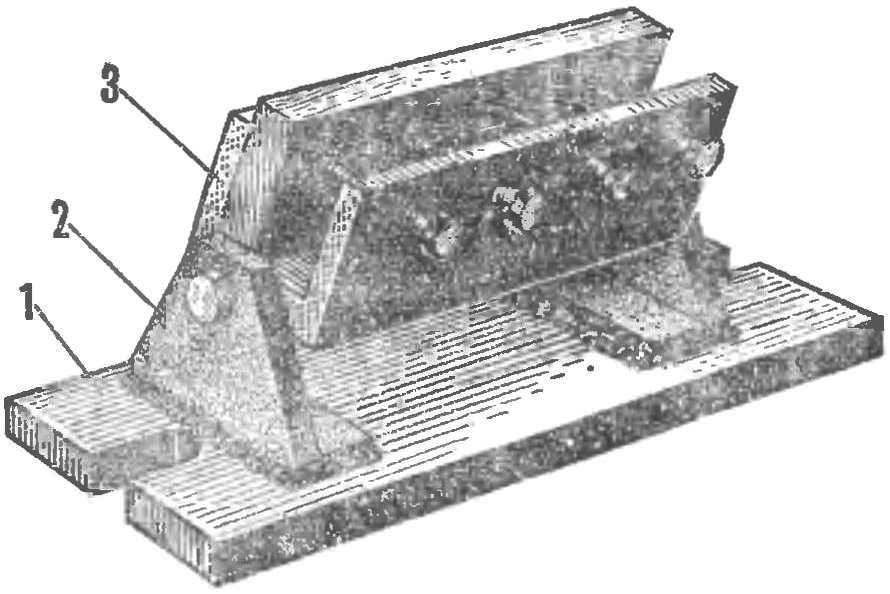 Designed for parts that are in processing it is necessary to fix in an inclined position. Clip design is simple: to steel base welded corners-brackets; on a coaxial screw-clamps rotated box, which can be installed in a wide range of angles.
The clamp itself is fixedly attached by bolts or clamps to your desktop, berstane. Item fits in the box and pressed it to the wall with four screws. Then the box is set to the desired angle and fixed. Detail can be processed.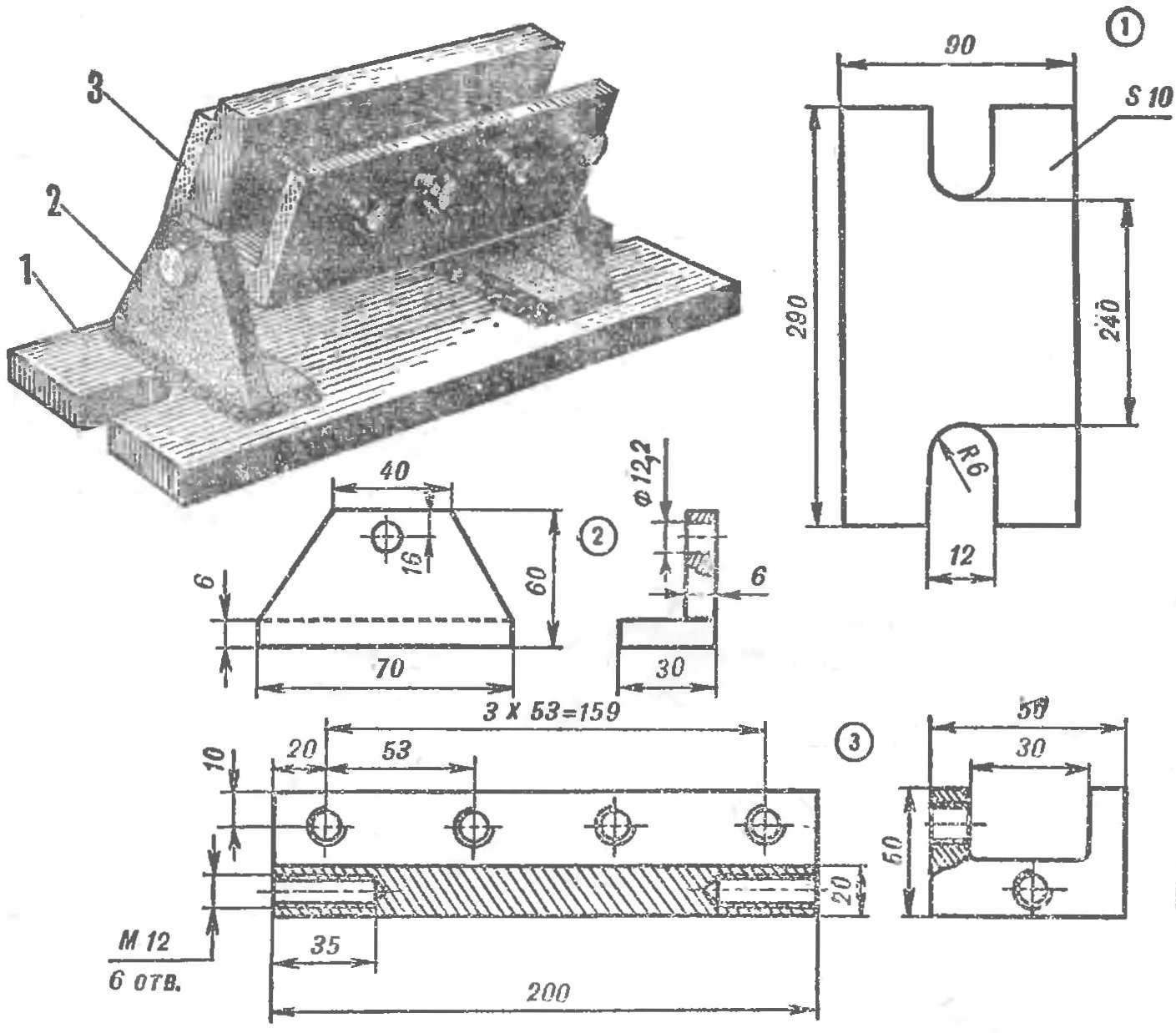 Device for fixing parts in an inclined position:
1 — base 2 — angles-brackets, 3 — bed.
Recommend to read
CHICKEN "THE ADDING MACHINE"
Lives in the people the joke about the old woman who, driving in the evening your chickens, consider them a kind of binary system pair, pair, pair, pair. A Fox dragged a one — lady...
INERTIA LAUNCHES…
Every year the competition is less you can see modelers who runs the micro internal combustion manually, without the aid of special starter. Often using mechanical devices, electric...