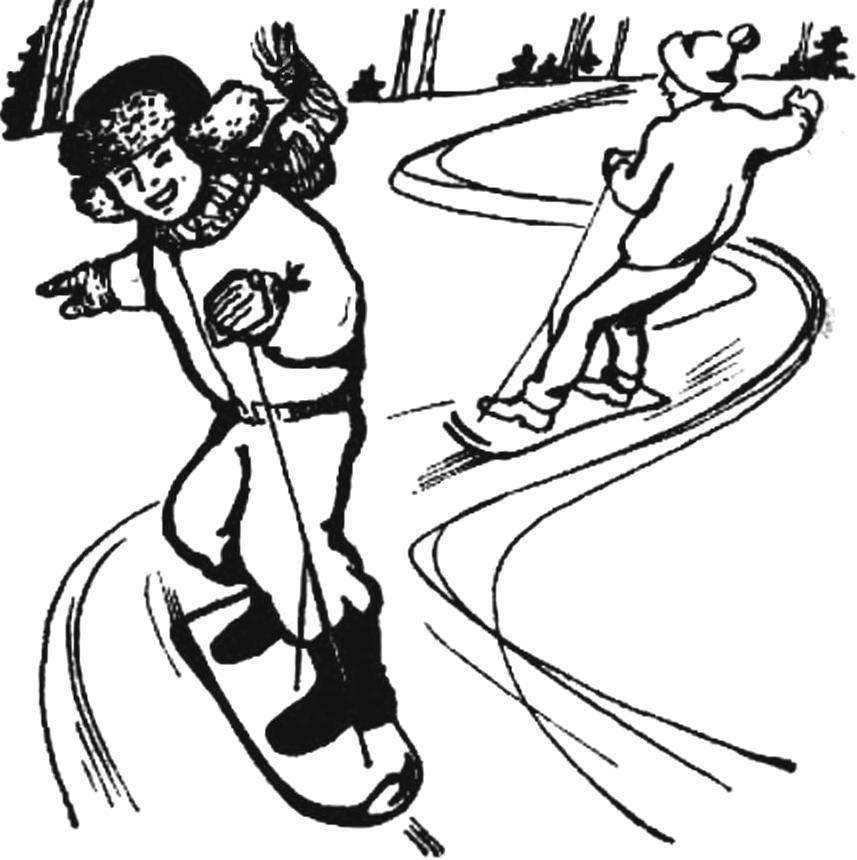 On the opposite slope of the ravine, where a tower stretching up gold under the bright winter sun the trunks of the pine trees, down the skier. He rolls down the fresh, the night fell and now fluffy clean snow. Here he turned sharply across the slope, holding up a snowy trail, I stopped for a second. And down again again towards. Steep sharp turns, dive and stop. Skiing will not do so, even on the mountain, even on a solid Naste. Yes and it is something special — that a back, face to the slope. Everything he gets is free and easy, only one little tilt of the body, it seems almost effortless…
Came down, lifted his little snow surfer, and upstairs again to the pines and the sun.
That did not come up for skiing the mountain: sleds of various designs, skibob, mini-skis, about all of them, regularly tells the magazine. In recent years, many began to get involved in a land surfer who was called "skaterboard" roller Board. However, to ride it only on hard surface: concrete or asphalt. For the winter time of year meant snow surfer who resembles, especially in management, skaterboard.
Snow surfer — short and wide monalisa, plastic or wooden. The front part of it, as expected, cool rises, slightly less bent, the heel; from the middle of the ski is significantly expanded. In cross section it is an inverted trapezoid, as this form of sliding surface allows you to make turns or to slide down the mountain on the side, while the descending slope is used the entire area of the ski.