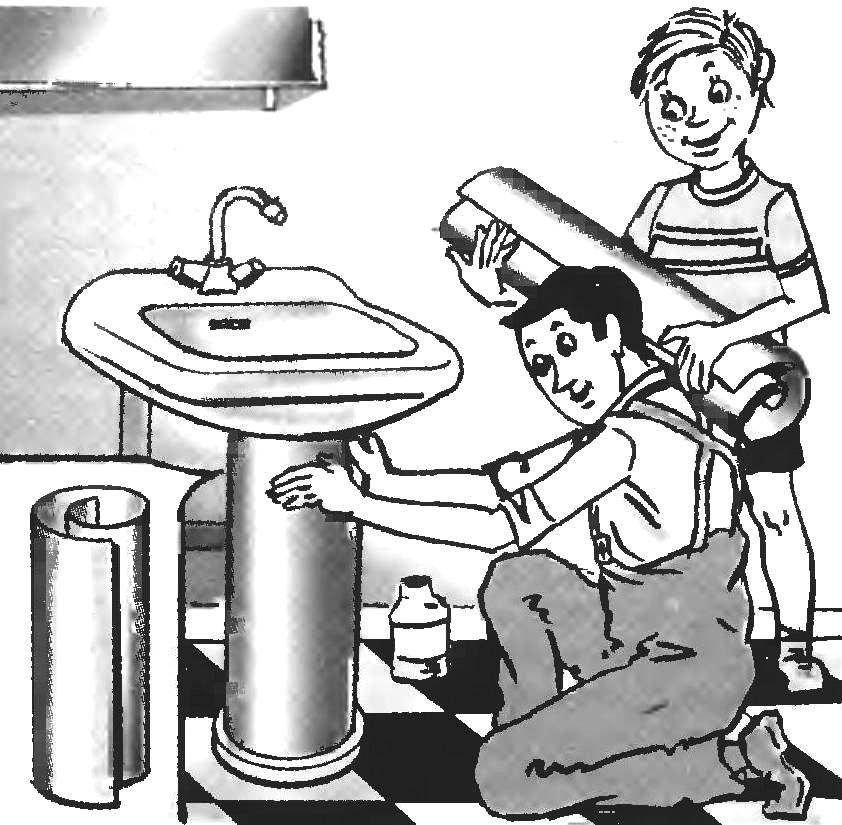 If you have under the sink plumbing fittings is not covered — to hide all this ugly picture will be easy and simple if you use a thin plastic sheet, from which it is easy to twist the casing pipe decorative tube.
Recommend to read
BASKET FROM AN OLD BALL
Procurability plastic ball out of the game, because it irrevocably loses its original elasticity. However, the material from which it is made, is good, and it is a pity to throw away....
WIRE PIGTAIL
If you want to twist the doubled wire, use the shown ways. Depending on the thickness of the wire, select the appropriate option: for a slim fit and a makeshift reamer with sewing coil...