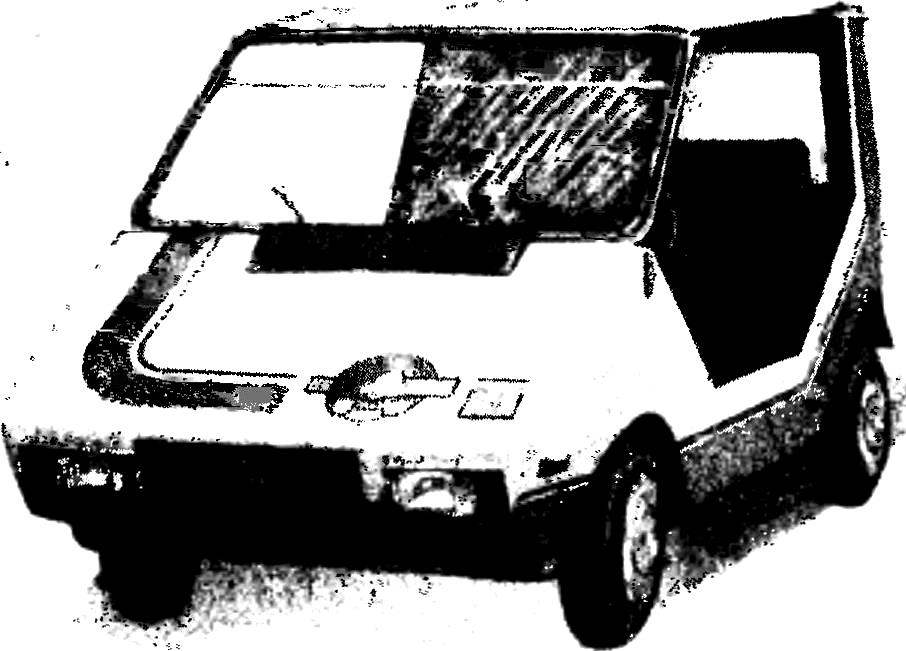 Our laboratory autocostruzione the House of young technicians stand on the court readers of the magazine "M-K" design of a micro-car, only. This time it's "RUTA" — crew training car.
It should be noted that, starting to build what we already knew its purpose, design, and construction. The latter was defined by us as simple, with maximum use of available components and assemblies.
The result is a little micro-car of open type, with motor TG-200, located on the suspension arm, and drive on one rear right wheel. Tire size 4. 5X10 (scooter), drives from the sidecar.
The objections related to the selection of such a drive, the answer is that it is dictated by the minimum size and weight of the little micro-car, but also related to the lack of a differential, which purchased (and even more to make yourself) is not so easy. Besides, managing this car, always know what a wheel does, which is important when driving on a bad road.
Of course, the car is not without flaws. The location of the engine on the suspension arm, and finding him in the rear gives comfort. In this regard, the first seat had to be pushed forward (relative to the left) on 150-200 mm, which, in turn, resulted in some discomfort for the passenger.
In General, the friendliness and the landing of the driver of the second inputs to directly affect we have.
Go to the design description in the same order as we produced it.
Little micro-car suspension independent, trailing arms, wherein the axis of the swing levers of a front suspension is located behind the wheel axle, levers rear — front axis.
Front arms are made of tubes with Ø 28 and Ø 32 mm. Pivot brackets to be manufactured separately and have a cylindrical guide which is inserted into the pipe end of the suspension. Thanks to this, the bracket can be rotated; therefore, changes the longitudinal angle of the king pin, finally established only after Assembly of the suspension; then the bracket is welded to the pipe suspension. On the pivot bracket also welded to the fastening of shock-absorbers and the emphasis of the head of the bolt.