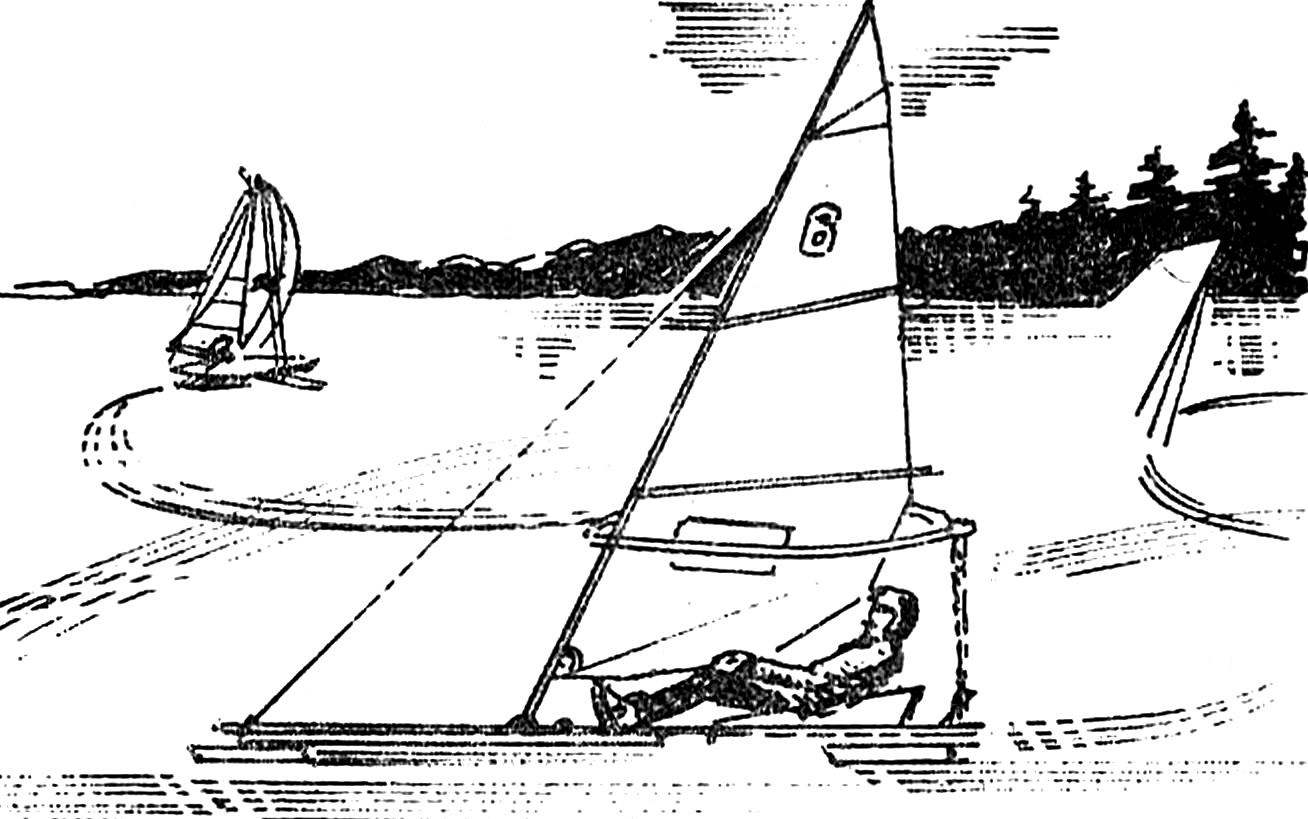 Is the bright spring sun to drive away the snow from the ice shell, takowego rivers, reservoirs and lakes, as on natural ice tracks immediately appear multi-colored sails. This glider.
Each of the readers may become Barista to make the ice yacht can anyone who has plumbing and joiner's skills.
In the development of the glider adopted a scheme the most common device class "DN" with the front steering skate, an open cockpit and cockpit controls. Sail — sailing Board. For small sailboats, which is Buer, it is the most simple and effective. This decision will significantly simplify the construction of ice yachts of Amateur designers: after all, the biggest hassle in the construction of sailing sailing gives the purchase of fabric and sewing of the sails.
The Buer of this type has a good performance: when the wind is 4-5 m/s on smooth ice, its speed reaches 40 km/h. It is well managed and quite safe. Track glider, which provides good stability even in strong winds, is 2,500 mm, which ensures from tipping over. The cross beam can SAG, damping under loads.