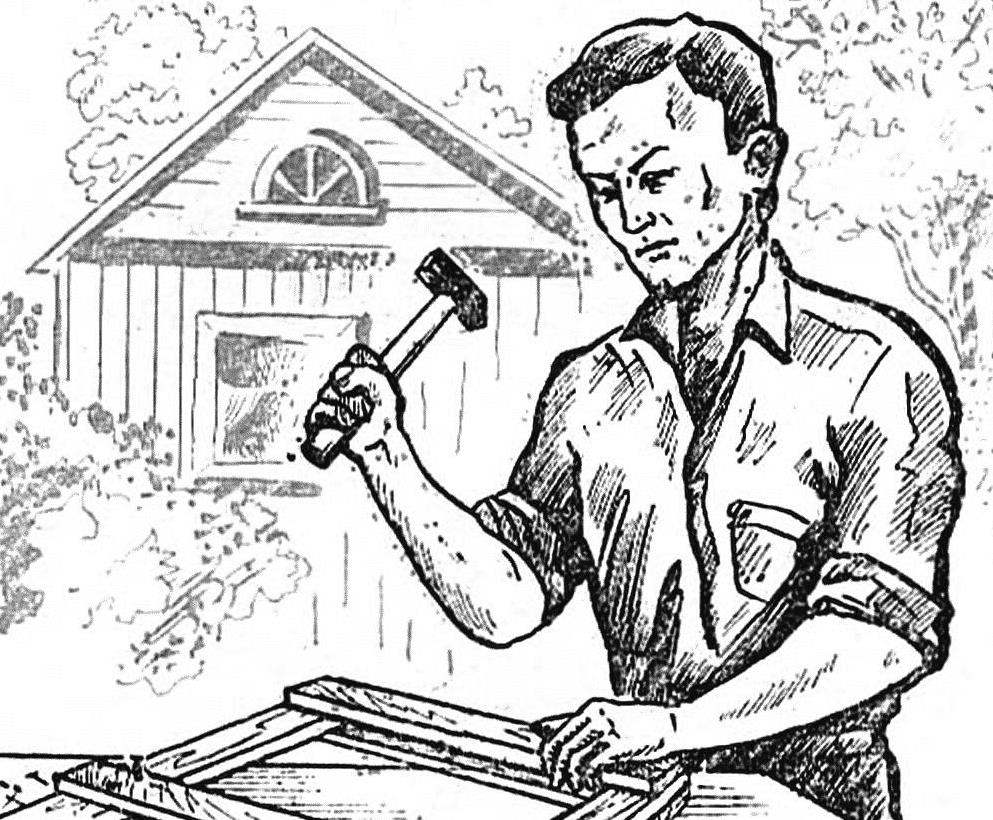 Special cheap and practical furniture for garden house is not yet sold, so usually there dumped all the junk. But what looked good once in a city apartment, in a small country the room will look foreign and uncomfortable: dark polished cabinets, and tapestry upholstery…
Isn't it better to equip a rustic style, featuring homemade special furniture? Using a small Toolbox of available building material, cheap upholstery fabrics can be made simple and original sets, a variant of which offers today the artist-designer from Leningrad Yuri Bolshakov.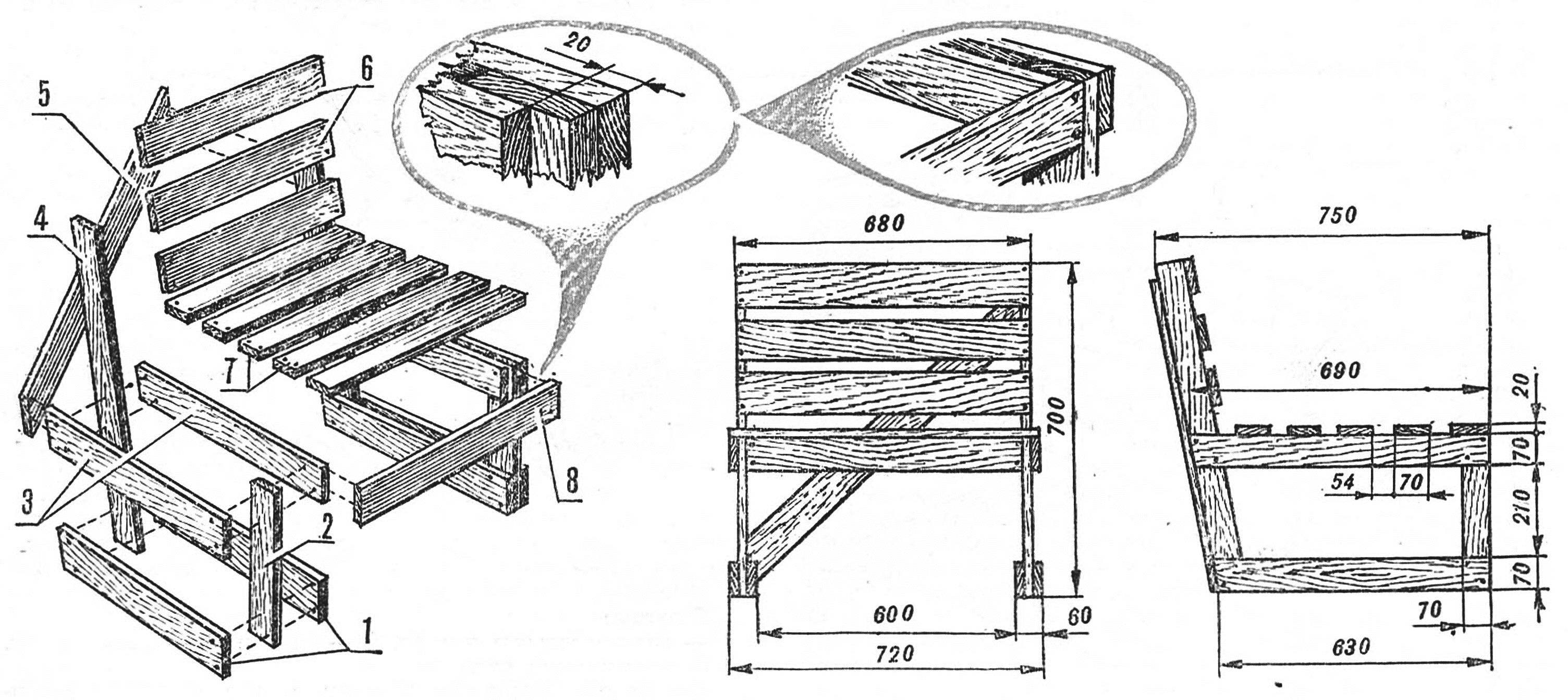 Chair:
1 — the bottom horizontal strap of the frame, 2 — front, 3 — horizontal strap seat, 4 — stand back 5 — diagonal coupling, 6 — Board shots of the 7 Board seats, 8 — head-strap.
First going side frame. On 2 steaks, 4 superimposed horizontal bars 1, 3, and BAP
PIM screws. Inner strap 3 and outer short 20 mm. the same method collect the second side frame. After that, both frames connecting the frontal plan number 8, which is attached to the inner ends of the horizontal bars 3, and the diagonal brace 5. Then fasten all the other boards, seat length 720 mm backrest length 680 mm.
We offer a set of furniture made of boards of the same size 70х20 mm. the Use of solid wood (birch, spruce, pine, etc.) will increase the service life of the headset. For the quality of finish before assembling all the planes of the boards should be treated with a planer or jointer, and then sandpaper. Sawed off the ends it is desirable to grind. The nodes are all products of the same headset. This creates a single style solution set. For more durable connections of different parts to do them on the glue (PVA, epoxy, carpenter's).