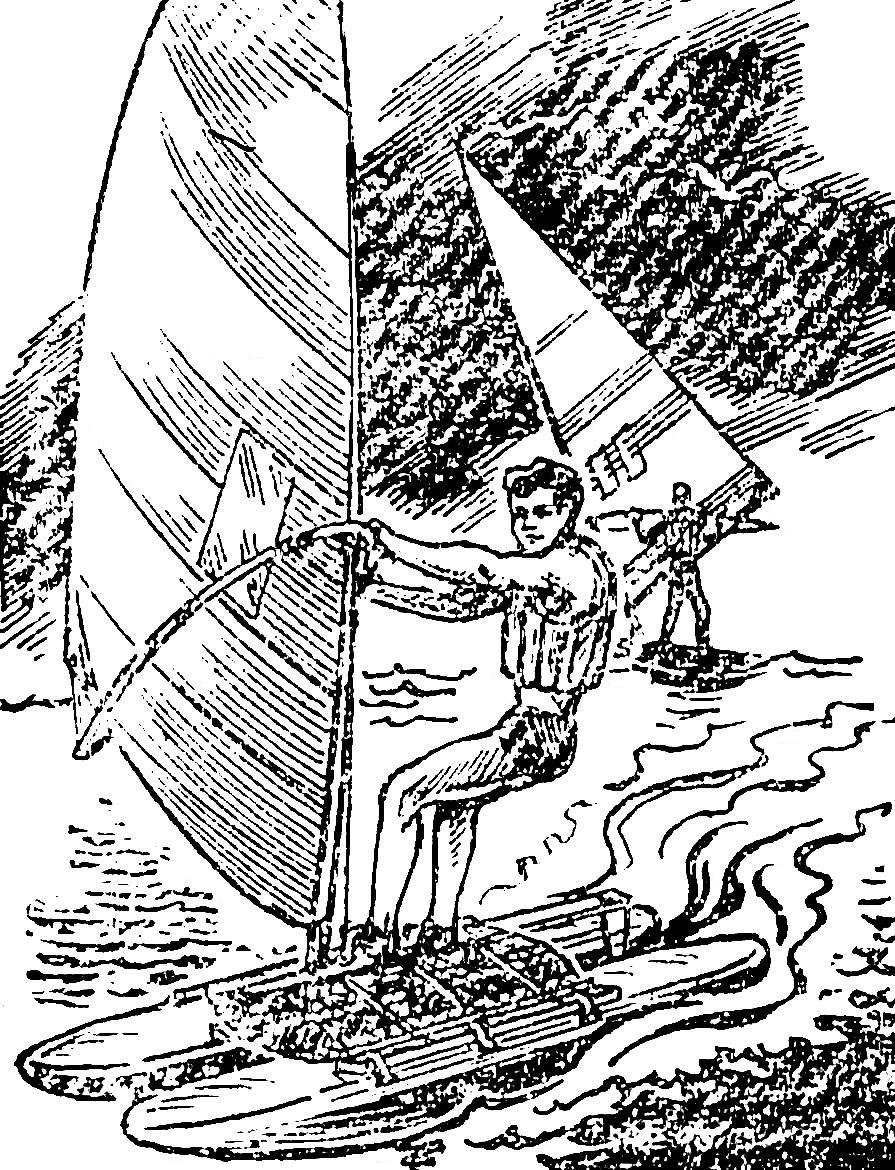 Perhaps this design will not leave indifferent any fan of Windsurfing. Still, is it not tempting to make a sailing Board, you can practice your favorite sport almost all year round! But that's not all. Such a shell can become a kind of winter trainer for learning the basics of sailing.
Thus, give the word to the author of an interesting development — N. V. Shershakov.
The natural desire of a seasonal fan of any sport — devote to their hobby as much as possible. This is far from over. Refers to the "cultural" and a huge army of enthusiasts of Windsurfing. Indeed, in many regions of the country for this sport is suitable only for four to five months of the year, and the rest of the time you can devote is that the study of the theory. The latter, of course, also very important, but how it would be preferable to combine theory with practice! Because the technique of Windsurfing is not in place. The emergence of a new generation of missiles — windglider, followed akvat, fans, sincero — athlete requires constant improvement of skills. For example, the sinker is a kind of sailing Board — designed exclusively for high speed racing in light wind can not withstand the weight of the athlete and immersed in water (hence the name: from the English word "sink" — sink). Of course, to manage such microparasites difficult even for a trained surfer, so very promising is the method of training athletes in the winter for all-season sailing projectile.
It is best to start learning the art of Windsurfing at the sailing sleds. They have a high resistance, therefore all attention can be focused on managing the sail. You can then take on more high-speed Buer and only after that go to the water.