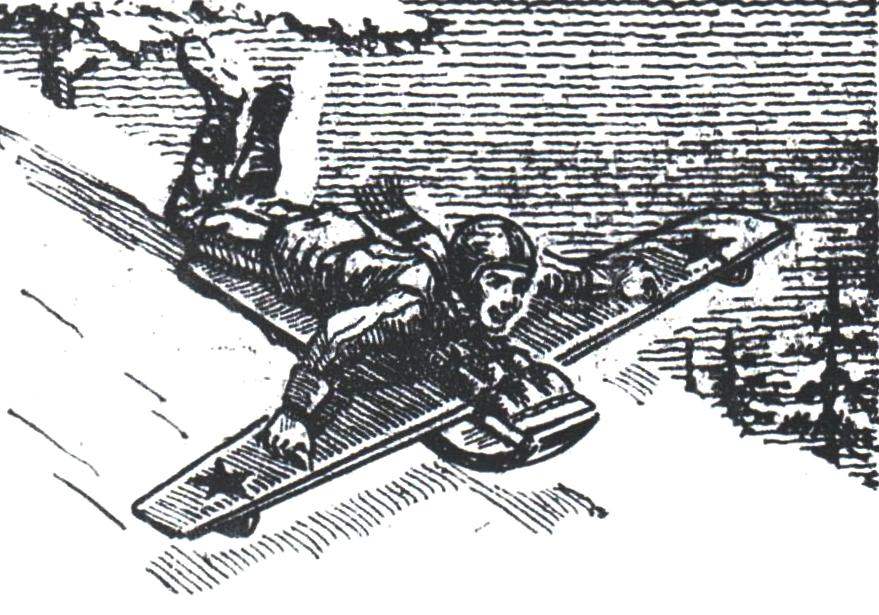 Needless to say that coasting on sleds is one of the most popular pastimes – a great form of active rest in winter. Is it because in different countries there are many quite different from each other types of sleds, from simple sieves, stuffed with straw, to multi-piece designs, the manufacture of which only a very good craftsman. Gradually transforming and improving, Luge has won recognition in the international arena and has long been included among the Olympic sports.
It would seem that for many centuries the builders of the sleigh would have to exhaust all their conceivable options. However, it will be about a sled that looks like a plane and give an entirely new feeling during the descent from the mountain, thanks to the soft suspension of the platform on which is located the athlete.
So the sled a plane, or a sled-the balancer (see Fig.), since the Foundation of mastery is the ability to maintain equilibrium, balancing the entire body. The platform on which the athlete rests, sprung shock-absorber of a motorcycle type that softens the bumps on rough tracks. For riding these sleds are best suited slopes that are generally used by novice skiers.