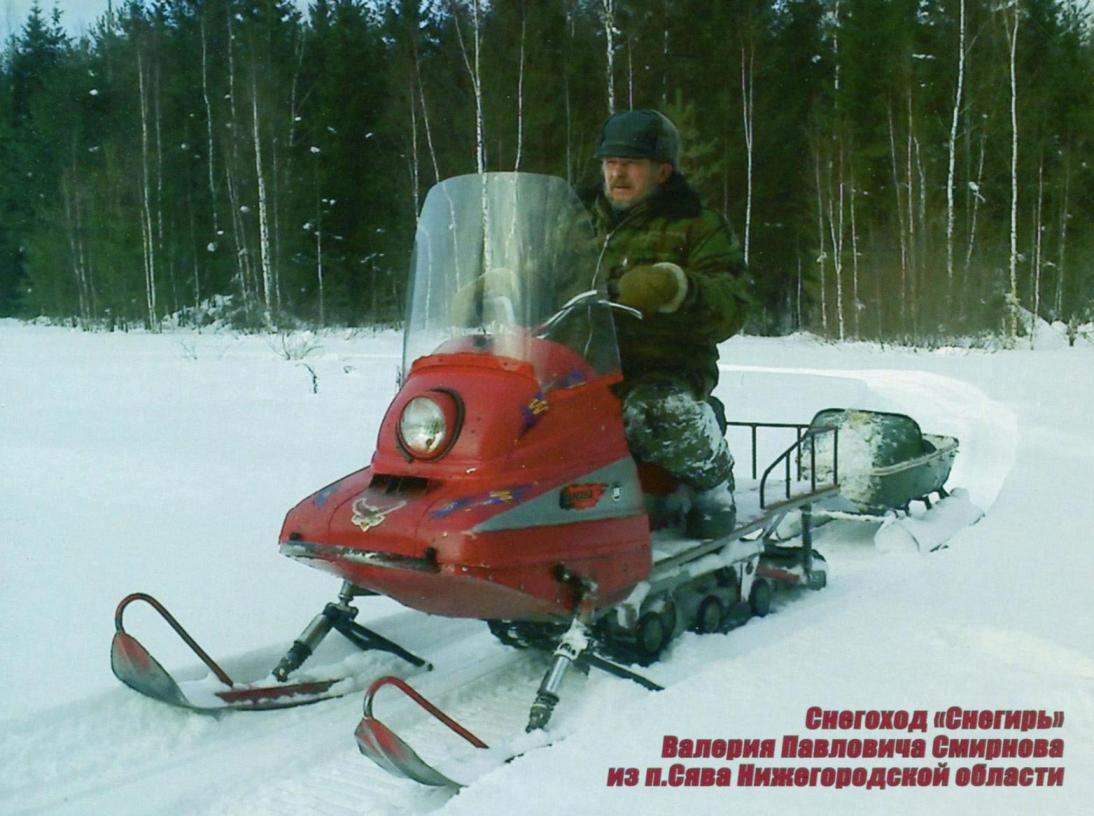 Recalling the history of the snowmobile, realized how long ago began my fascination with construction equipment. Even in his youth (and now I'm already retired) received the specialty of a locksmith and mastered on his own welding business, other specialty Metalworkers. But knowledge of design, to tell the truth, "boast" could not, and to learn there was no place. Built on a whim any "grindaholik" on wheels and tracks went on them and on the road and in the snow, but neither the reliability nor beauty.
But in early 1988 came "modelist-Konstruktor", which had an article about the snowmobile "Caterpillar around ski". Here and started!
We have a place such that snow lies for six months or even more! Local roads are clean, usually not on time, and so that only all-terrain truck could pass. Well, on the country roads nothing to say. Besides, I had Hobbies: hunting and fishing. That's all it convinced to make a traversable snowmobile.
Built for myself, helped friends, family, gaining experience. Constantly improved the design of the "laws of evolution": replaced the heavy – light, weak – to strong, implemented suspension: spring, spring-loaded, shock-absorbing. Total built more than a dozen snowmobiles: on tracks with wooden and plastic tracks around the ski-skiza; rubber block rollers; and administering one ski and two.