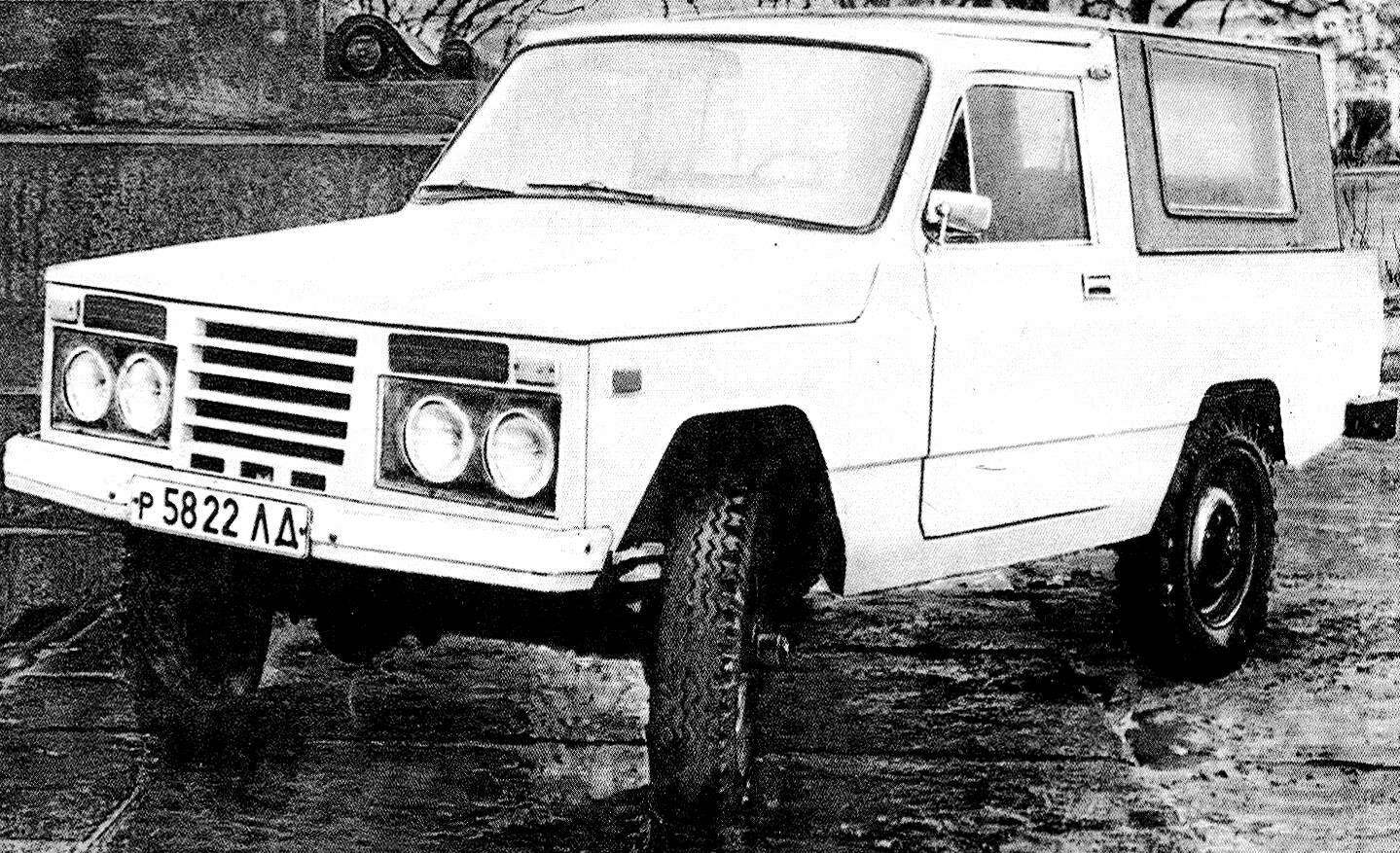 When these elegant cars appear on the road, they arouse the interest of others. Yes, and how not to draw attention to the two (already "series"!) exactly the same jeep, eye-catching beautiful design and sophisticated rational design! At stops I had to hear the puzzled questions: "What is this machine? The new model UAZ rural version of the "Niva"?" Drivers — and they are also the designers of their ATVs smile: "No, it's not "field" — "Neva"!" Puzzled by the response of passers-by in disbelief considering the cars and do that in front of them homemade — so a "factory" they look.
The fact that the car was born from "a couple", can be called natural. The designers of the jeep — the inhabitants of the Leningrad suburb of Peterhof, Nikolai Yakovlev and Vladimir Kapusta — inseparable most of his life. Studying in the same school, work at the same factory, collective, now family, camping — all this contributed to their decision: if we build cars, so just two the same! Type of the machines selected did not hesitate: of course, ATVs, indispensable in the summer travels, trips to pick mushrooms and fishing, and can carry and the required load. In the embodiment of the idea took six years of hard work.
Although with the technique of Nikolay and Vladimir were friends since childhood, sufficient experience autocostruzione they had. So was preparing for the implementation of his ideas thoroughly. Has drawn dozens of sketches, equipped with a common garage different, in most homemade devices and equipment. Produced semi-automatic welding under voltage of 220 V, the shear of the original scheme for cutting metal thickness up to 4 mm, special tool. Perhaps in this seriousness of approach to work lies the main reason for success of automakers from Strelna. I can not believe that jeep "Neva" is actually the debut of the young enthusiasts "autosome".