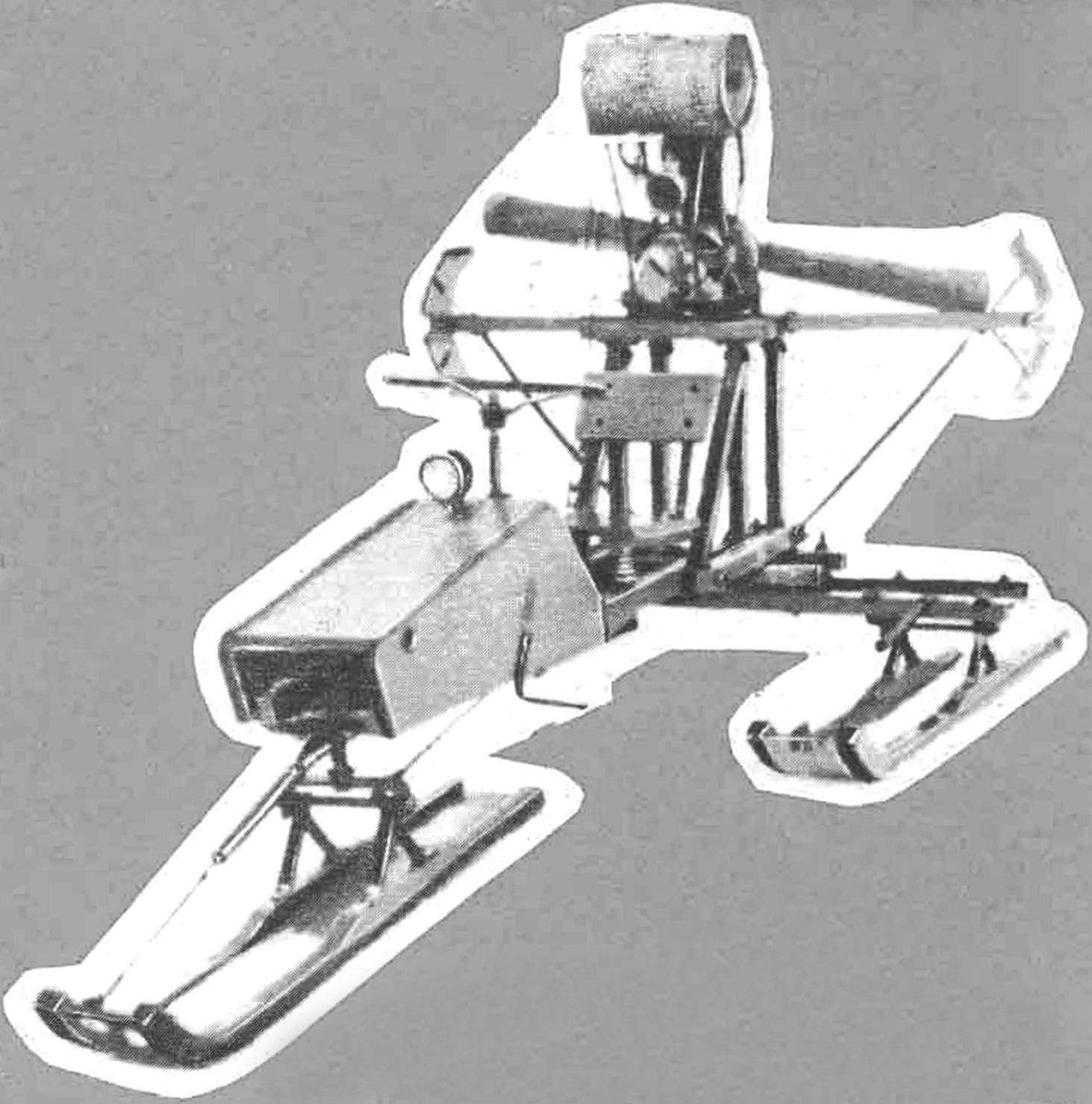 Why not just get on the forest in the Arkhangelsk region wood! Prefer and lecturer in the school of the village Lamorna Oleg Dmitrievich Cheese. Teaching children the skills of working with wood, he became interested in the design of this fertile material. Active helpers his pupils 7— 8 classes. Improved carpenter's bench, made by versatile rack for maps and school exhibitions, and then to the micro-technology it came from a scooter and skis produced motorenko, on the basis of motorcycle and parts of agricultural machinery — cargo tricycle, snowmobile.
Recommend to read
HOW TO SEAL MUFFLER
Burnout muffler or exhaust pipe — business as usual. In haste to repair the damage, you can use the patches from asbestos or fiberglass, and liquid glass (silicate office glue). Around...
CLAMP "THREE WOOD"
When gluing different items instead of the clamp you can use a clamp consisting of two strips, wire and click. The arrangement of such clamps can be seen from Fig.   S. FEDORENKO, g....