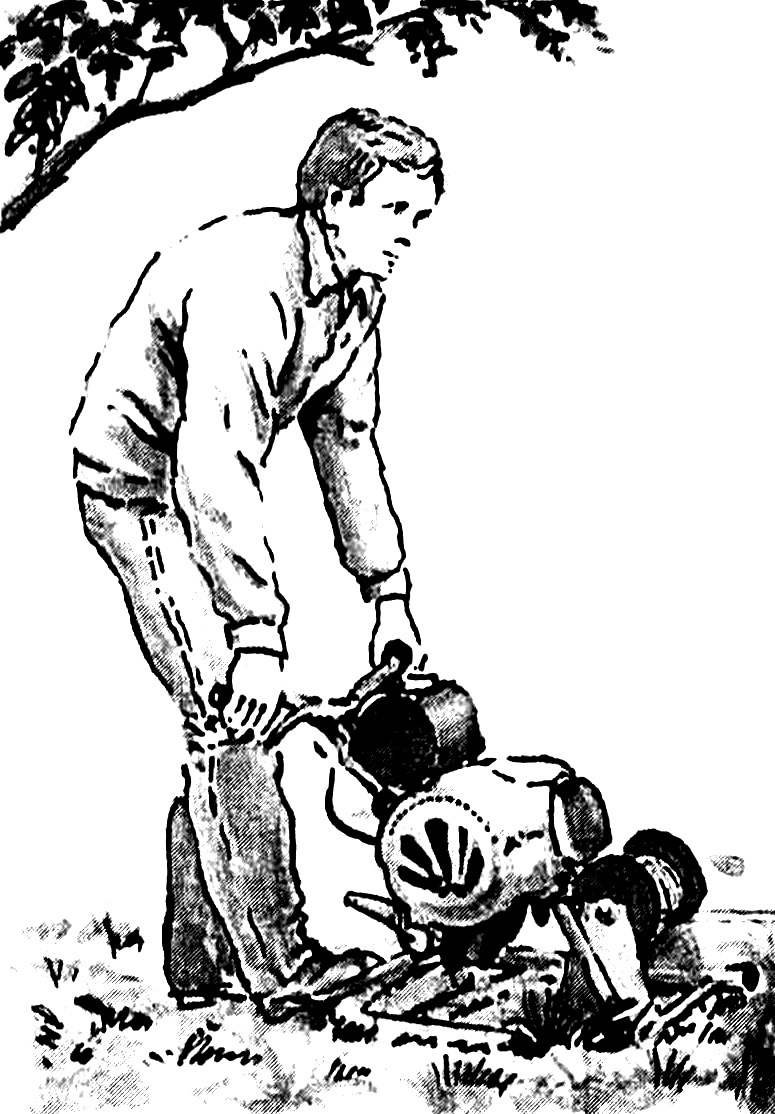 Processing small plots of land, traditional small-sized motorcycles, in our opinion, is quite difficult. Therefore, we have selected other flowsheet which consists of the following: the power plant is at one end of the plot, and the working body from the opposite edge of the plot moves toward the power unit. The operation can have two options: one course of work, and the reverse is blank; in the presence of blocks — both stroke work.
The main advantages of created in our student KB tillers is that he quite easily fits in the trunk of the car, and its weight is minimal; it is easy to manufacture and affordable materials. Design allows easy removal of the motor, which can be used on other installations.
The advantage of our motoagricola can be called his great versatility. And not only in the cultivation of the soil, although it is applicable for plowing, harrowing, and cultivation, and even the laying of small channels. The range of works can be much extended: the movement of goods, cleaning of agricultural premises, mechanization of construction operations and more.
The basis for walking tractor — engine VP-150 from scooter "Vyatka" with forced cooling capacity of 4.4 kW (6 HP). It is installed on a frame made of thin-walled tubes. To facilitate the weight of the frame structure of the power unit managed to solve so that it serves both as a supporting element, and an exhaust pipe and silencer: the exhaust gases divided into two streams, pass through the small and big circuit, then converge at right angles. This significantly reduces the noise level at the output. Heated exhaust frame is cooled from the soil.