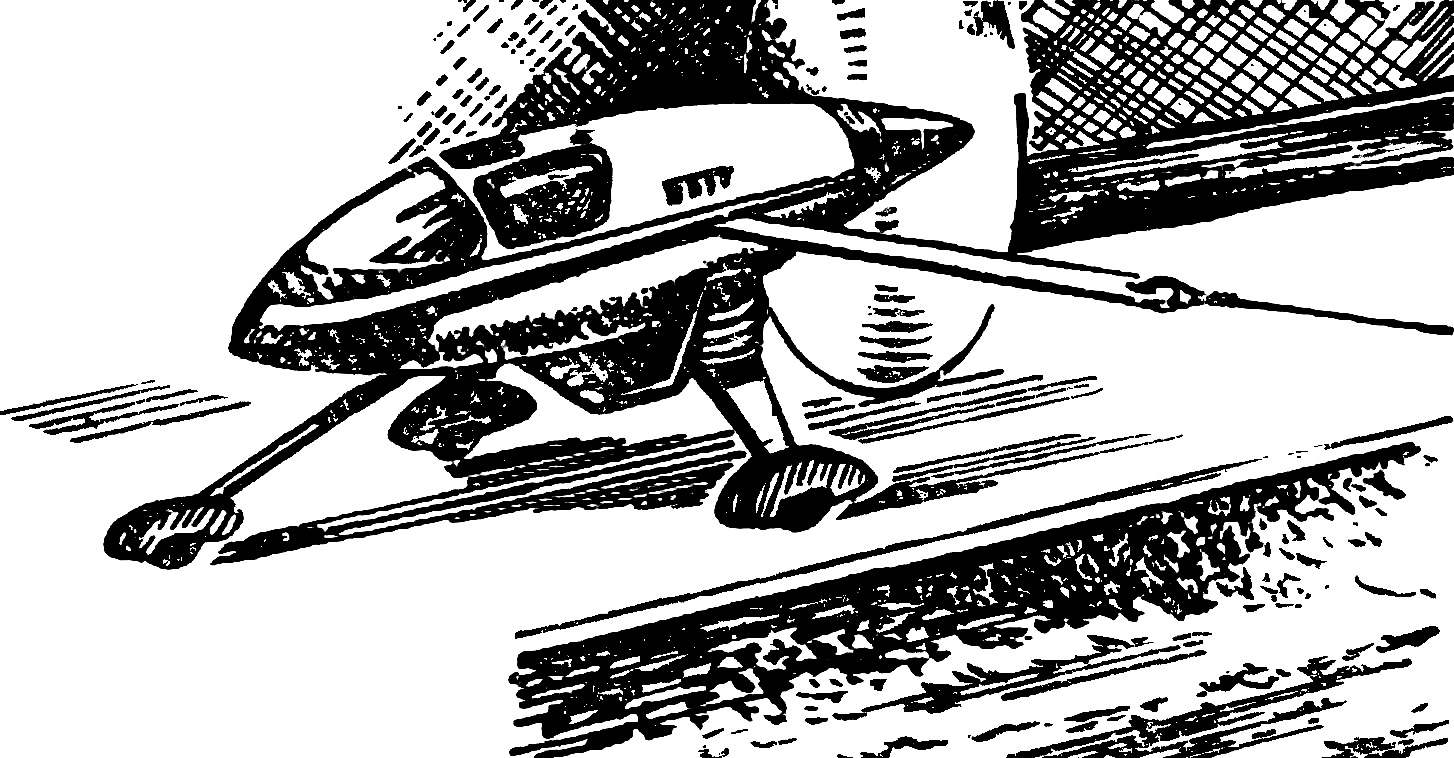 When our boys faced the problem of choosing equipment for the new sports season were not differences. All who are engaged in class models AM 1 and AM 2, stopped, as agreed, the scheme proposed with the article "New ice season" (see "M-K" № 3, 1986). And it is clear. Usual off the aeromobile aircraft type with stabilizers a little "boring", and are given drawings of the machine, more like a real flying car of the future than clean special sports equipment. But most importantly — the benefits of aerodynamics microsony with pusher propeller seemed indisputable. Really liked the logic of their design: improvement of the apparatus is achieved a simplification. This not only reduced aerodynamic resistance to the ideal minimum, but also greatly facilitates the work on the model. And this is when it is very effective.
In favor of this decision said, and a successful test is built exactly according to the drawings of the journal "lorry". Any whims she didn't have at launch, nor in the race.
So boys, do not doubt in the success, quickly draw a similar car under the engine working volume of 2.5 cm3 , and began its construction. The attractiveness of the idea and determined the speed of its realization in the material. Just two weeks later the aircar set in the period setting ka skates were placed on the ice track. Forced KMD wound up easy, the start was even more simple than models aviation schemes with one pillar. Circle, the second… the Speed is gained faster than normal; it seemed that the "sleds" are much more dynamic classic designs. But the run ended quite suddenly. Micromachines purely in aviation went to… the air, performed a small loop the loop and… well, there was nothing to collect. Well, at least the engine, on which we spent not one night, remained unharmed!